Technology you can trust in emergencies

Vehicle Integrated Solutions
Our comprehensive range of rugged secure vehicle solutions seamlessly integrates front line emergency services personnel, to the command and control centre, for cohesive operational decisions and intelligence.

Trusted to Deliver
Getac has over 30 years of rugged innovation and boasts high levels of customer satisfaction levels in the industry. Our products are designed and consistently pass third party and stringent rugged testing standards for rough handling and outdoor mobility in your operational environments.

Excellent Total Cost of Ownership (TCO)
Our fully rugged products come with an industry leading warranty cover providing accidental damage and a collect and return service aimed at reducing our customers internal overheads and costs. This high level of standard service reduces the need for costly spares, provides a fast and reliable turn-around time to get your device back in up and running in the minimal time without additional through-life operational expenditures. Getac therefore delivers one of the lowest TCO in your industry.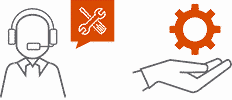 Fully Integrated Solution Partners
We work closely with our partners to deliver a highly integrated eco-system. This includes excellent hardware, mounting options, vehicle power integration, software and security solutions, ensuring seamless compatibility with dedicated industry systems. We are also a strategic Microsoft and Intel partner.

Secure Authentication
Our devices offer a robust suite of security features. To further protect your data we provide multiple authentication methods. These include fingerprint readers, smartcards, RFID readers and facial recognition solutions. We also provide our "Getac Secure" security software suite. Contact Getac for compatibility and specific information.

Industry Leading Services
Getac offers a industry-leading warranty (bumper-to-bumper) on our products for a minimum of 3-years*, which includes accidental damage. Our devices are serviced in our own services centres supported by key partners such as DHL, ensuring your products are back in your hands as soon as possible. For minor repairs, Getac's Self-Maintainer Programme lets customers opt to have replacement parts shipped directly to them.
* Semi-rugged products require service upgrade
Trusted Globally
A few of our favourite success stories
Frisco Police Department
" The officers chose this. They had to specify what they wanted as we going through the whole process and when they came back with their recommendations every single one of them picked Getac" Barry Turner, Manager of Radio Operations & Public Safety Technology for Frisco PD.
Frisco purchased Getac F110 fully rugged tablets to be deployed in the department patrol cars. The F110s flawlessly handle hall typical in-car police computer functions plus monitoring cameras in public buildings. Frisco also deployed Getac V110 convertible laptops for use by CSI investigators, dispatchers, and technical staff. The laptops provide outstanding connection performance and stability in Frisco's increasingly dense environments and up to three times wireless data speeds than previous technology.
City of Pueblo
The City of Pueblo outfits their police, firefighters & public works with Getac devices. Over 150 Getac V110 notebooks have been deployed. It's lightweight, convertible, and is equipped with the latest Intel processors and a sunlight-readable display. Compared to competitors, the dedicated GPS within the laptop offers twice the search capacity, faster location positioning and improved accuracy.
Serving the community is a rigorous, crucial, and demanding profession, and the Getac V110 can truly live up to the challenge.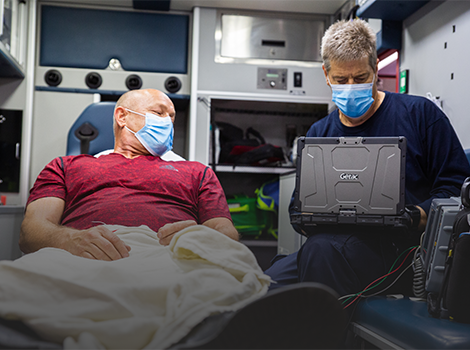 911 Central County Emergency Department
Central County uses Getac's V110 convertible tablets to speed up St. Louis area responder rates. The lightweight, rugged laptop provides 220 ambulance and fire trucks with unparalleled graphic applications crucial to locating hotspots and supplying rescue crews. It works well with the dispatching program and allows automated "fastest on scene" first responder and backup unit routing. The Getac V110 truly boosts situational awareness and cuts response time considerably.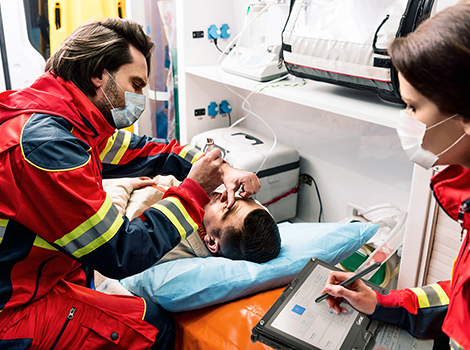 Monroe Ambulance
Monroe County Ambulance services 1,200+ square miles of New York largest cities, much of the area is very rural. Connectivity was a must for real-time communication and access to patient records and medical history. Using Getac V110 phenomenal LTE connectivity, external antenna unneeded even in rural areas. The lightweight convertible notebook is rugged and durable. There's no failures in 4 years of 'hard, sometimes brutal' use.
Get in touch with a solution expert