GETAC VIDEO SOLUTIONS
Connecting Your Officers,
Enhancing Your Force
Keeping your officers connected and in-the-know at all stages of an investigation helps protect your force, your citizens, and your community.
PROTECTING AND SERVING YOU, WHILE YOU PROTECT AND SERVE OTHERS.
In the heat of the moment, you don't have time for a delay or second guesses. That's why we developed the first real-time, complete crime management solution. This is your complete solution to integrate your force and dominate crime.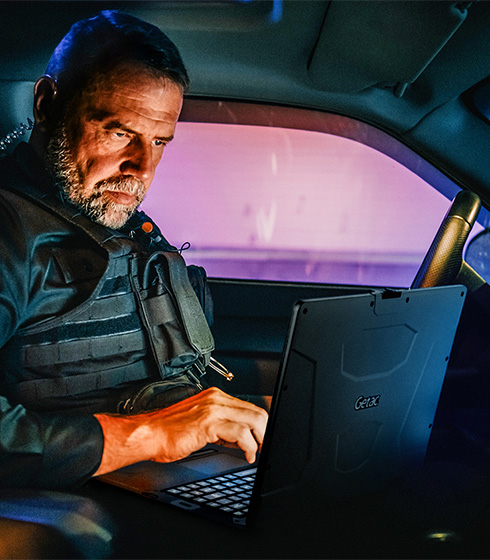 CAPTURE THE TRUTH.
PROTECT YOUR FORCE.
The ultimate in police force video systems, from the worldwide leader in rugged technology solutions.
YOUR DIGITAL EYEWITNESS
Small. Lightweight. Panoramic HD video quality, even in low light. Getac brings the next generation of body-worn cameras to the market.
24/7 VISIBILITY, INSIDE AND OUT
Getac in-car cameras offer the ultimate in visibility inside and outside the vehicle. So your agency and your force are protected at all times, no matter the lighting conditions.
GETAC VIDEO SUCCESS STORIES
FREE ASSESSMENT
Our specialists are here to help you succeed. Find out how updating your technology solutions can help you better protect your force and your community. Click the button below to fill out an online request or call +1-833-820-5172.
ACCOUNT MANAGEMENT
If you are an existing account and need to speak to an account manager,
Or access the Getac Knowledge Base here
SECURITY REPORTING
To report potential security vulnerabilities in a Getac Video product or software.