YOUR EMM JUST GOT AN UPGRADE
Getac OEMConfig extends Android Enterprise Recommended (AER) EMM systems functionality giving administrators enhanced proprietary control over software and hardware functionality of Getac Android deployed devices in real-time anywhere in the world.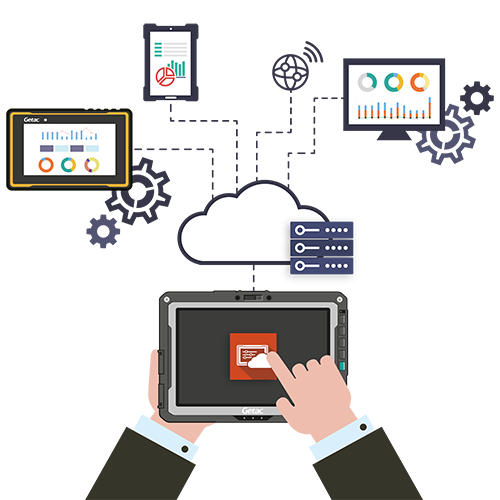 Getac OEMConfig Key Features
Simultaneously Configure + Update Getac Android Devices
Customizable device settings include device display, physical button configurations, touch screen setup, system settings and more.

*Operating System: Android 9 and above
OEMConfig Develop, Configure,
and Deploy optimal device settings
for work roles, users and use cases
in real time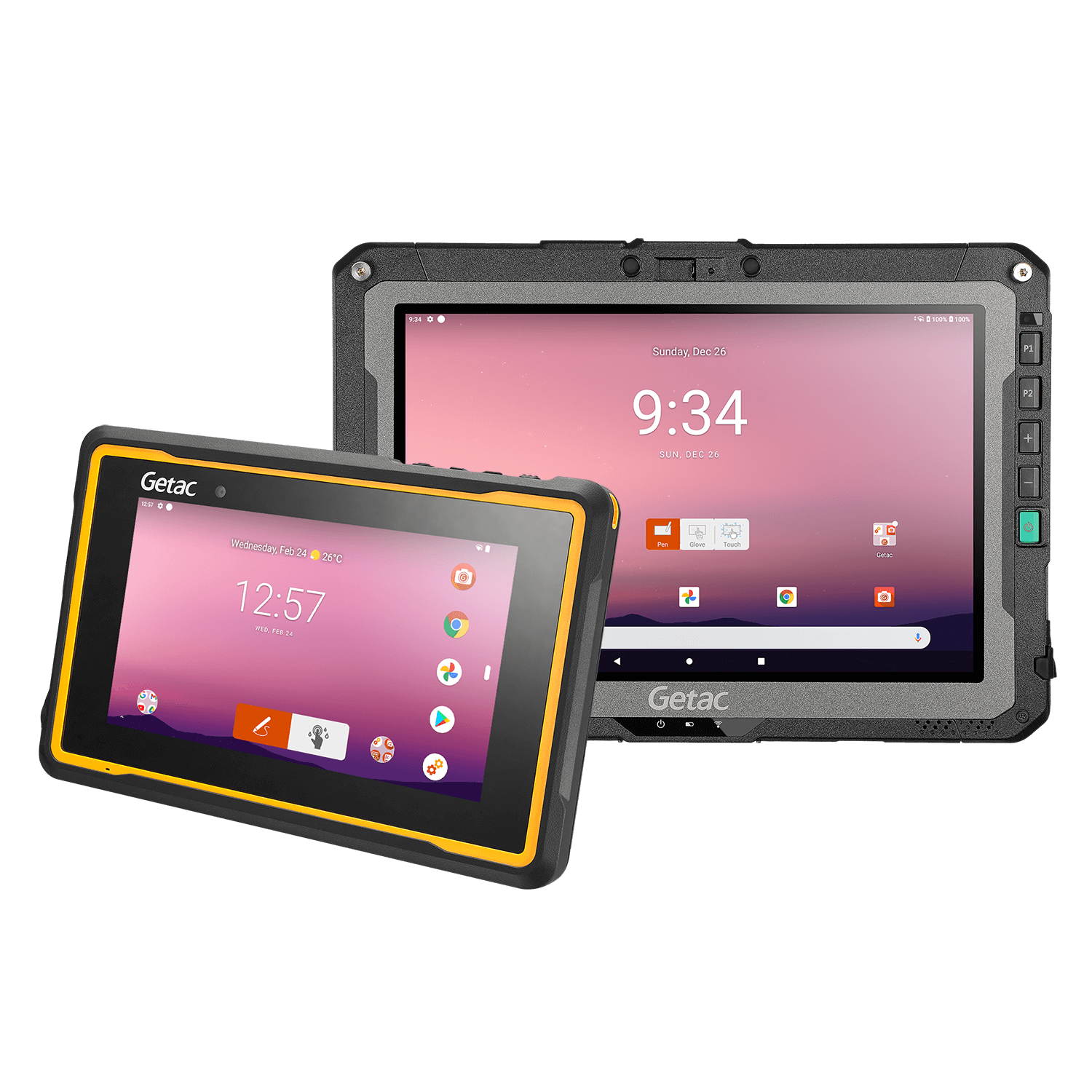 OEMConfig - The perfect app for
unlocking Getac Android device
control on EMM platforms…
Deploy settings to your Getac Android devices just like any other app!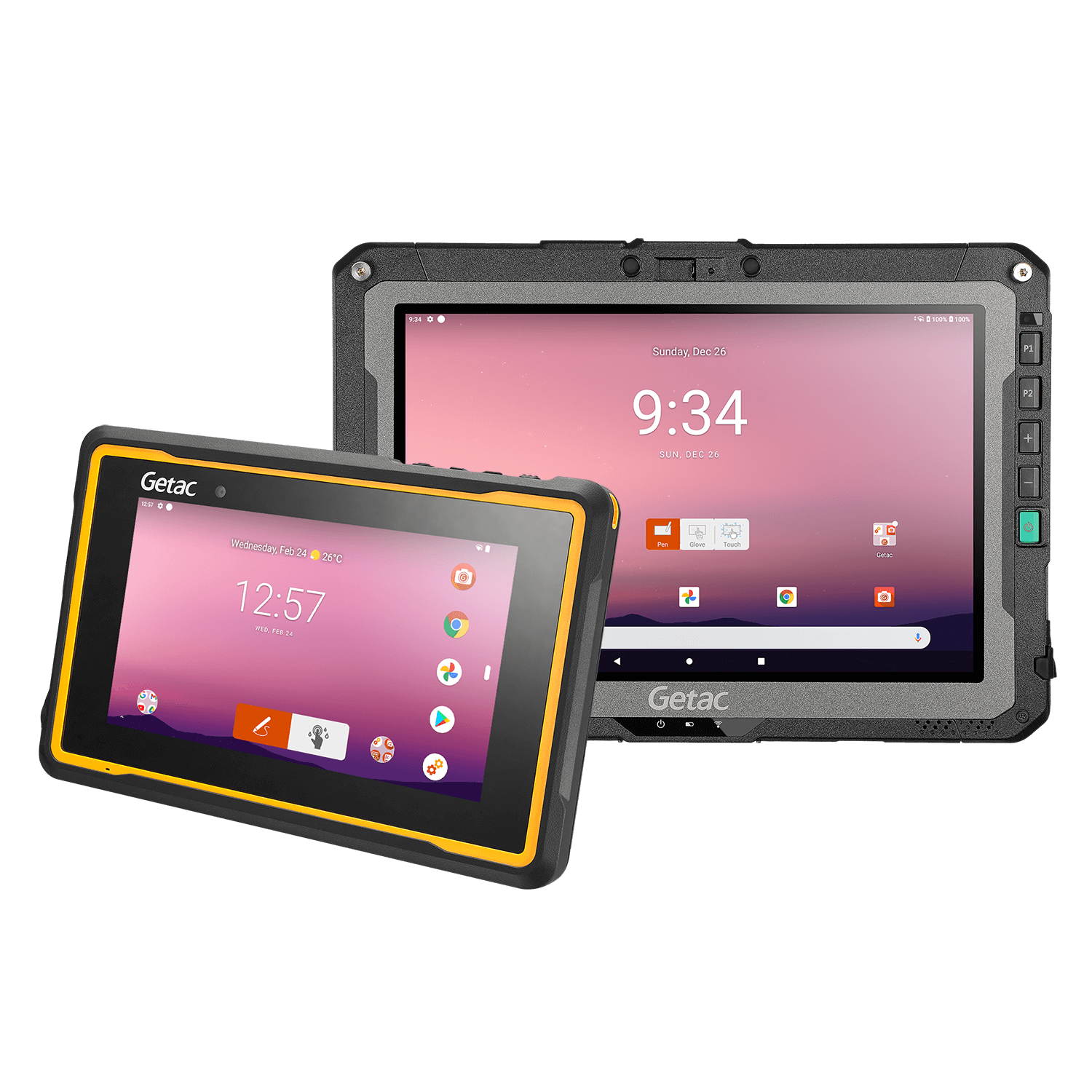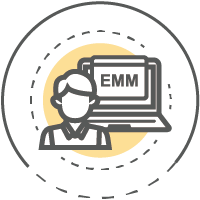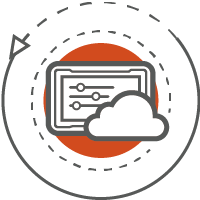 Install OEMConfig within Your EMM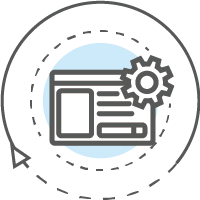 Configure Preferred OEMConfig Settings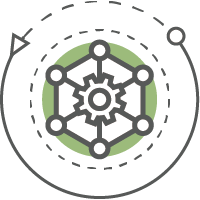 Deploy OEMConfig with your Optimal Target Device Settings

More Control
OEMConfig is packed with device setting features.
Frequently updated with new control settings and new device support.

Up-to-date
Easy OEMConfig update from Managed Google Play Store.
FOTA option to always update devices with the latest security patch.

Your Own EMM
Keep your single EMM platform.
OEMConfig can be used on all AER compatible EMM systems.
Professional Service and Support

Warranty
Getac's industry leading 3-year Bumper-to-Bumper warranty, including accidental damage
Global Warranty Uplift
Battery Warranty Extension
Office + Vehicle Doc Warranties

Service
Main Unit Warranty Extension
Battery Warranty Extension
Keep your SSD / HDD Warranty
Getac Office + Vehicle Doc Warranty

Support
Self-maintainer
Drivers & Manuals
Product Registration
FAQ & Help
Online Support
Warranty Check