Industrial Programming and Robotic Control, Facility management, Compliance and Inspections, Workforce Management, Inventory and Warehouse Management, Factory Automation and Plant Monitoring, EAM and CMMS Solutions.
Getac Select® Applications
Why do leading industrial manufacturers choose Getac?

Rugged By Design
Getac's solutions are inherently rugged, built from the ground up to thrive in all weather conditions and easily withstand drops up to six feet and knocks for the challenges on the road. Getac products are manufactured and certified by international third parties to MIL-STD 810H and up to IP67 standards, and are built from independently verified and tested components.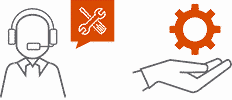 Field Application Engineering Support
Our customers benefit from comprehensive engineering services and customer support. Services include system integration and compatibility testing with your applications (including help with verification), joint development of docking solutions, software imaging and after-sales support.

Globally Trusted
All of our products are built to an outstanding level of quality. Our deep knowledge, original designs and uncompromising standards are why we're trusted by many of the world's leading industrial manufacturers. It goes without saying that we use our products in all of our own facilities too.

Industry Leading Service
We offer the industry-best warranty (bumper-to-bumper) on our products for a minimum of 3-years*, which includes accidental damage. Our devices are serviced in our own services centres supported by key partners such as DHL, ensuring your products are back in your hands as soon as possible. For minor repairs, our Self-Maintainer Programme lets you opt to have replacement parts shipped directly to you.
*Semi-rugged products require service upgrade

Product Longevity
Your factories run on a tight budget, which is why we practice strict product lifecycle management, minimise system platform changes and control migration to new generations. Our devices are designed with standard mounts and docking systems for backwards compatibility, and are 2.9 times less likely to fail than consumer devices*, resulting in excellent total cost of ownership (TCO) for you.
*Source: VDC Research 2018

Latest Technologies
We use the latest technology in our products. Our wide range of rugged commercial-off-the-shelf devices integrate seamlessly with specialist systems and software for efficient operations and maximum productivity. Products are extensively tested and fully certified for their intended use, including operation in ATEX environments where specified.
Trusted Globally
A few of our favourite success stories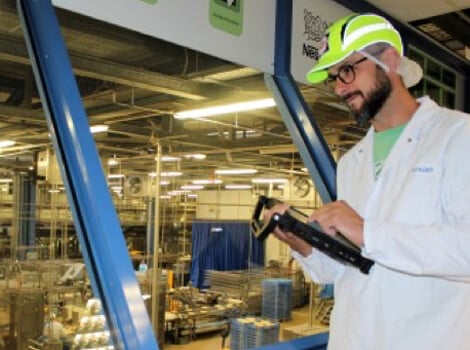 Nestlé Wagner
Nestlé Wagner GmbH produces around 350 million frozen pizzas each year, making it one of the largest frozen food manufacturers in Europe. Using our A140, the company has achieved wide-ranging digitisation of its production processes, significantly increasing efficiency and allowing greater flexibility in day-to-day operations.
The company chose our fully rugged A140 due to the quality assurance benefits it provided and the ability to roll it out extremely quickly to employees at the site, where it complements existing laptops and special industrial computers already in use.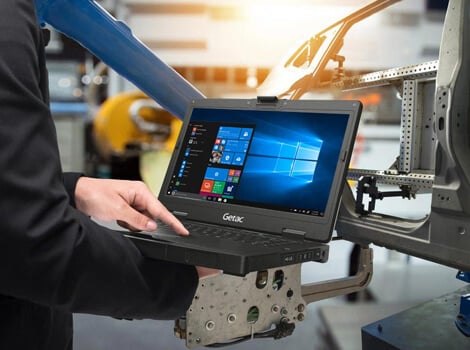 Volkswagen AG
As one of the world's leading car manufacturers, Volkswagen AG is constantly looking for new ways to optimise its operations and industrial processes.
Working closely with Volkswagen AG, we developed a new computer solution based on our S410 semi rugged notebook, for use in group-wide vehicle manufacturing and other industrial applications.
This high-performance, easy-to use and reliable device has helped Volkswagen AG's workshops set a new benchmark for efficiency across its VW, Audi, Skoda and Seat brands.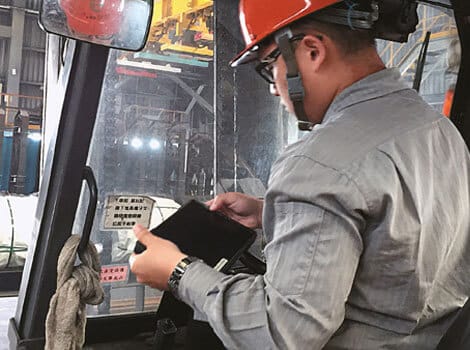 Infochamp
The challenging working environment across infoChamp's logistics and warehousing operations require a rugged management solution that lets operators perform their duties effectively and without worry.
Our fully rugged T800 tablets perform flawlessly, even in the toughest conditions. The weather and vibration resistant devices make operations swift and productive, resulting in a highly efficient network.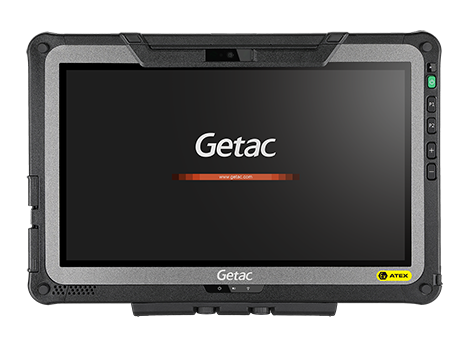 AMA
AMA has been focused on helping manufacturers achieve their digital transformation for years, so it was only natural for AMA to choose a hardware provider that fits the needs of today's Industry 4.0. Not only do Getac's rugged devices provide the robustness, functionality, and mobility to respond to the biggest challenges their clients face daily, but it also opens new doors for AMA in terms of markets.
Get in touch with a solution expert