C1D2 Certification
Learn about C1D1 and C1D2 intrinsic safety certification and how Getac ANSI/UL certified tablets and laptops can help you work in hazardous environments.
What is C1D2?
"Class 1 Division 2" is a classification for dangerous environments where fire hazards such as flammable gases, vapors, or liquids exist. C1D2 classifications were established by the National Fire Protection Association's Publication 70 and clarify the different classes and divisions of hazardous sites. In C1D2 conditions, devices and equipment that meet C1D2 standards minimize the risk for spark, ignition, or explosion. These standards and ATEX certifications verify similar degrees of protection, with C1D2 used most commonly in North America and ATEX used in Europe.
C1D2 is not the only explosive atmosphere classification. The governing classification system includes three classes and two divisions differentiating the level of explosive or otherwise dangerous gases, vapors, and mists present.
A explosive environment's class is determined by the type of hazardous material present in the air.
Class 1: Gases, Vapors, and Mists
Class 2: Combustible Dust
Class 3: Easily ignitable fibers, or flyings.
Division is decided by the consistency of hazards present in the environment.
Division 1: Hazards are present in the air during normal operating conditions.
Division 2: Hazards are present in the air for limited amounts of time during system failures or faults.
With this system, the difference between a C1D1 and C1D2 environment is whether explosive materials are present consistently (C1D1) or if they are usually contained in closed canisters or systems, and only exposed during a system failure (C1D2).
Graphic Recommended to demonstrate classification system similar to the one below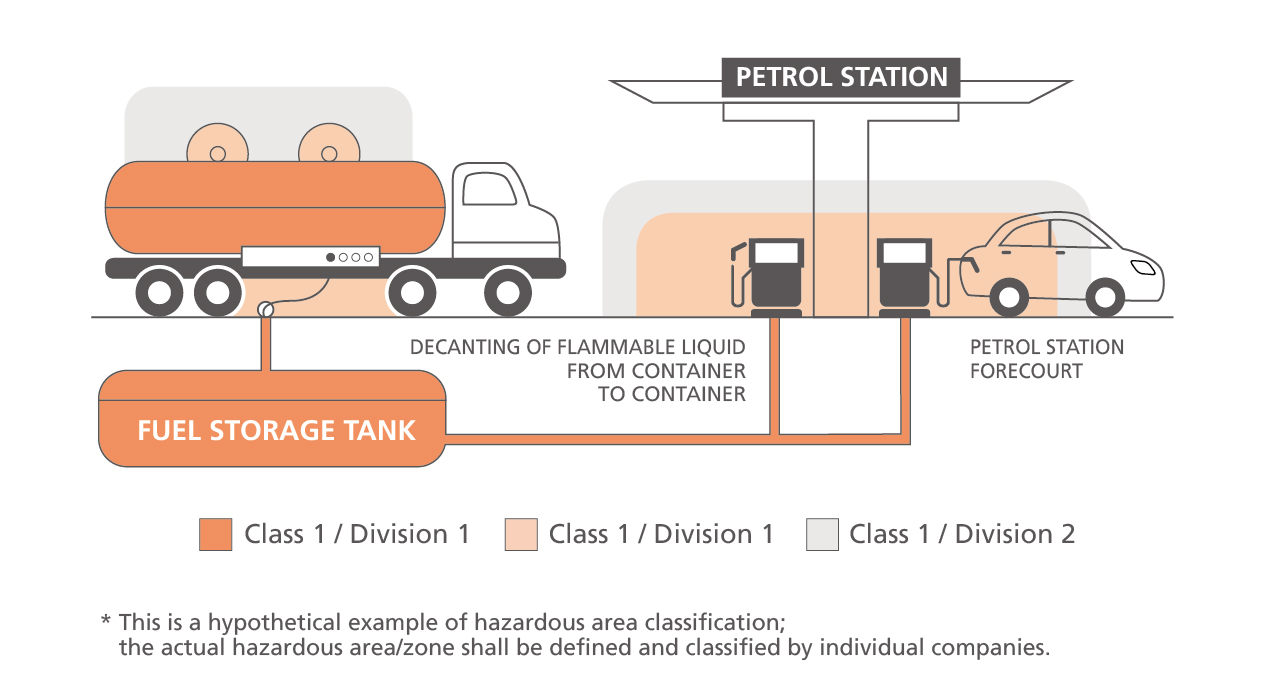 Where are C1D2 Certifications Required?
Flammable particulates can be found in many industries. Any industry that deals with chemicals or combustible materials should use C1D2-certified devices to protect workers and business assets. Industries that require C1D2 certification include chemical makers, oil and gas companies, mining operations, and industrial and automotive manufacturers.
UL & C-UL Certification
C1D2 certification can be done with the help of UL (Underwriters Laboratories), a safety science leader and non-profit testing organization that evaluates, tests, and certifies devices built for hazardous locations. Their testing standards ensure that any certified device follows the standards of UL, American National Standards Institute (ANSI), and CSA standards provide enhanced safety in certain workplaces.
UL & C-UL Markings
If certified for use in a hazardous area, devices will be marked with a UL label. These labels include further subdivisions that certify the types of hazardous materials that devices are protected against, and their temperature classes.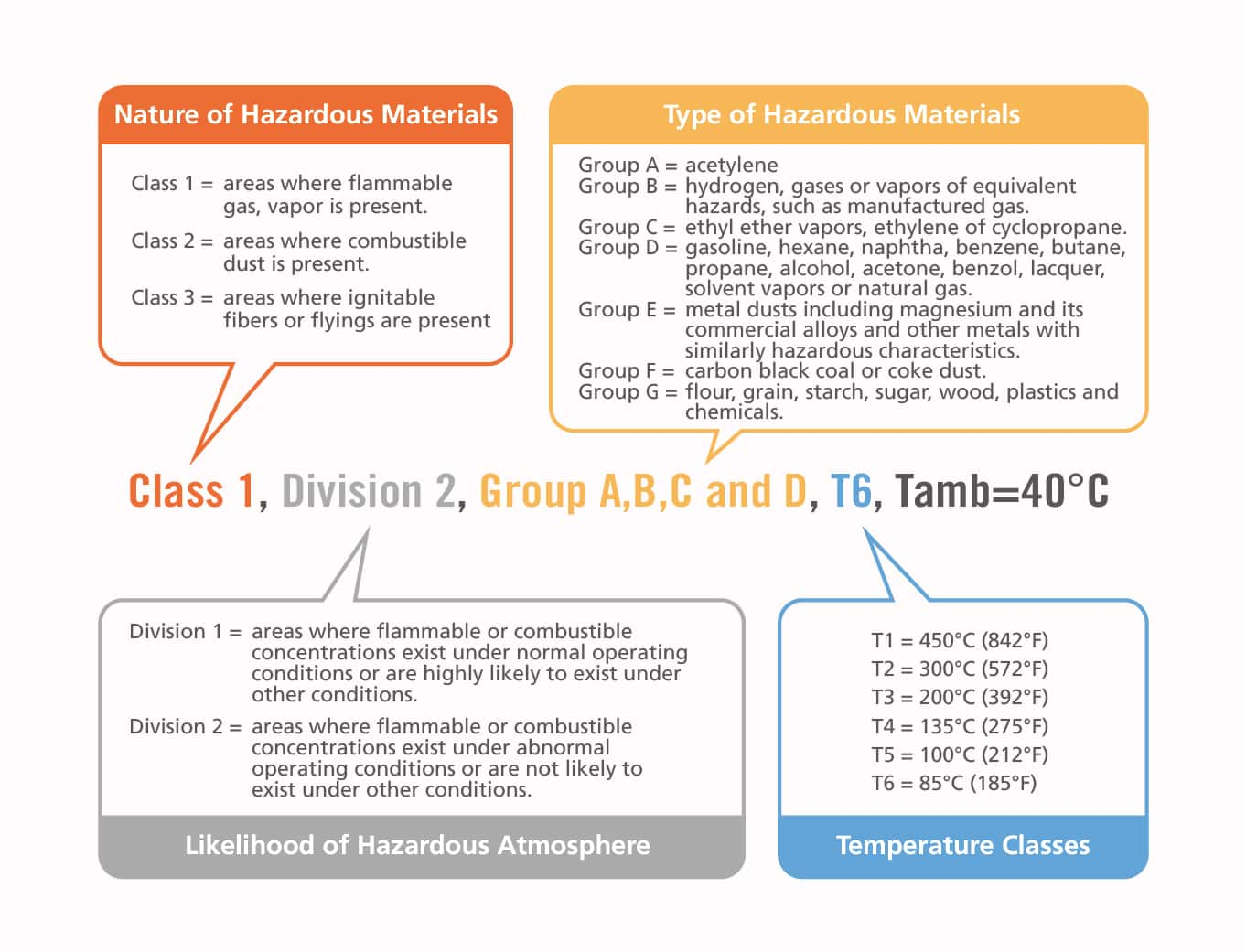 Getac C1D2 Certified Rugged Computing Solutions
Getac offers a broad variety of rugged and intrinsically safe laptops and tablets that make field professionals working in explosive atmospheres more productive, without compromising safety.