Utility Vegetation Management
Contact between utility electric infrastructure and vegetation poses a serious risk of wildfire. To manage this risk effectively and ensure the safety of the public, a vegetation management plan that keeps the right trees in the right places is necessary. Getac rugged solutions bring professionals the tools to perform at a high level and accurately track performance.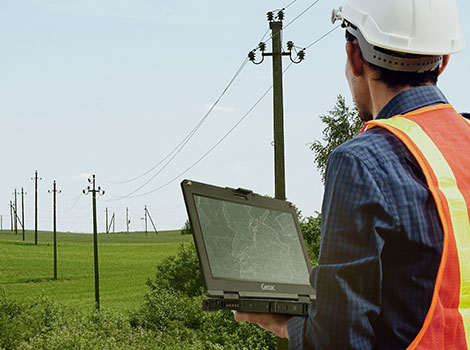 Our Uptime Is Your Uptime
An accidental drop won't make you lose a day of work in a remote area. With military-level ruggedness (up to MIL-STD-810H) and reliable water and dust resistance (up to IP67), Getac laptops and tablets will keep working in challenging scenarios.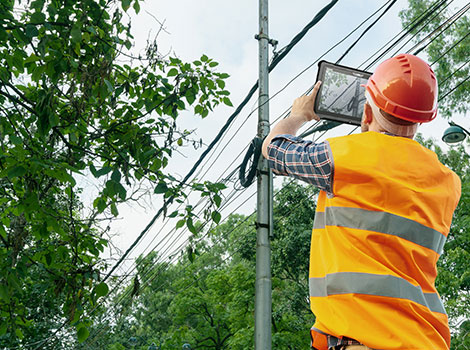 Lightweight Computers
Utility arborists and foresters travel significant distances with their equipment to identify high-risk areas and encroaching vegetation and proceed to prune trees when needed. Getac lightweight tablets and laptops, and convenient carrying accessories, make this demanding task more manageable.
Sunlight-Readable
Navigating forest areas, recording data about trees to be removed or pruned, and performing other tasks under bright sunlight is not a problem anymore. Getac computers' up to 1400-nit displays and Lumi-Bond 2.0 technology keep data and maps readable.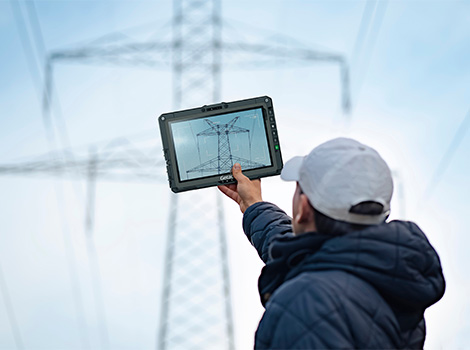 Stay Connected in the Field
Access to your work orders and GIS maps is essential in the high-volume work environment and critical tracking of the jobs at hand. Many of today's applications are served in an online mode. Getac provides connected options, including 5G-compatible devices, 4G LTE, and powerful Wi-Fi 6 encapsulated in a rugged design to protect that connection.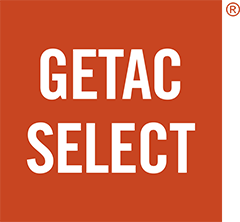 What is "Getac Select® Solutions?"
As a leader in providing rugged mobile solutions in the industry, we listen to customers and take our customer service to the next level. We understand the challenges in your daily business and the concerns you may have while selecting suitable solutions to achieve your business objectives. Getac now offers a comprehensive industry-focused solutions program, called Getac Select® Solutions. Combining our years of industry knowledge and our global deployment excellence, Getac Select® Solutions collates the most appropriate solution options for you to choose from.
Get in touch with a solution expert