Emergency Medical Services: Electronic patient care reporting (ePCR)
Getac solutions integrate seamlessly with electronic patient care reporting (ePCR) software, which allows you to gather, access and update incident and patient information every step of the way. Before arriving on the scene, emergency medical services can familiarize themselves with patient information, such as the age, gender and types of injuries to expect, to prepare the best course of treatment and save precious time.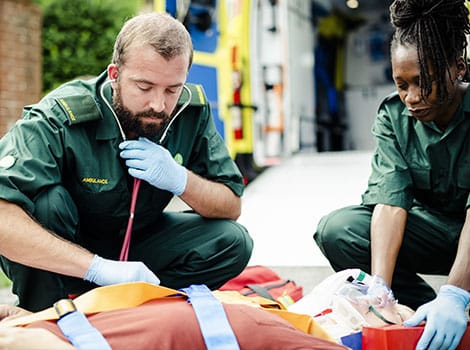 Powerful and fast electronic patient care reporting
As the EMS gathers patient data, Getac solutions' powerful and fast WiFi and 4G LTE WWAN connectivity allows real-time data sharing with hospitals via digital record transfer. Stay connected with dispatch and ensure the patients' health records are up-to-date, whether responding to a call in the city or a rural area. Getac devices also have built-in 8-band antennas for rapid download and upload speeds and fewer dropouts.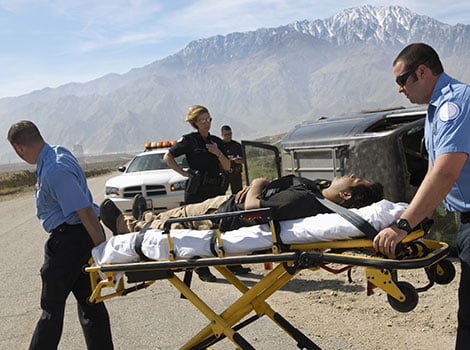 Secure ePCR
Confidentiality is paramount when collecting sensitive patient data with EMS reporting software. Getac devices have several industry-leading security features that ensure data entry remains secure including multi-factor authentication, Trusted Platform Module (TPM) 2.0, and OPAL 2.0 SSD. Getac devices also support Windows 10 security, including Windows Hello, Microsoft Passport, and Credential Guard–while offering multi-factor authentication with features like such as fingerprint or smart card readers as add-ons.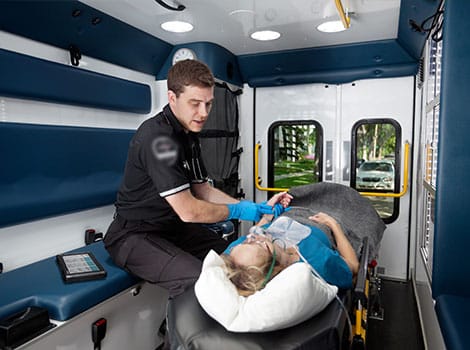 Easily input information in EMS charting software
A revolutionary technology which bonds glass, a touch panel, and LCD makes data entry easy. The single panel LumiBond® touchscreen is found on Getac's tablets and convertible laptops. The screen is designed to be used with a pen, stylus, fingers and gloves – even in the rain. An optional digitizer mode allows you to capture text, which can be helpful when gathering signatures or filling out forms.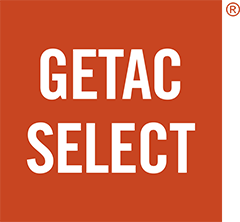 What is "Getac Select® Solutions?"
As a leader in providing rugged mobile solutions in the industry, we listen to customers and want to take our Customer Experiences to the next level. We understand the challenges in your daily business and the frustrations you may have while selecting suitable solutions to achieve your business objectives or solving these challenges. To further separate Getac from the competition, Getac now offers a comprehensive Industry solutions program, called "Getac Select® Solutions". With our years of industry knowledge and experience, and combined with our successful deployments to our customers globally, "Getac Select® Solutions" shortlists the most appropriate solution options for you to choose from.
---