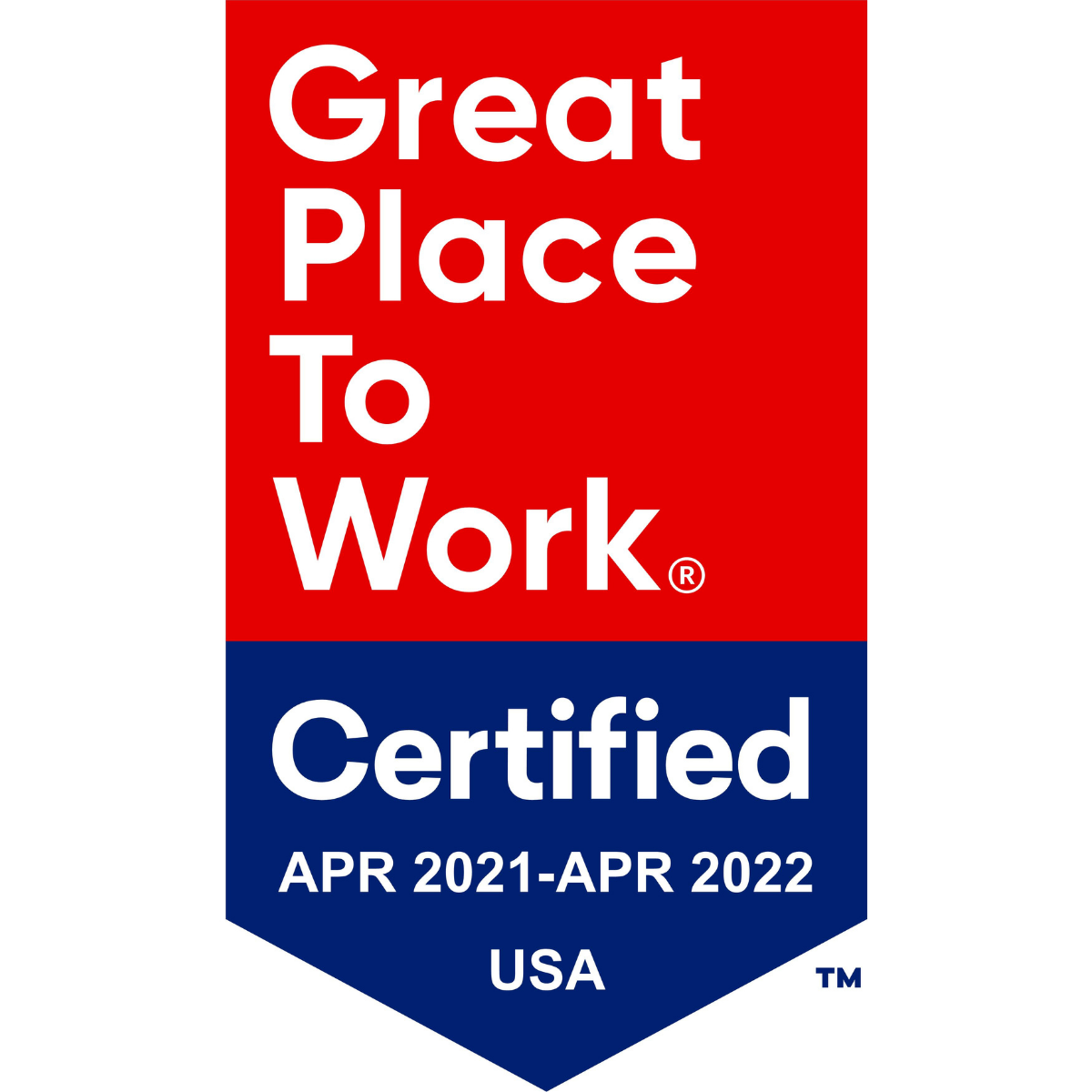 START YOUR CAREER AT GETAC
Getac is a passionate team that takes pride in our tight-knit culture. We are committed to our employee fulfillment by providing a flexible work schedule, honoring achievements, and maintaining a transparent working environment. Getac strives to promote an inclusive culture to create a workplace that reflects the diversity of the communities it serves. We are looking for growth mindset team members to help lead the way. If you want to join a fast-paced, exciting team, please take a look at our current openings.

Generous Vacation Policy
2 Weeks of  Paid Vacation time - increased based on tenure.

Performance-Based Compensation
All full-time employees are eligible for commission or performance-based bonuses

Health Benefits:
Health benefits include Medical, dental, vision, life, long-term/short-term disability, along with 40-hours of sick leave.

Employee Wellness:
Monthly employee engagement events, wellness + fitness challenges

Employer HSA Contribution
Getac contributes $83 per individual/$166 per family each month when enrolled in the HSA.

Retirement Benefits:
401k offering with a 3% employer contribution

LifeMart Discounts:
Employees receive discounts on pet insurance, financial services, travel, groceries, entertainment, and more.

FSA/Dependent Care:
Flexible spending accounts are offered for health and dependent care, providing a tax-free incentive.

Your Career at Getac Starts Here!
Getac provides equal opportunities to all employees and applicants for employment without regard to race, religion, color, age, sex, national origin, sexual orientation, gender identity, genetic disposition, disability, veteran status or any other protected category under federal, state and local law.
Getac provides reasonable accommodation to applicants for Getac employment and Getac employees with disabilities.
Employee Testimonials
Read what are employees have to say about working at Getac!
One major benefit of working at Getac is being surrounded by industry professionals who truly care and are passionate about the products/solutions they provide. Our solutions often find themselves in some of the most adverse work environments imaginable, and it's because of this that everyone here at Getac understands the importance of the role they play as their contributions could directly affect the safety and wellbeing of our end-users. We provide rugged solutions backed by passionate people.

I am proud to be part of the global Getac family. The work culture at Getac is by far the best that I have experienced throughout my career. Leadership is approachable and genuinely cares about their employees. Due to the size of our organization, I not only get to work on many areas of accounting, but I also get to work with all the teams in our organization. Getac has provided me with opportunities for growth, and I'm fortunate to work with very experienced mentors.

I was sold on GETAC during my first interview when Mika told me they know the names of employees' dogs. Beyond pay and benefits, which are great, the culture at GETAC is better than any company I have ever worked at. GETAC has leaders dedicated to the success of the company and the employees, leadership is transparent and has long and short-term plans for success. Leadership is open about problems as well as successes and seeks feedback from employees. Trust and engagement from leadership and employees is also a key reason GETAC is such a great place to work and the trust and engagement go both ways at GETAC. Leadership is also very approachable and accessible. What I like most about working at GETAC is absolutely the culture and the way co-workers are so close and support one another.

I have been at Getac for 6+ years as the Canadian Sales Manager. It has been a great ride so far. Getac, as a company, allows its employees to flourish in their job by allowing them to be creative and always listening to their ideas without prejudice. That is one of the main reasons I am still here. People here truly want and do help each other out. That willingness is fostered from the top down. Getac is a place that welcomes all, as evident by its diverse personnel. You will feel comfortable here and I would not hesitate to recommend Getac as a place to improve your career.

The company culture at Getac is truly unique. We have both strong leadership and a collaborative environment, where every team member knows, they can contribute to the success of the company. We are a small but large company. The teams are small so you can truly see your individual contribution, but we are large enough to battle the name-brand competitors and win. The people at Getac are why we are a successful company. We have clearly defined the roles and responsibilities of each team member, so the teamwork is fluid. Each team member is eager to help the others toward the goal of our collective success. The inside sales role over my 5 years at Getac has maintained one theme: Team Player. Inside Sales is a critical part of the sales team. We help link the outside Regional Sales Managers and Solutions Architects to the other departments. We work in three-person teams on every project, which allows each of us to bring a unique perspective to the process. We get to collaborate and learn from tested sales professionals to improve our own sales skills. Mentorship is strong in Getac, and I hope to one day have a leadership role where I can mentor others.The values at Getac support each employee in their current role and strive to endorse personal growth. The diversity and inclusion supplied by our organizational development team help support a unified mission everyone feels a part of. From the smallest team-building events to the overall inclusive company policies, Getac supports each employee and celebrates our individuality.I count myself blessed to be a part of this amazing company and to get to work with my team. The mentorship and training Getac delivers has greatly improved my professional career.