Getac rugged tablets are ideal for front-line workers that need the computing power of an enterprise-grade computer and the versatility of a large screen tablet. In the growing rugged tablet market, our rugged Windows and heavy-duty Android tablets are engineered to withstand dangerous and harsh environments. These outdoor tablets are also built to endure and remain fully operational in any condition, making them a fully rugged tablet of choice. Rain, dust, shock, vibration, or 6-foot operating drops won't stop Getac rugged tablets.

BEYOND EXPECTATION
Getac devices have one of the lowest failure rates in the industry and because of that we offer our 3 year Bumper-to-Bumper Warranty cover as standard. Ensuring optimal performance across our devices, the components used in Getac tablets are sourced through a rigorously managed supply chain, guaranteeing durability and reliability.
* If your work relies on uptime, you can rely on Getac.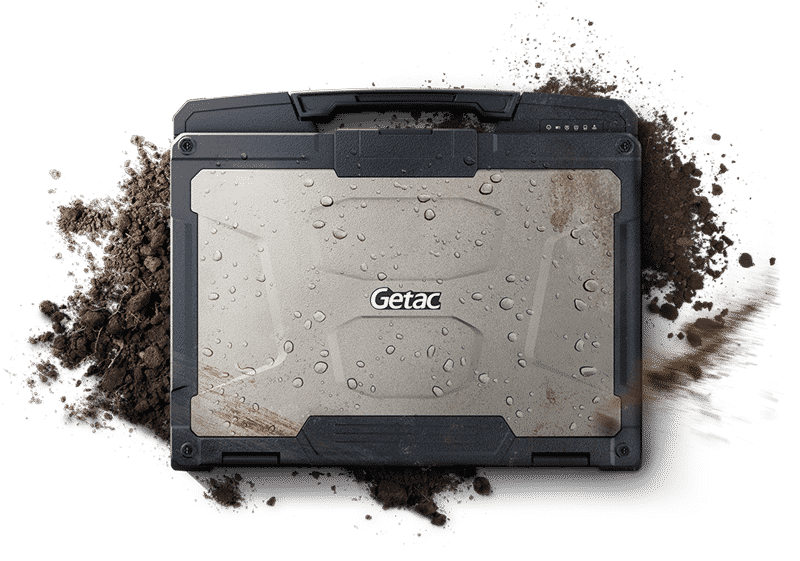 INNOVATION WITHOUT COMPROMISE
Our company has a track record of innovation in rugged technology spanning over 30 years. Through collaboration with our customers and partners, we strive to develop and deliver Getac Select Solutions tailored to meet end-user's needs, even in challenging conditions.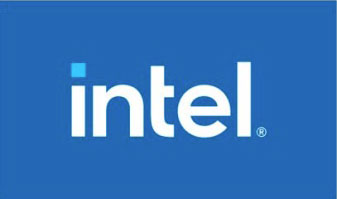 Latest Intel® Technology
Our latest rugged laptops, equipped with long battery life, are built to perform, featuring powerful Intel® Core™ processors, superfast flash storage and high-performance graphics.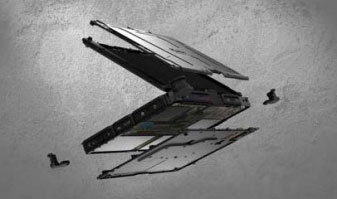 Material Innovation
Getac designs and manufactures its rugged laptops and industrial tablet range down to the chassis. Our expertise in magnesium alloy and impact-resistant polymer manufacturing allows us to build a rugged computer that can withstand drops, bumps, and other impacts while remaining lightweight and mobile.  For added convenience, many of our models also come with a shoulder strap for easy transport.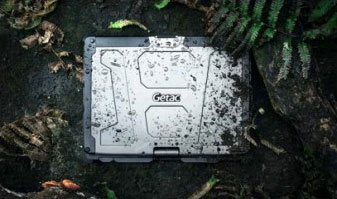 Extreme Environments
Adapting to various work environments is critical, from freezing cold to boiling hot even. Products like our B360 Pro laptop come are engineered to work in some of the harshest environments with MIL-STD-810H, MIL-STD-461G and IP66 certification, allowing them to operate in extreme weather from -20°F to 145°F. (-29°C to +63°C ).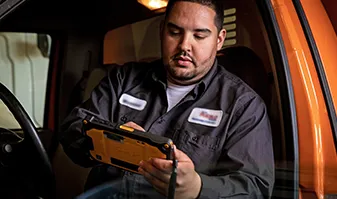 Vehicle Ready
With integrated, dedicated GPS and antenna passthrough connecting to the dock, Getac's rugged large screen tablets provide class leading acquisition speed and location accuracy. Organizations with a vehicle-based mobile workforce rely on these durable tablets and notebooks for precision data and accurate reporting.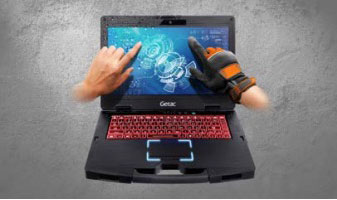 Stronger, Brighter, Better
Our revolutionary LumiBond® 2.0 technology, bonds the display glass with the touch panel and LCD, enhancing touch functionality and providing a display that is more readable, both indoors and out. Our rugged laptops offer better contrast and crisper colors. Plus, LumiBond® 2.0 technology responds to finger, glove, or pen to support every line of work.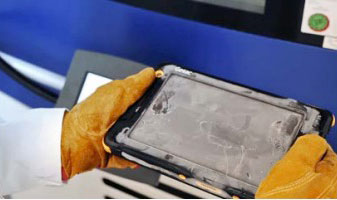 Rugged Certifications
We use an internationally recognized, independent research, engineering, and evaluation laboratory to certify that our products, including our military rugged tablets with the android operating system, meet or exceed the MIL-STD-810H, MIL-STD-461G, and IP ratings, ensuring their reliable performance even in harsh conditions.
Additional Resources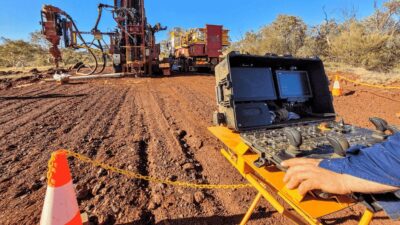 The mining industry, a cornerstone of the global economy, shapes landscapes and drives technological advancements. With over 3.3 billion tonnes of metals produced annually, large-scale mining has become one of the world's most safety-conscious sectors, constantly striving for improvement. However, ensuring safety in this industry comes with its challenges.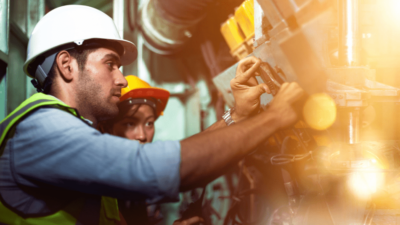 In high-volume industrial manufacturing, uptime is a critical performance metric, directly impacting the profitability of programs and products by ensuring maximum part efficiency. Engineers have recognized the significance of equipment uptime, leading to the development of industrial maintenance processes and repair techniques that aim to maximize overall equipment effectiveness (OEE). These practices not only enhance productivity but also protect valuable capital assets, extend their lifespans, reduce material usage, improve sustainability, and lower the industry's total cost of equipment ownership.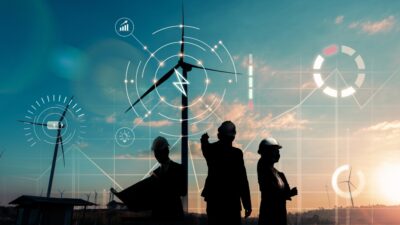 Learn the step-by-step process of implementing clean energy solutions in this informative article. Explore effective strategies for integrating renewable technologies such as wind turbines, solar panels, thermal storage, and hydrogen systems into existing infrastructure. Discover practical tips and best practices for transitioning to clean energy sources, reducing carbon emissions, and creating a more sustainable future. Stay informed and empowered to take action towards a greener and cleaner world.

Have any questions? Talk to us.