Airport Management
Busy airports operate according to strict timetables around the clock, meaning even the slightest delay to cargo loading/unloading and aircraft acceptance can cause significant disruption and expenses. Getac devices are highly reliable in even the most extreme conditions, making them essential for effective airport operations and minimising turnaround time.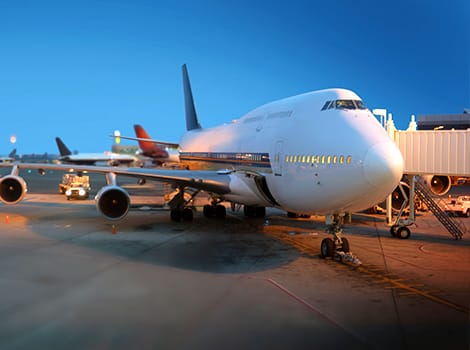 Minimizing Aircraft Turnaround Time
The biggest challenge to airport management professionals is minimising aircraft turnaround time while ensuring compliance with the highest safety standards. A rugged digitised solution is crucial to ensuring efficiency, and Getac has the experience and technology required for it. Access to real-time information results in services being performed in a shorter span. From runways to aprons, including the airport terminal itself, our computing solutions can deliver significant airport performance improvements.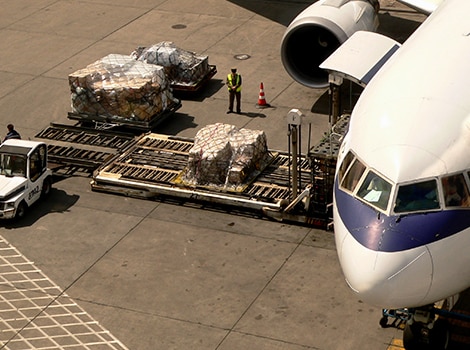 Reduced Delays, Less Errors
Our solutions have been successfully used to automate aeroplane refuelling and other airport maintenance-related procedures, bringing increased reliability and reduced costs (both in time and money) from human errors.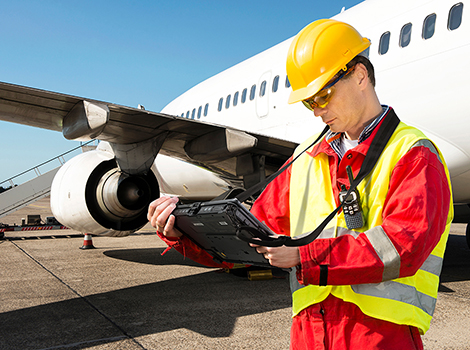 Sunlight-Readable Touchscreen
Our LumiBond®2.0 display technology delivers improved touch control (with gloves and also with a stylus), and an easily-readable display for use both during the day and throughout the night. Getac devices' highly readable screens help professionals access the information they need.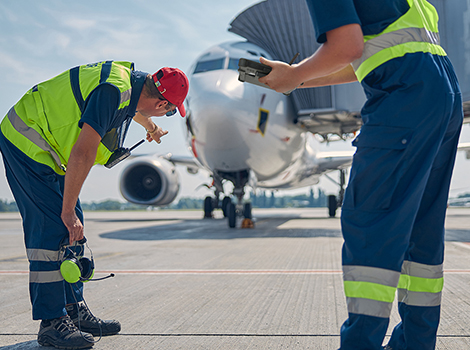 Engineering and Support
Airports make use of a variety of different software and hardware systems, and having your computing solution properly integrated is vital for success. Getac delivers best-in-class engineering services and customer support, we offer disk imaging, product kitting and custom mounting solutions for all types of equipment.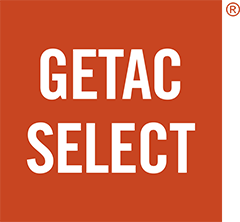 What is "Getac Select® Solutions?"
As a leader in providing rugged mobile solutions in the industry, we listen to customers and take our customer service to the next level. We understand the challenges in your daily business and the concerns you may have while selecting suitable solutions to achieve your business objectives. Getac now offers a comprehensive industry-focused solutions program, called Getac Select® Solutions. Combining our years of industry knowledge and our global deployment excellence, Getac Select® Solutions collates the most appropriate solution options for you to choose from.
Get in touch with a solution expert