PC BASED DIAGNOSTICS
Use Getac's "fit for workshop" rugged range of tablet PC's in conjunction with the manufacturer's software and VCI to support uninterrupted diagnostic, scanning, datalogging, ECU programming and re-flashing requirements.
WORKSHOP READY DEVICE MOBILITY FOR MAXIMUM DIAGNOSTIC OUTPUT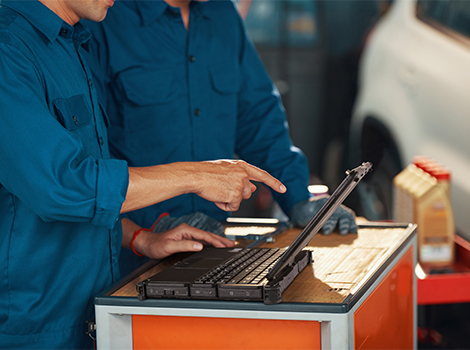 There are between 60 and 100 ECU's on a modern-day vehicle.
The cost to replace a damaged ECU is approximately $1000.
A comprehensive diagnostic procedure can take between 1 to 3 hours.
The important thing for a shop is to have a strategy to use the latest diagnostic technology to make sure customers' needs are met.
Source: www.autoserviceworld.com, The Diagnostic Challenge
WHY YOU NEED IT?
As connected vehicle strategies are introduced by the manufacturers, remote diagnostics, and the use of SOTA over the air updates, will effectively replace some of the traditional scanning methods used within the workshop.
Diagnostic technicians will however still be required to use PC based tools for deep root cause analysis of electrical, mechanical and hydraulic faults, as well as data-logging procedures.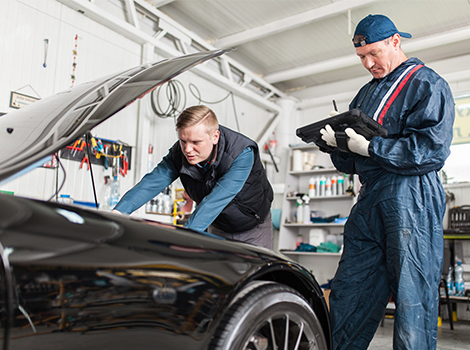 GETAC PC BASED DIAGNOSTICS GIVES YOU
CONNECT FOR THE FUTURE
Integrated WLAN or Giga-bit Ethernet provides further flexibility and speed to connect to the vehicle and share data.
OPTIMAL VIEWING
Getac PC based diagnostics considers all aspects of the diagnostic process, and ensures optimal viewing is available for datalogging or during road testing.
MOBILIZE YOUR TECHS
Using Getac's workshop ready tablet PC's allows your technicians more time to work on the vehicle, rather than being tied to a trolley or workbench.
GETAC AUTOMOTIVE SOLUTIONS
Getac believes in eradicating wasted time and reducing costs for workshop operations by providing optimal hardware and software solutions that address the main workshop processes - allowing technicians to spend more time in the service bay attending to vehicles or out in the field at a roadside repair.
The Smart Approach to Combining Workflows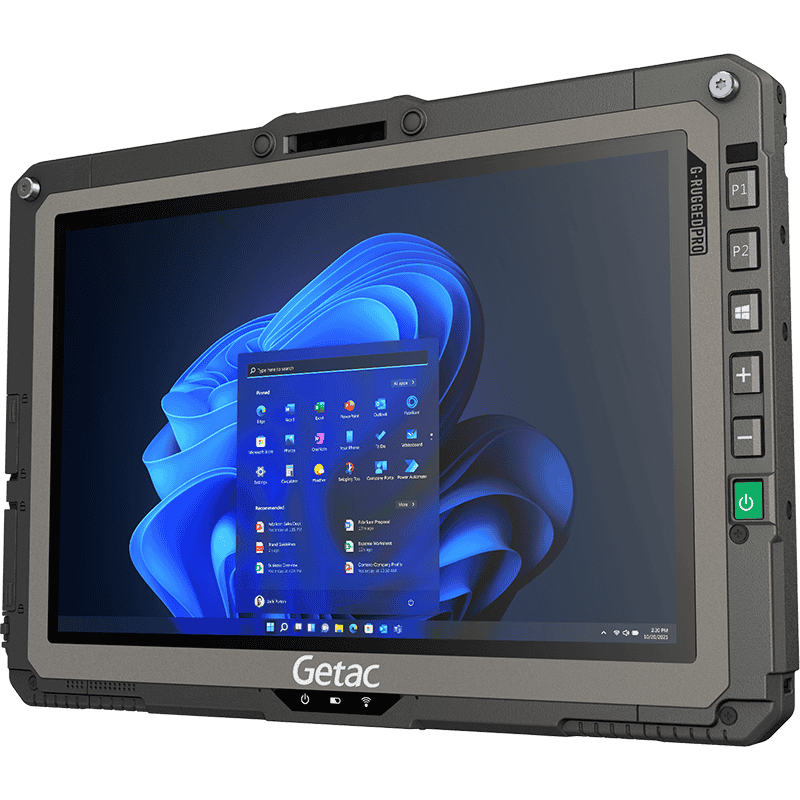 Proven workshop and diagnostic tool of choice by OEM's around the world for durability and mobility.

Connect to the vehicle and Infrastructure with the use of WLAN, to avoid cables and VCI's.

10" screen or above recommended (11" for optimal experience), to cover your diagnostic needs for datalogging and road testing.

Connect with WWAN for OEM cloud based diagnostic systems when out in the field or when the workshop has poor WLAN capabilities.

Ethernet 10/100/1000 options for vehicles as they adopt Gigabit Ethernet protocols for onboard networks.

Dual batteries* offer a full-shift battery, avoiding any system crashing during the re-flashing or scanning process.
*Certain models offer dual batteries as standard, with various battery options available.
Getac tablets can manage all your workshop process needs (Technical, Diagnostic, Job Card & EVHC) allowing for device consolidation, which in turn reduces IT costs by removing the need for a separate device for each application.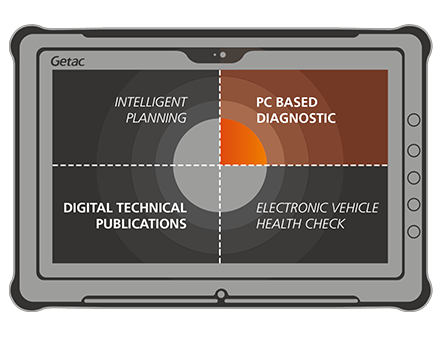 GETAC AUTOMOTIVE SOLUTION BENEFITS

TECHNICIAN TOOL VERSATILITY
Getac devices are the right tool for dealership workshops and mobile technicians alike.



CABLE FREE CONNECTIVITY
Getac devices can connect directly to the vehicle, VCI and workshop infrastructure with dual WLAN and Bluetooth.

SOLUTION AS A SERVICE
Subscription models are available to spread the investment and take advantage of a strong ROI.

GLOBAL CERTIFICATION & SUPPORT
Getac devices are certified for use globally, currently supporting major OEM programs, and strengthened by our world class service and support.

OPTIMAL SCREEN SIZE FOR ALL WORKFLOWS
Datalogging, technical publications, wiring diagrams, and job card information require larger screens for enhanced viewing and input.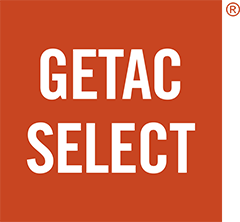 What is "Getac Select® Solutions?"
As a leader in providing rugged mobile solutions in the industry, we listen to customers and want to take our Customer Experiences to the next level. We understand the challenges in your daily business and the frustrations you may have while selecting suitable solutions to achieve your business objectives or solving these challenges. To further separate Getac from the competition, Getac now offers a comprehensive Industry solutions program, called "Getac Select® Solutions". With our years of industry knowledge and experience, and combined with our successful deployments to our customers globally, "Getac Select® Solutions" shortlists the most appropriate solution options for you to choose from.
Professional Service and Support

Service
Main Unit Warranty Extension
Battery Warranty Extension
Keep your SSD / HDD Warranty
Getac Office Dock Warranty
3rd Party Vehicle Dock Warranty

Support
Self-maintainer
Drivers & Manuals
Product Registration
FAQ & Help
Online Support
Getac Diagnostic Assistant
Getac System Recovery
Warranty Check
Ready to transform your aftersales operations? Get in touch today