Designed to be rugged from the ground up
With a real passion and expertise in mobilising businesses, Getac has over 300 full-time engineers dedicated to designing products to meet the challenges of the mobile worker. Whether it is better display readability for outdoor productivity, dual-batteries and advanced power management to cope with a longer working day or simply the durability and reliability we build into every product, Getac has you covered.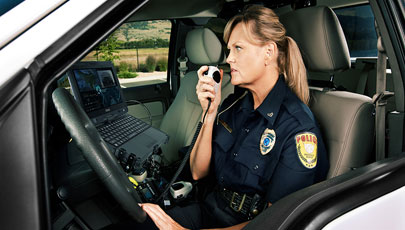 30 Years of Rugged Innovation
Experienced and dedicated rugged experts to support you end-to-end through the scoping, planning, development, deployment, and maintenance stages to ensure you truly realize sustainable mobility.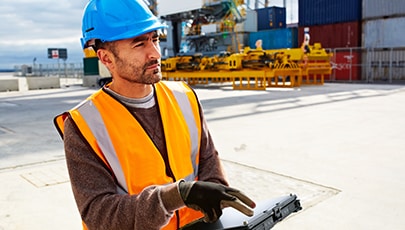 Global Support Over 150+ Countries
We design our products from the ground up and manufacture them in our factories. Through our global branch offices, and over 1600 distribution, reseller, and technical support partners around the world, we provide added-value to our customers to reduce cost and increase efficiency.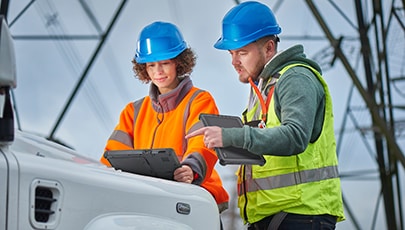 Industry-tailored Solution and Service
Working closely with customers and ecosystem partners, we can meet the industry demands and unique user scenarios. With innovative rugged devices, accessories, software and professional service, Getac Select® solutions reduce the total cost of ownership and solve industry business challenges for our customers.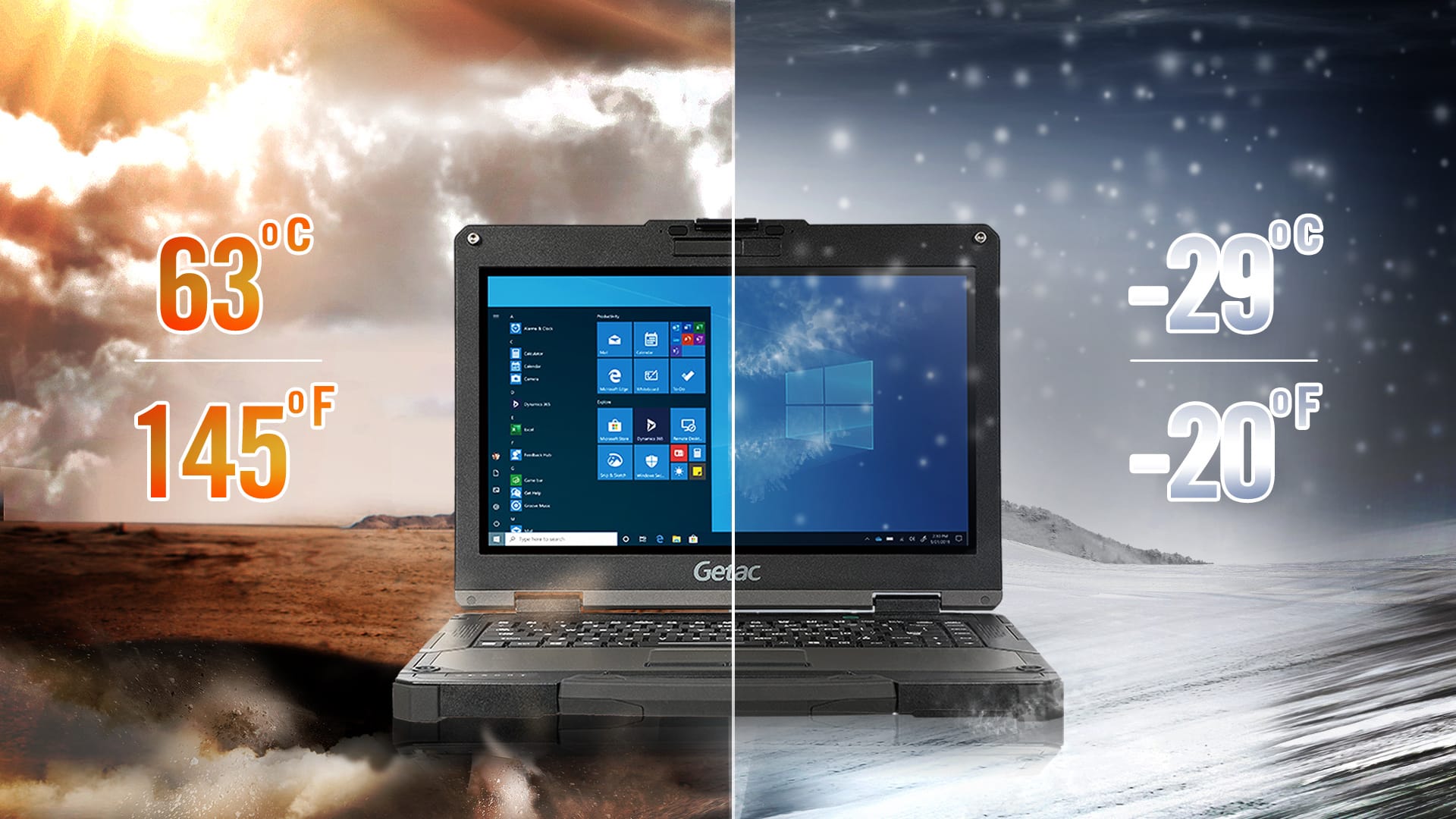 Extreme Environments
Being able to work in any environment is critical, even freezing cold or boiling hot climates. Our fully rugged laptops certified to stand up to rain, dust, shock, vibration, salt fog and withstand temperatures from -29°C to +63°C (-20°F to 145°F).
Industry-Leading Durability
Getac manufactures rugged computers down to the chassis itself. Our expertise in magnesium alloy and impact resistant polymer manufacturing allows us to build a rugged computer that can withstand 6-foot drops, bumps, and other impacts while operating.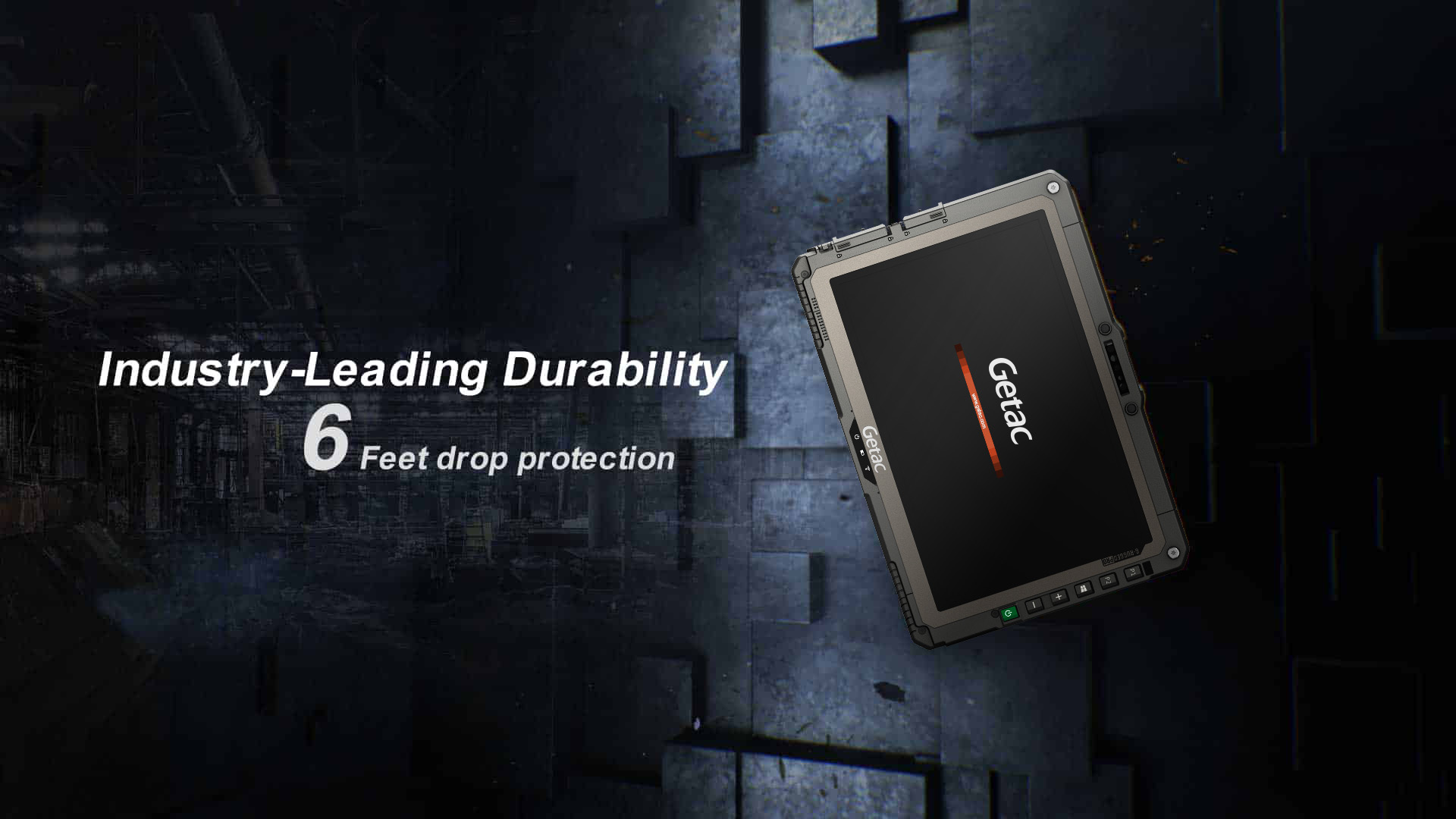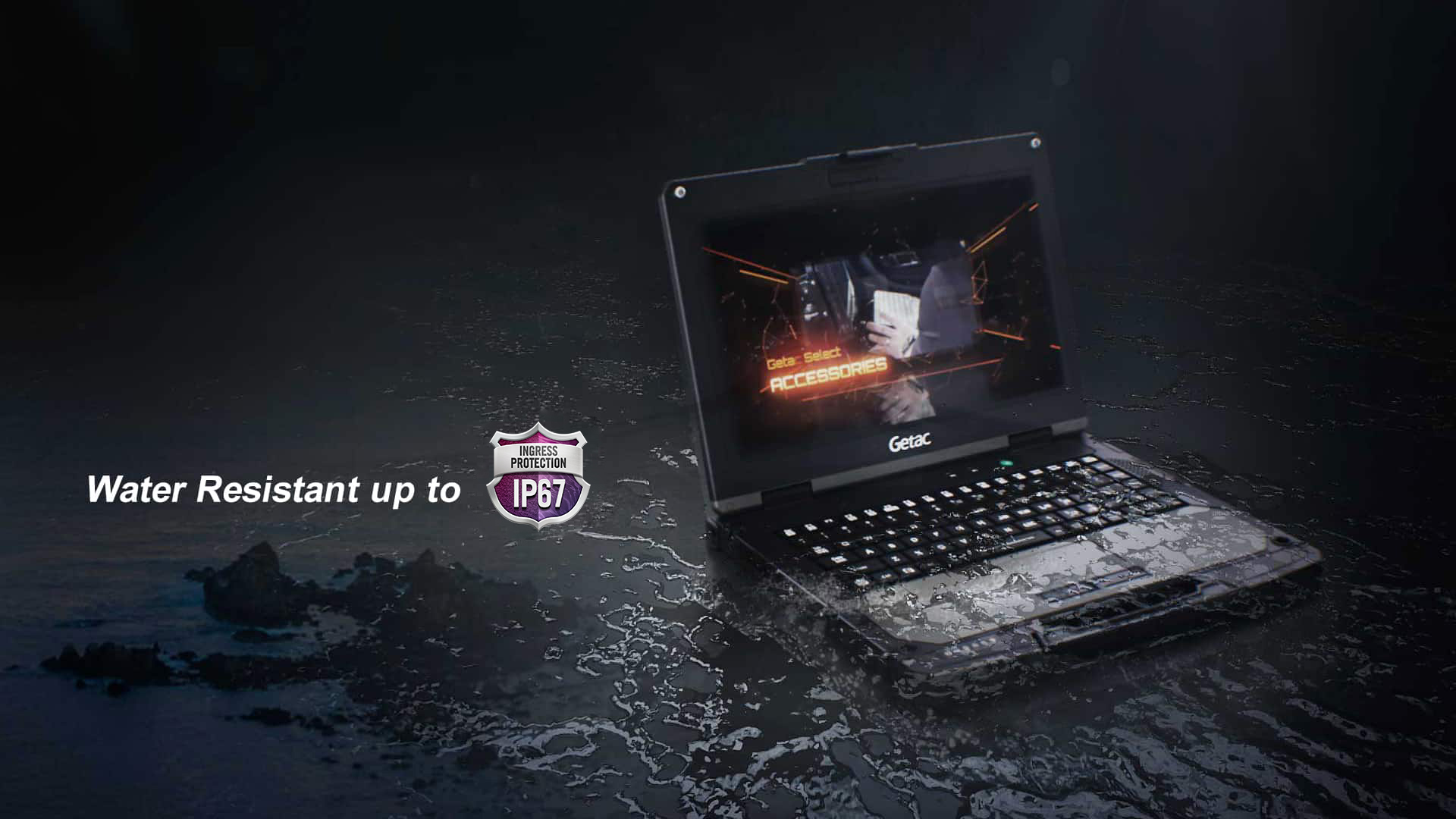 Rugged Certifications
We use an internationally recognized, independent research, engineering and evaluation laboratory to certify that our products meet or exceed the MIL-STD-810H, MIL-STD-461G and IP ratings.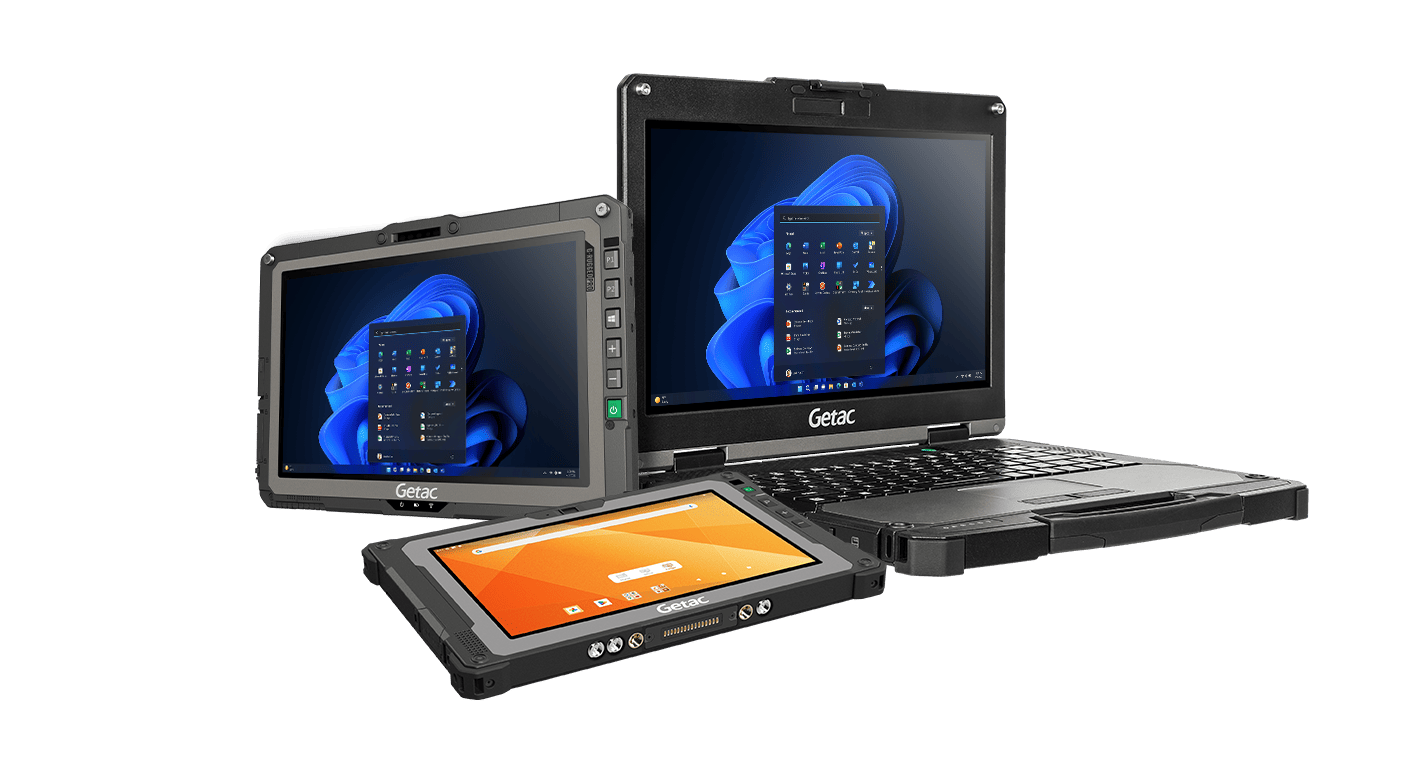 Wide Range Product Portfolio
With a growing family of rugged laptops, tablets, and convertibles ranging from 7 inch to 15.6 inch, adding the new product family of mobile video system, we have something to meet your industry needs and requirements.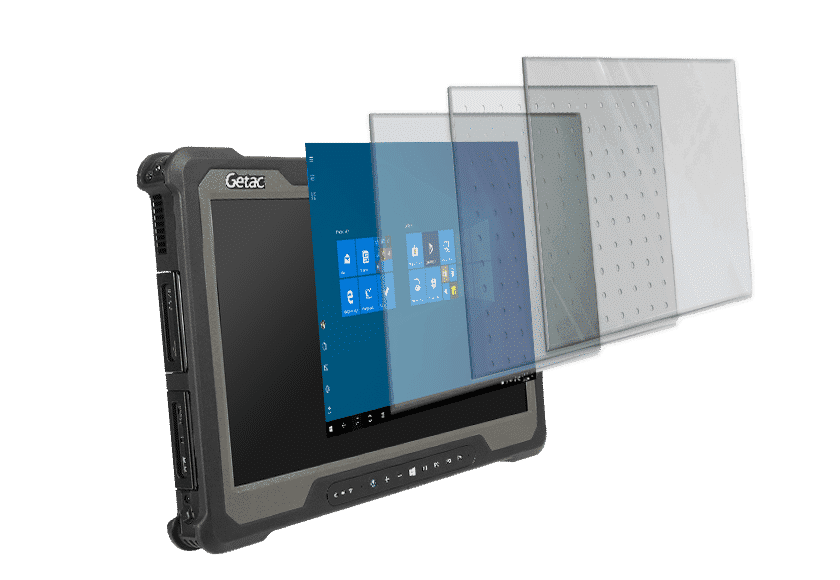 LumiBond®: Better, Brighter, Stronger
Our revolutionary LumiBond®2.0 technology, capacitive touchscreen display is responsive to a finger, pen, stylus or glove. FHD LCD display provide crisp readability on an energy-efficient and super bright display, optimizing screen brightness in direct sunlight.
Sunlight-Readable Display
Getac's QuadraClear® solution combines proprietary technologies for both screen brightness and anti-reflectivity to reduce the sunlight's reflectivity and provide an effective contrast rate. QuadraClear® provides an energy-efficient LED display that is mercury-free, durable and consistent in brightness over time. With an output rating up to 1400 NITs of brightness.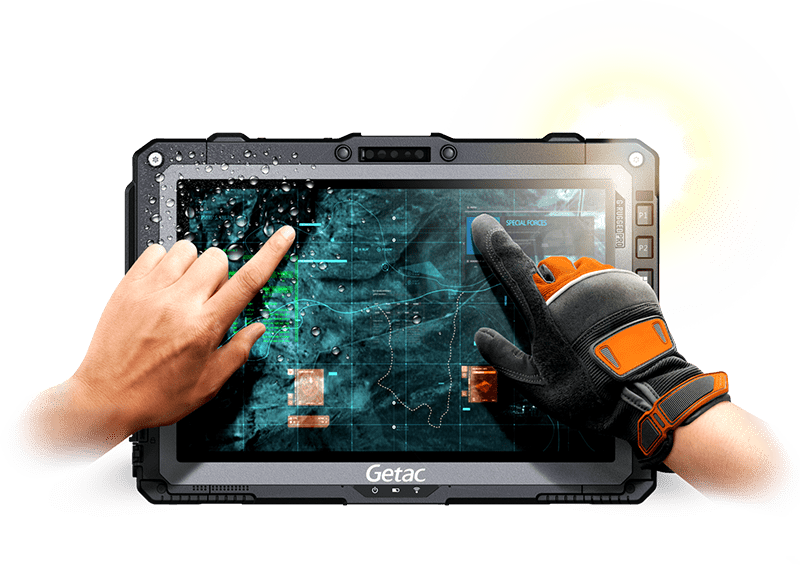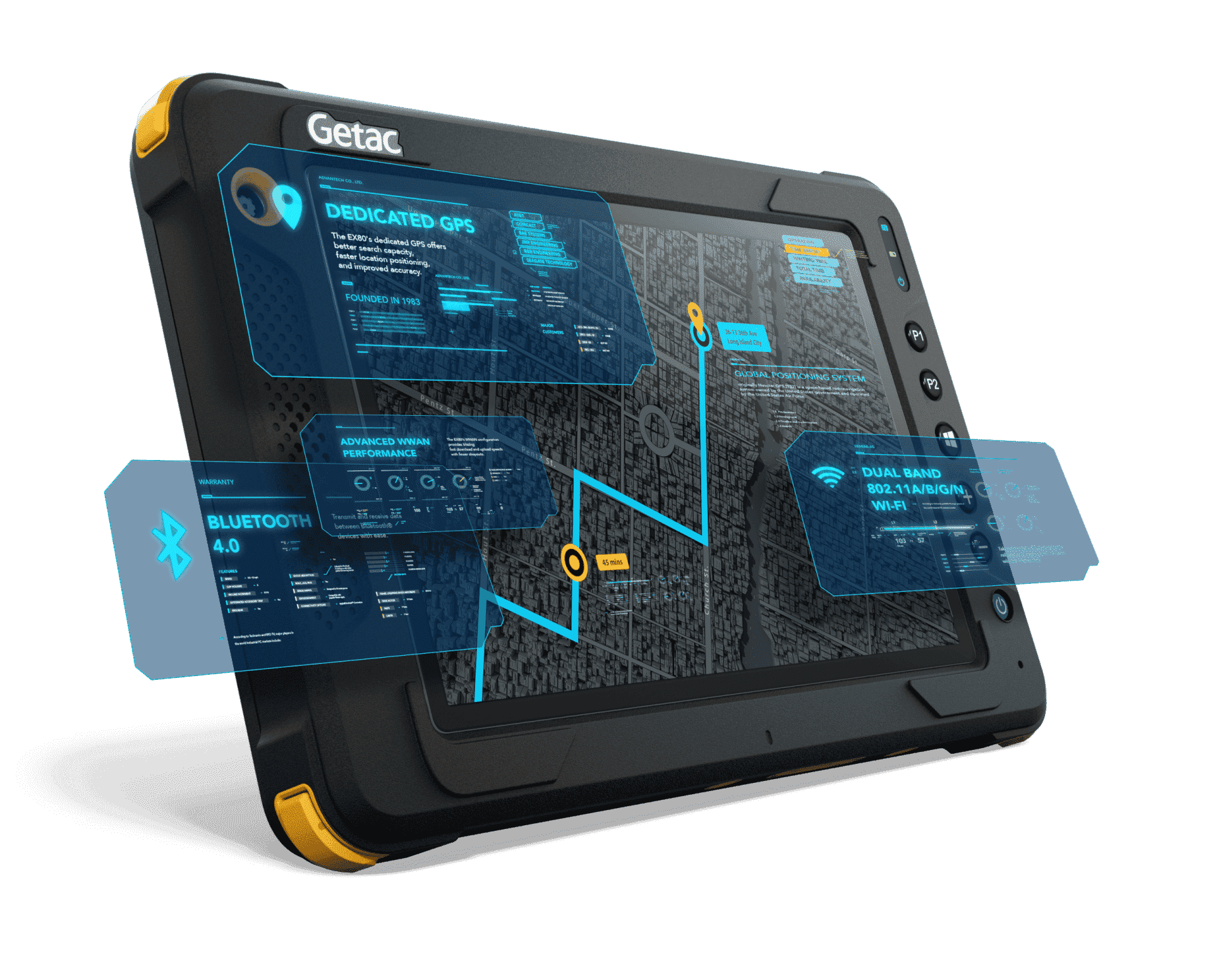 5G Ready Connectivity
5G compatible and built-in Wi-Fi 6 with 4G LTE, Bluetooth 5.1and dedicated GPS, you can complete your entire mission without delays or downtime. Getac designed allows you to remain connected entirely at incredible speeds.
Safe and Security
Getac incorporates top privacy and security measures to ensure your data is secure and protected by high-level security such as biometrics identification, command synced with full access and complete control to protect mission-critical data at all end-points.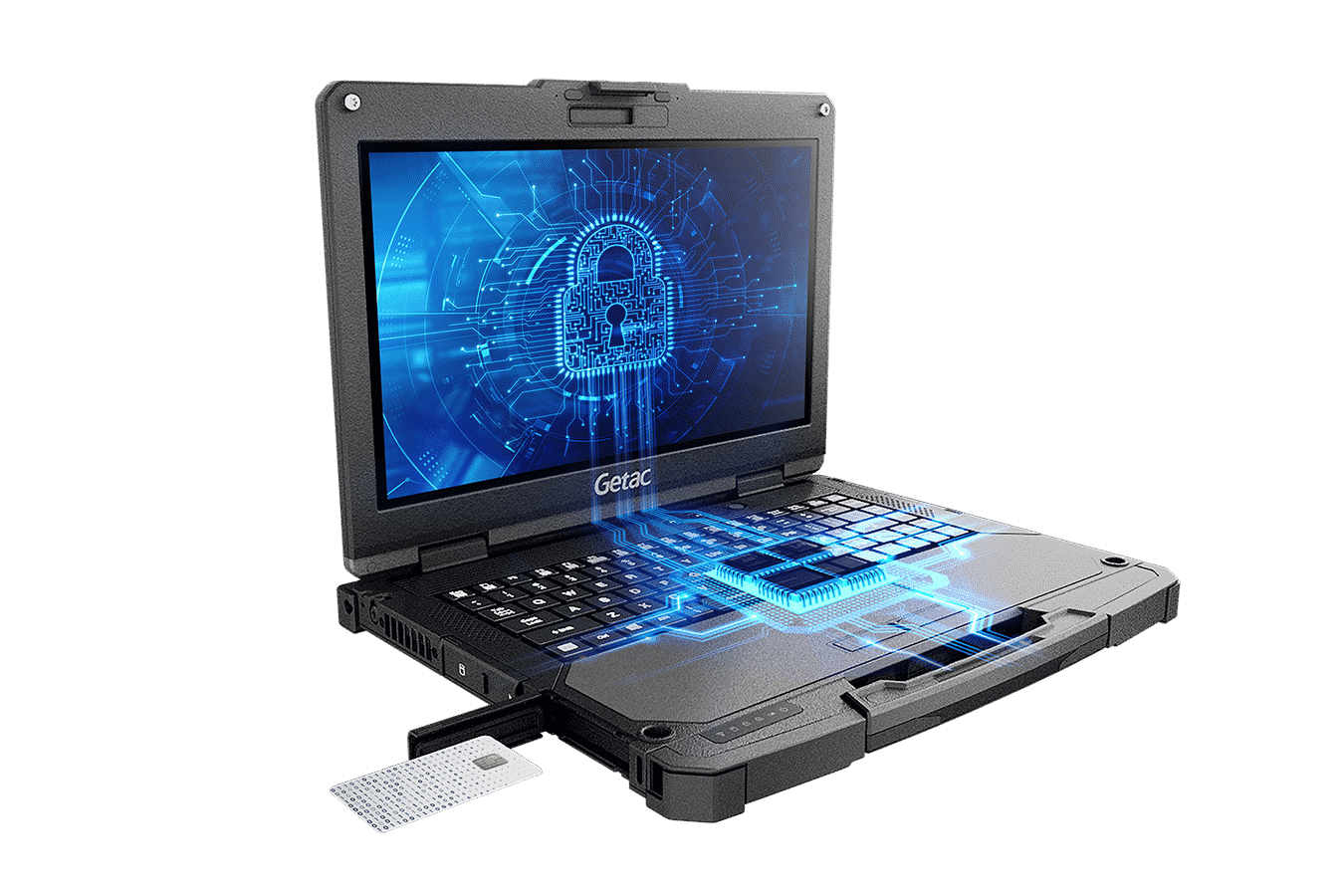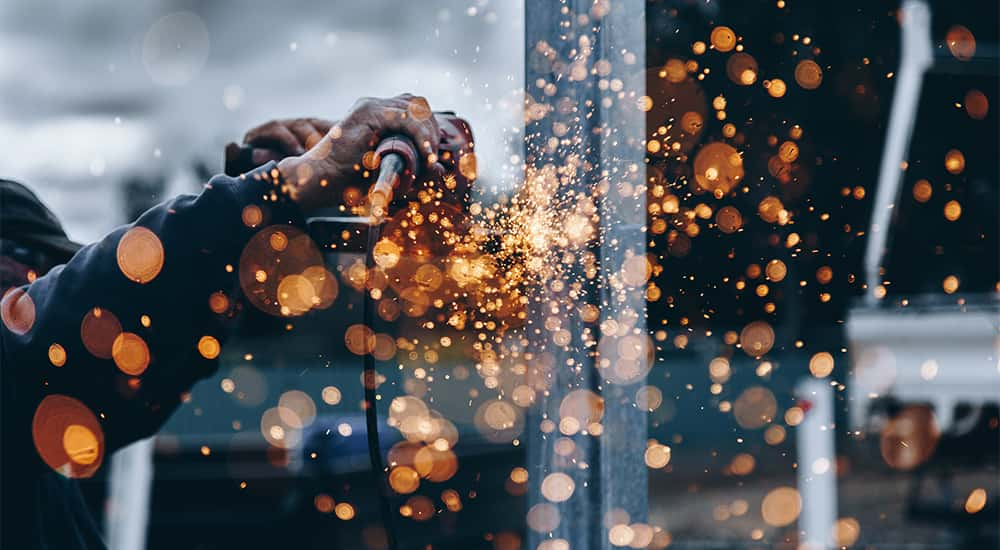 Professional Services
Unleash the full potential of your Getac devices with Getac Professional Services. Providing your team with ultimate device capabilities and allowing them to work efficiently anytime and anywhere.
BEYOND EXPECTATIONS
Our Bumper–to–Bumper fully rugged warranties go beyond the expected to protect your productivity.

Industry-leading 3 year Warranty
Bumper-to-Bumper is your hassle-free guarantee, as well as rapid repair and return by Getac's in-house experts. That means you can depend on us to have your unit back in service within days.

Industry's Best Bumper-to-Bumper Warranty.
Nothing says quality like a manufacturer standing behind their product. While other manufacturers charge up to $250 for accidental damage warranty, Getac fully rugged notebook computers and tablets include it as standard. What good is a rugged computer without a rugged warranty? Additionally, the ultra rugged B300 and X500 ultra rugged notebooks offer bumper-to-bumper warranty protection for a full 5 years.
It's hassle free.
There are no delays waiting for estimates and approvals. The Industry's-Best Warranty does more than give you peace of mind, it's a commitment from Getac to maintain a high degree of quality, dependability and reliability.
Covers Everything.
Getac's Bumper-to-Bumper warranty includes all major system components. The LCD, touchscreen, hard drive/SSD, motherboard, and keyboard are limited to one repair/replacement per part component per 12 month period for damage that occurs due to accidental acts and exposure to environmental conditions.
Accidental Damage.
Only Getac's Bumper-to-Bumper warranty includes coverage for accidental acts and exposure to environmental conditions.
Genuine Parts.
Getac warranty repairs are carried out by expert technicians using Getac original production parts. You'll get no additional costs due to fluctuations in parts or labour costs.