Workforce Management
Effective workforce management lies at the heart of efficient manufacturing operations. Time tracking, assigning tasks, scheduling specific operations and enhanced communications are just some of the benefits that an enhanced workforce management solution delivers.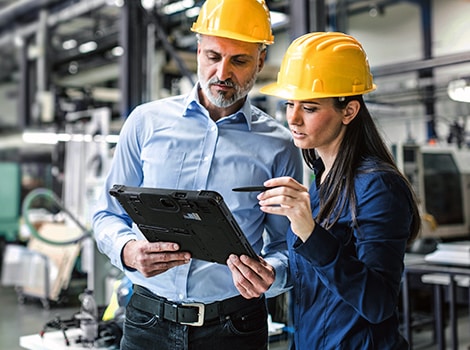 Improved Production Scheduling
Optimising employee allocation and planning for productivity hikes, including adjustment of manpower, is easier with a connected and highly mobile computing solution that keeps professionals connected.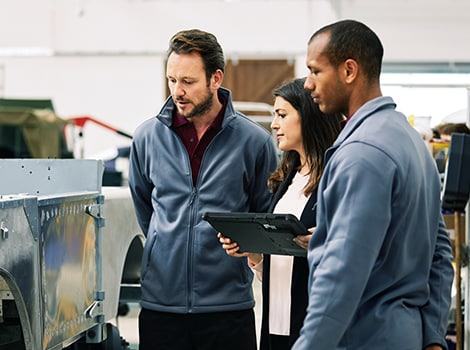 Increased Productivity
Workforce management solutions deliver enhanced control over teams that help optimise manpower usage. Overtime alerts and other functions help ensure people work at their best where they're needed the most.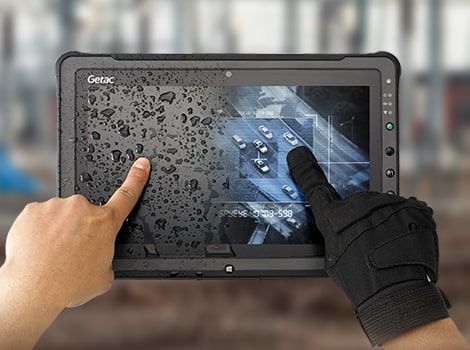 Highly Readable Safety Checklists
For complying with legal standards and ensuring occupational safety is high, professionals often need to go through safety checklists and check manuals. Our LumiBond®2.0 technology delivers improved touch control and provides a display that is highly readable in areas with very different luminosity levels, providing optimal access to these critical materials.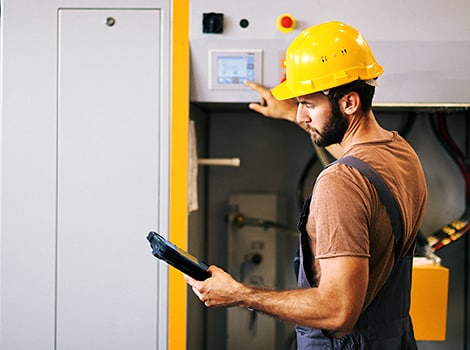 Better Compliance
Complying with laws, standards, union agreements and other regulations is easier with a digital mobile management solution. Getac solutions' powerful connectivity and multiple form factors help achieve better compliance.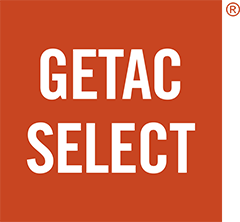 What is "Getac Select® Solutions?"
As a leader in providing rugged mobile solutions in the industry, we listen to customers and want to take our Customer Experiences to the next level. We understand the challenges in your daily business and the frustrations you may have while selecting suitable solutions to achieve your business objectives or solving these challenges. To further separate Getac from the competition, Getac now offers a comprehensive Industry solutions program, called "Getac Select® Solutions". With our years of industry knowledge and experience, and combined with our successful deployments to our customers globally, "Getac Select® Solutions" shortlists the most appropriate solution options for you to choose from.
Need a quote? Let's talk!