Facility Management, Compliance and Inspections
Perform safety inspections, update checklists, take photos and send digital reports directly on one device, cutting out unnecessary paperwork. Getac devices also support the use of augmented reality (AR) and mixed reality (MR) technology, allowing service experts to remotely guide and support less experienced members of your team in real-time.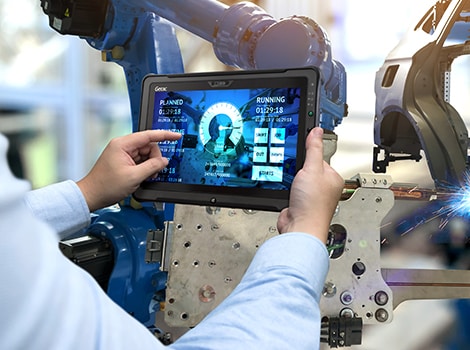 MES, SFMS and ERP-Compatible
Enterprise Resource Planning (ERP), Shop Floor Management Systems (SFMS) and Manufacturing Execution Systems (MES) are driving increases in efficiency and traceability to factory operations. Our rugged solutions have the capability and connectivity needed to support these systems and applications.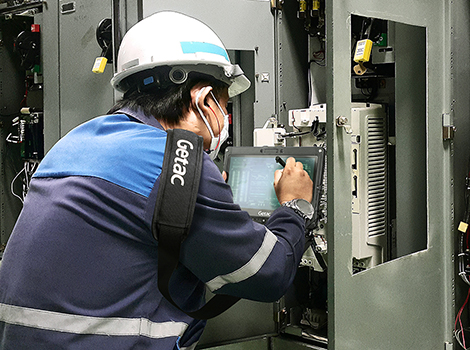 Readable Safety Checklists
For complying with legal standards and ensuring occupational safety is high, professionals often need to go through safety checklists and check manuals. Our LumiBond®2.0 display technology delivers improved touch control and provides a display that is highly readable in areas with very different lighting conditions.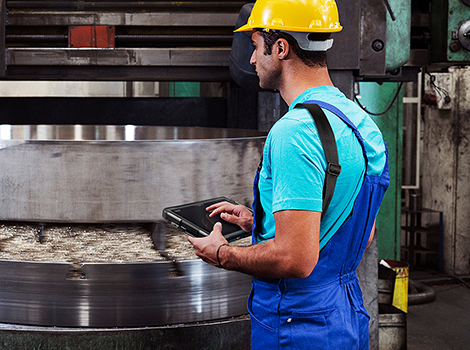 Ruggedness That Saves You Money
Getac solutions are inherently rugged, certified by international third parties to MIL-STD 810H and up to IP67 standards. They thrive in extreme weather conditions and withstand impacts, vibrations, harsh temperatures, humidity, dust, and drops up to six feet. Getac fully rugged computers deliver excellent total cost of ownership (TCO) and return on investment (ROI), with one of the lowest average failure rates in the industry and an industry-leading standard three-year Bumper-to-Bumper warranty that covers accidental damage.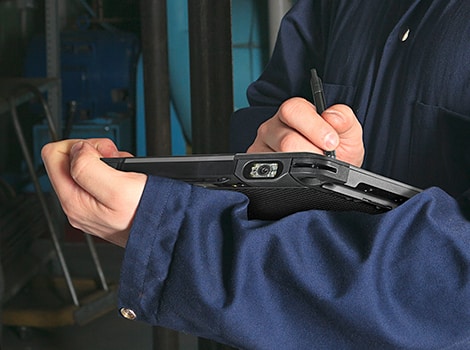 One-Handed Operation with Digitizer Pen
Our offering includes multiple rugged tablets that bring the configurable options that professionals need in a lightweight, rugged format. Our digitizer pen (optional) and stylus also help replace pen and paper for digital record-keeping, while the devices' cameras render many verbal descriptions unnecessary, thus making data easier to capture and transfer.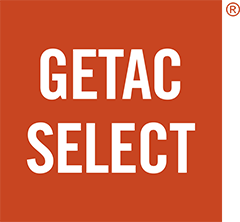 What is "Getac Select® Solutions?"
As a leader in providing rugged mobile solutions in the industry, we listen to customers and take our customer service to the next level. We understand the challenges in your daily business and the concerns you may have while selecting suitable solutions to achieve your business objectives. Getac now offers a comprehensive industry-focused solutions program, called Getac Select® Solutions. Combining our years of industry knowledge and our global deployment excellence, Getac Select® Solutions collates the most appropriate solution options for you to choose from.
Get in touch with a solution expert