UTILITIES
Remica uses Getac T800 rugged tablets to deliver their energy-savings solutions with greater efficiency
Decrease in hardware incidents
Improved connectivity for field technicians
Increased capability and performance
Background
To enhance their levels of service to customers in dispersed locations, Remica rely on Getac T800 rugged tablets to speed up processes, improve communications and increase productivity.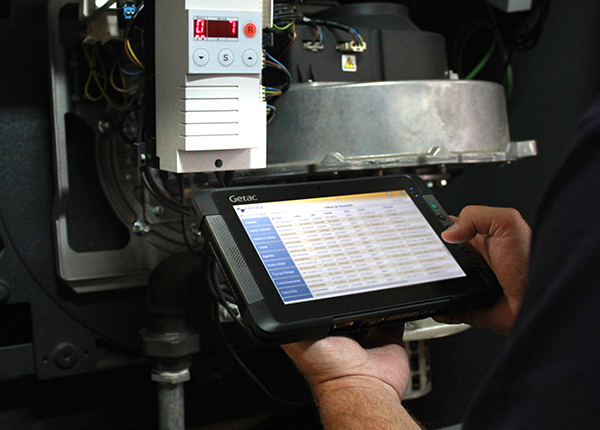 Challenge
With previous hardware failing on a regular basis, Remica needed mobile technology that could handle the demands of harsh environments and heavy workloads
The installation of energy-efficient hot water, air conditioning and heating systems can be demanding work that relies on technology that's just as tough.Remica's previous tablets failed as much as 63 times in the first 8 months. Screens broke and the devices consistently malfunctioned due to in-vehicle vibration or exposure to high temperatures.In addition, batteries died regularly, connections were lost, and distress reboots were so frequent that tasks were often extended by several hours.Remica turned to Getac for a solution that could handle extreme environments associated with their energy-saving services—from hot and humid boiler rooms, through to dusty construction sites and rooftops exposed to wind and rain.Because technicians are permanently on the go, frequently working on their tablets, they also needed advanced connectivity, faster processing and a battery life that would last through extended shifts.
Solution
To meet their need for sturdy and capable technology Remica have equipped their field team with Getac T800 rugged tablets
The Getac T800 rugged tablets provide Remica with all the specifications needed to service their customers efficiently and productively. They are purpose-built to handle the stresses of high temperatures, vibrations, dusty environments, rain and accidental drops and bumps. Through multiple connectivity options, including 4G and integrated GPS, the Getac T800 can help to maintain contact, even from remote areas. The 8.1-inch Lumibond® screen with 600 nits is readable under intense sunlight and will accurately respond to touch by fingers, thick gloves or a pen. Through its 8th generation Quad-core CPU, 8GB RAM and 256GB storage, the T800 provides ample capability for Remica's needs. The standard battery can easily last an 8 to 12-hour working shift, plus there's an option for high capacity batteries and bridge solutions that enable hot swaps on the move.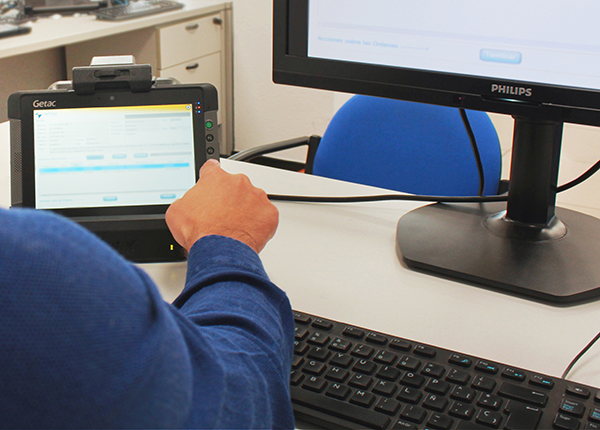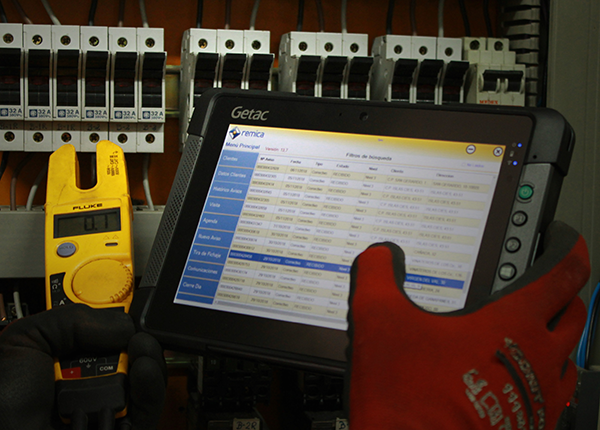 Benefits
Getac T800 rugged tablets are transforming productivity through greater reliability, increased performance and enhanced connectivity
Deploying Getac T800 rugged tablets has helped Remica to reduced hardware incidents by 98%.Their rugged design prevents breakdowns associated with vibrations and accidental drops and bumps, and technicians can carry out their work in a greater range of locations and weather conditions.Remica is also saving time and completing jobs faster, thanks to the powerful processor, memory and storage capabilities that reduce reboots and downtime.The powerful battery means fewer interruptions during shifts, and because the screen can be operated with a glove, bare hands or a pen, technicians can work in a way that suits them.As a truly mobile solution, the Getac T800's integrated GPS and 4G connectivity also allow technicians to quickly access information and implement their energy-saving technology in more locations.
Since using the GETAC tablet, hardware incidents have decreased by 98% and we believe that these savings will continue to improve as we continue to purchase Getac tablets

Juan Francisco de la Torre Laguna
IT Director, REMICA

Founded in Spain in 1984, Remica is a leader in the areas of heating, air conditioning and hot water. The company was established in response to customers needing specialised installation and preventive maintenance. With a focus on environmentally friendly practices, Remica quickly set itself apart through R&D that helps with the implementation of technologies that increase energy efficiency, minimise CO2 emissions and reduce monthly energy bills.
Explore the solutions which are helping Remica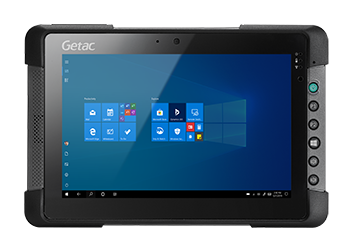 T800 Fully Rugged Tablet
The Getac T800 fully rugged tablet is always there when you need it. Its 8.1" screen is just the right size to get things done and its thin, ergonomic design allows you to hold it comfortably in one hand.
Have any questions? Talk to us.