Transportation & Logistics
Getac F110 fully rugged tablets help keep flights on schedule at Istanbul Airport, the world's largest airport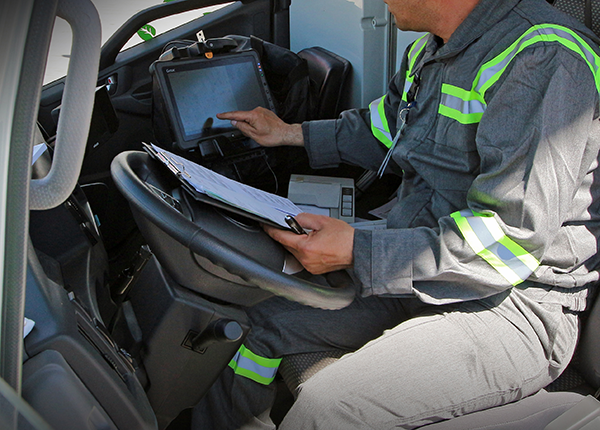 Overall increase in delivery facility operational efficiency
Reduced human error through process automation
Faster turnaround times through accurate shared information
Background
With an objective to optimise turnaround times, IGA Airport Fuel Services, the operator of Istanbul Airport, leverages Getac fully rugged tablets to help consolidate the refuelling process and ensure that over 700 aircraft a day are ready for take-off.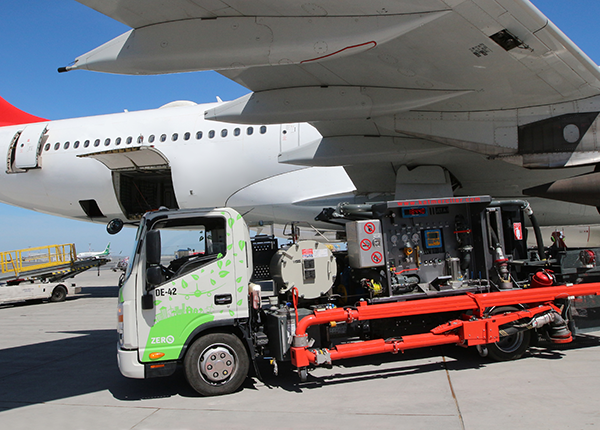 Challenge
With an average of one departure every two minutes, IGA needs to ensure that every plane receives the correct amount of fuel at exactly the right time.
Opened for business on 6 April 2019, Istanbul Airport (IST) is the biggest in the world. It covers 76.5 million square metres and serves 200 million passengers every year.IGA Airport Fuel Services is responsible for pumping 10,000 metric cubes of fuel into the hundreds of aeroplanes that pass through daily.With a sophisticated underground hydrant system, IGA Airport Fuel Services employs a fleet of 60 hydrant dispenser vehicles to connect fuel pumps to aircrafts' underwing nozzles.Because aviation law states that refuelling cannot start until all passengers have disembarked, this leaves approximately 45 to 60 minutes to clean the plane, run inspections, restock and refuel.Working to these tight schedules, and with such an enormous physical area to cover, IGA Airport Fuel Services needs an accurate way to ensure they get their hydrant dispensers to the right place at the right time to pump the right amount of fuel.Most hydrant dispensers are electric vehicles, so operators also need to monitor the battery level to make sure the vehicles are always charged and ready.
Solution
Getac and Turkish partner Noya Bilgisayar worked with IGA to install F110 fully rugged tablets, along with vehicle adaptors and docks, in every hydrant dispenser.
Dispatchers in the central office transmit information about incoming flights, and the amount of fuel required for each plane, to Getac tablets via 4G.The operator confirms the order and drives to the appointed boarding gate. Once the underground fuel tank has been linked to the aircraft, automation software in the F110 monitors the refuelling process to ensure accuracy.Refuelling information is transmitted via RS232 to an onboard printer which prints out the invoice that will be used to bill the relevant airline.The F110 is e-Mark certified for vehicle use and works well with the Havis vehicle dock, which connects to the printer and fuel meter through RS232 cables.Getac F110's powerful internet connectivity ensures that vital data is transmitted from the home office to the hydrant dispensers in the field, helping operators complete their critical mission of refuelling airliners on a tight schedule.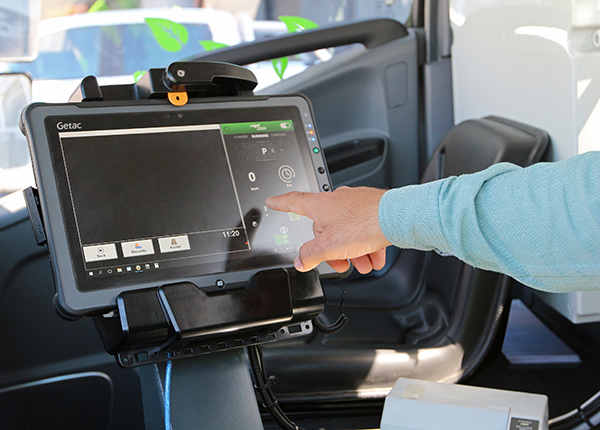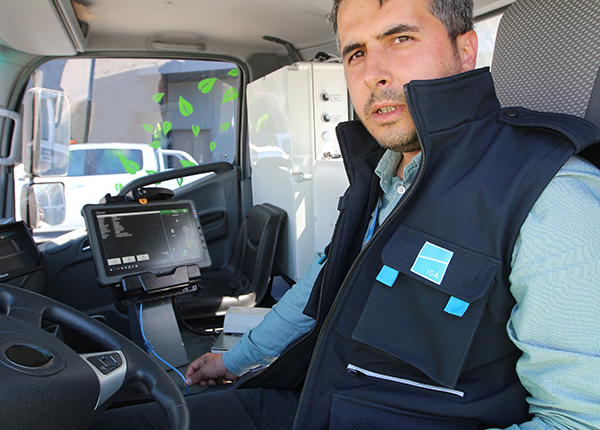 Benefits
Getac F110 tablets are helping to keep flights on schedule by reducing human error and providing dispatchers and operators with accurate, shared information.
Installing Getac F110 tablets in the refuelling fleet has delivered significant advantages over previous methods which relied on two-way radio communications.Through centralised co-ordination, dispatchers can track every aircraft and hydrant dispenser to maximize efficiency and minimise downtime.Visibility and control are enhanced through the Getac's processing power that can run refuelling automation software and electric vehicle monitoring applications simultaneously.The 11.6" display is large enough to show both programs in split-screen with clear readability, even under the bright light of day.As a fully rugged tablet, the F110 is ideally suited to the demands of a busy airport environment. It is effectively protected against dust, shock and vibration, and can operate within a temperature range of 21°C to 60°C.
In our work, connectivity is very important. We need to connect the tablet with the vehicle, the meter, the printer and the dispatcher. Ruggedness is also important because failure will cause delays. All in all, Getac tablets make our work around 60% more efficient.
Seyfullah Yavuz
Delivery Facility Operation Chief, İGA Airport Fuel Services
About Istanbul Airport, İGA Airport Fuel Services
Istanbul Airport (IST) is Turkey's ambitious bid to become the hub airport of the globe. At 76.5 million square meters, it's the world's biggest airport, serving 200 million passengers travelling to 300 destinations every year. IGA Airport Fuel Services Inc. is the division responsible for refuelling all the planes passing through the airport. It operates a fleet of 10 traditional refuelling trucks and 60 hydrant dispensers that pump 10,000 cubic metres of aviation fuel into 700 aircraft every day.
Explore the solutions which are helping IGA Airport Fuel Services Inc at Istanbul Airport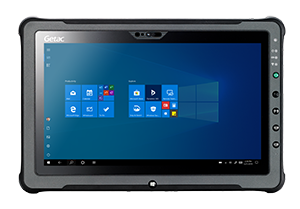 F110 Fully Rugged Tablet
Built around a large 11.6 inch widescreen display and powerful enough to run Windows 10, The F110 meets the needs of public safety, utilities and industrial manufacturing applications.
Have any questions? Talk to us.