Asset Management
Oil and gas companies need to monitor and maintain assets that cover vast tracts of land both onshore and offshore; pipelines can traverse the breadth of entire nations. Oil and gas companies need to guarantee asset integrity, proactively spot and manage potential issues in a fast and effective manner. This is required to minimise downtime and maximise productivity, ensuring continuous operation. Getac rugged solutions offer a robust and versatile platform for oil and gas asset management.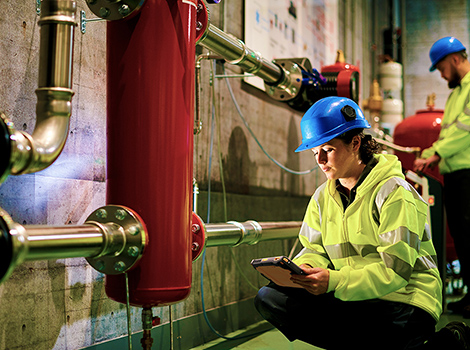 Ensuring Pipeline Integrity
Safety, profitability, and environmental factors all require that both pipelines and their related components operate as they are expected to. A rugged computing solution that combines high connectivity, the hardiness needed for the field, and plenty of processing power, is needed. We bring it to you.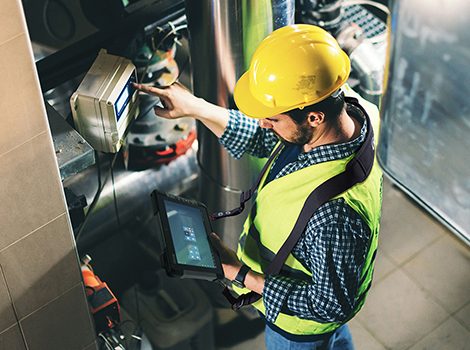 Rugged for the Field: Ready for Pipeline Inspections
Regular inspections require working in environments that can be challenging both to professionals and their computing devices. Our solutions are manufactured and certified by international third parties to MIL-STD 810H, and up to IP67 standards, delivering the ruggedness engineers and operators need to work at ease.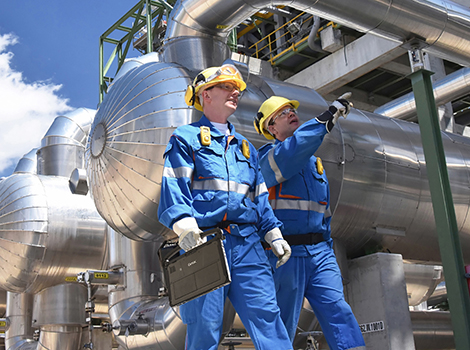 ATEX, ANSI and IECEx Certifications for Intrinsic Safety
Safety should always come first. Our solutions options include intrinsically safe devices with Class I, Division 2 under the certification ANSI/UL 121201, CSA C22.2 NO. 213. Additionally, our tablets are optionally certified with ATEX / IECEx zone 2/22.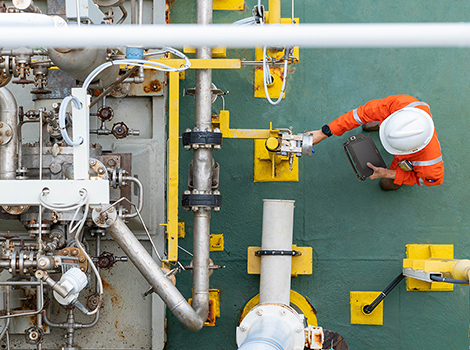 GIS and GPS: Enhanced Asset Location
Pipeline GIS software, asset location, process control, and other important functions require solid connectivity and location capabilities. Getac solutions offer GPS and 4G LTE connectivity, to help you locate and know which assets are optimally operating and which aren't with acute accuracy.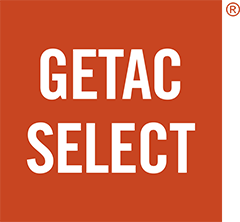 What is "Getac Select® Solutions?"
As a leader in providing rugged mobile solutions in the industry, we listen to customers and want to take our Customer Experiences to the next level. We understand the challenges in your daily business and the frustrations you may have while selecting suitable solutions to achieve your business objectives or solving these challenges. To further separate Getac from the competition, Getac now offers a comprehensive Industry solutions program, called "Getac Select® Solutions". With our years of industry knowledge and experience, and combined with our successful deployments to our customers globally, "Getac Select® Solutions" shortlists the most appropriate solution options for you to choose from.
Need a quote? Let's talk!