GIS Applications in Mining and Natural Resources
For nearly a decade, Getac has been the solution used by mining companies around the world. Relied on by geological engineers to upload or download real-time measurements of drill hole deviation, spatial data, rock formation variations, or to access their GIS mapping equipment, Getac solutions keep your mines running smoothly and efficiently.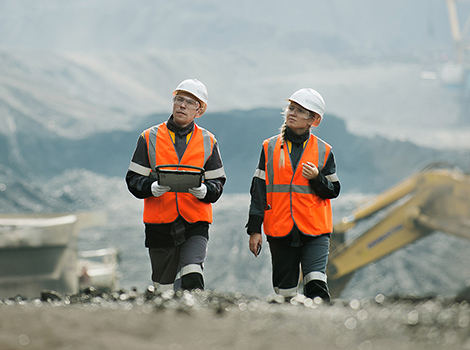 Keeping GIS for mining and geology connected
When working in the field, connectivity can sometimes be difficult to obtain or interrupted due to remote locations or the high amount of metal infrastructure. Getac has solved the problem by working with Absolute Software, a leader in next generation Endpoint Resilience™ solutions. Absolute® Secure Access™ is designed to significantly improve the network performance, optimizing connectivity and securing field workers in a way that radically improves the user experience, wherever your work takes you. Paired with Getac solutions vehicle docks with tri-passthrough capabilities and external antennae, powerful and fast WiFi, Bluetooth, and 4G LTE WWAN, workers will always have access to GIS for mining and geology.
Remaining connected enables front-line miners to send more exact and accurate topographic data to supervisors, improving efficiency. Combining real-time GIS data gathered from the field with proprietary data from the cloud provides for the most precise natural resource management.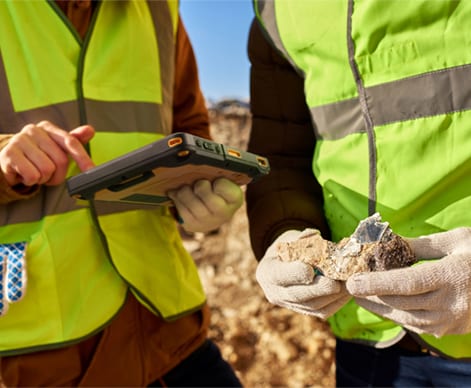 Clear display for GIS mapping equipment
A clear, crisp display is essential for GIS survey equipment and field mapping. Getac solutions have bright screens, up to 1000 NITS, which can easily be read in direct sunlight or the darkest corner of a mine. Our F110 and F110-EX offer a large 11.6" touchscreen for easy use, and the revolutionary LumiBond® 2.0 display capacitive touchscreen allows for quick access to information and can be used with a pen, stylus, finger, or while wearing gloves – even in the rain. An optional digitiser mode captures handwriting, which can be helpful when making notations of mineral deposits on maps.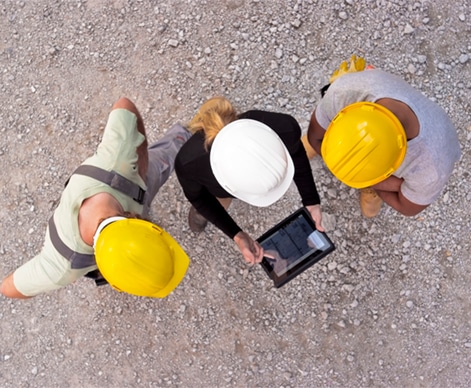 Built rugged to improve GIS survey equipment productivity and efficiency
The days of dripping water ruining your paper records are over. Now, mineral exploration requires more efficient methods for sampling, analysis, and mapping than ever before. Getac solutions are rugged enough to handle a tough day but powerful enough to run the modelling and assessment software solutions needed to enhance exploration productivity and mine capacity. Certified with ATEX and IECEx for use in potentially explosive atmospheres, our devices are redefining what rugged means. Independently tested and certified up to MIL-STD-810H, IP67, and MIL-STD-461G, our solutions are vibration, moisture, dust, and drop resistant. The amazing CPU performance enabled by state-of-the-art Intel® Core™ vPro™ processors makes field mapping and GIS data collection a breeze.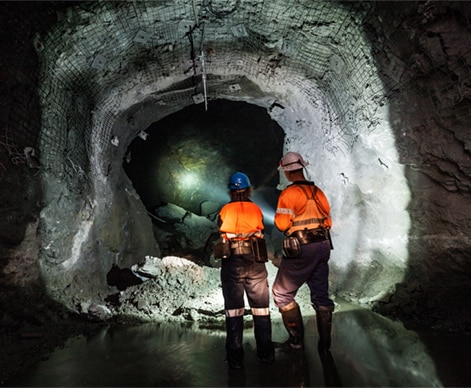 Using GPS for GIS data collection
GIS and GPS go hand in hand, and when it comes to spatial data and mineral exploration, you can't have one without the other. Getac solutions offer a dedicated GPS with fast location positioning, improved accuracy and search capacity. For those occasions when the connection is unreliable, the dedicated GPS works even without connectivity.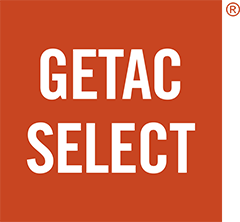 What is "Getac Select® Solutions?"
As a leader in providing rugged mobile solutions in the industry, we listen to customers and want to take our Customer Experiences to the next level. We understand the challenges in your daily business and the frustrations you may have while selecting suitable solutions to achieve your business objectives or solving these challenges. To further separate Getac from the competition, Getac now offers a comprehensive Industry solutions program, called "Getac Select® Solutions". With our years of industry knowledge and experience, and combined with our successful deployments to our customers globally, "Getac Select® Solutions" shortlists the most appropriate solution options for you to choose from.
Need a quote? Let's talk!