Mining Fleet Management and Maintenance
A well managed and maintained fleet is essential when it comes to transporting materials and goods. Long-haul and LTL drivers are delivering freight to manufacturing, distribution, and retail centres who expect timely and smooth shipments. Getac solutions help to streamline and maintain fleet information to ensure efficiency and prevent maintenance issues, both of which are critical to mining fleet vehicle management.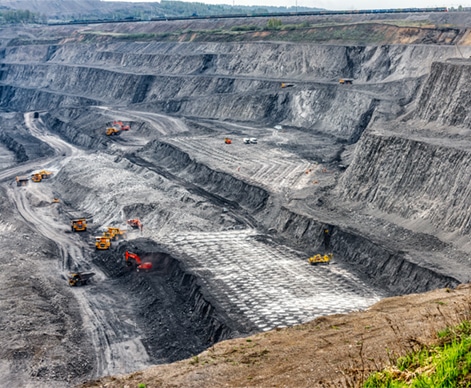 GPS Fleet Tracking
In a world where everything is digital, and your partners and customers expect up-to-date delivery information, GPS is crucial for your tracking and fleet management system. Not only will the GPS provide drivers with navigation, but management at the home office can also use GPS for fleet awareness, to track where a vehicle or freight is located in real-time. Ensuring your deliveries are made using the most efficient route is an easy way to reduce costs.
GPS fleet tracking is effortless with Getac solutions. Our tablets are equipped with 4G LTE WWAN and feature an 8-band 3D antenna. Configurable to your needs, Getac solutions can enable your fleet management software with the Tri-Pass Through antenna ports allowing you to simultaneously connect high-gain GPS, WWAN, and WLAN roof-mounted antennas. In those times when connectivity may be spotty, an optional dedicated GPS offers fast location positioning and improved accuracy, even without connectivity.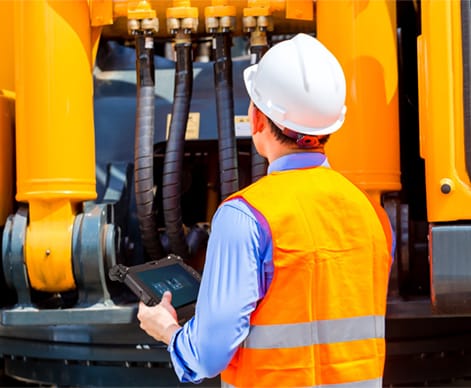 Fleet management for mining
While delivering the goods is the primary role for truck drivers, they also have several other trip management requirements. Walk-around vehicle inspections are simple with the light and compact Getac solutions with revolutionary LumiBond® 2.0 touchscreen technology on the display for quick data entry. Smoothly integrate your trip management data into the fleet management and tracking system to access your driver hours-of-service records, and enter vehicle inspections and preventative maintenance.
Using Getac KeyWedge, load management is also efficiently executed with cameras on our solutions built to read 1D and 2D barcodes commonly used in the industry. Getac KeyWedge features, including torch mode, which provides extra light for scanning in low-light environments, and scan history, which keeps track of the scanned item, make up-to-date information ready to access.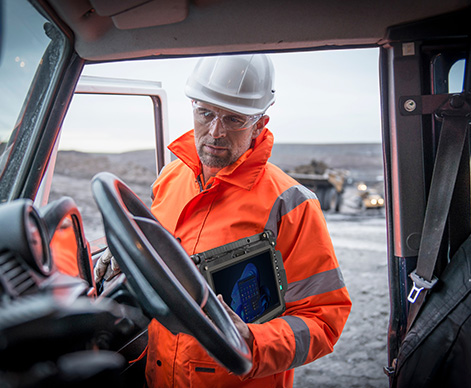 Fleet information at your fingertips, safely
Drivers have a constant companion in Getac solutions. Mount the rugged tablet or laptop in a place convenient for you, on the dash, or between the front seats, and always have fleet management and tracking system information at your fingertips. Getac solutions are independently tested and certified up to MIL-STD-810H, IP67, and MIL-STD-461G standards and are drop, vibration, moisture, and dust resistant. Sitting in direct sunlight during the day isn't a problem for Getac solutions, which perform in extreme temperatures from -29°C to 63°C. Our revolutionary LumiBond® 2.0 touchscreen also has Getac Sunlight Readable Technology, with up to 1000 NITS of brightness, making it easy to read even in direct sunlight.
Keeping your drivers safe is a priority and the Getac Driving Safety Utility is here to help. While your vehicle is moving, the tablet or laptop screen turns blank to prevent visual distractions and the keyboard is disabled. Helping to lower accident rates protects your drivers and saves you money.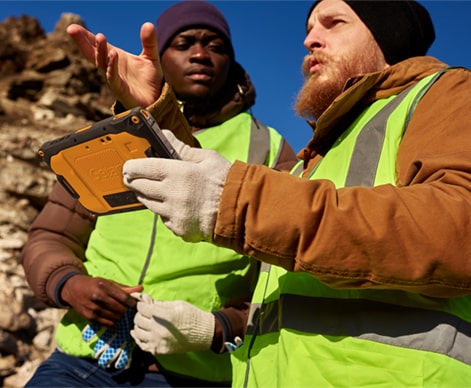 Fleet Maintenance
Getac solutions help you automate refuelling and other maintenance-related procedures. By proactively identifying issues through routine fleet inspections, any problems can be managed quickly and efficiently, minimising fleet downtime and saving you money.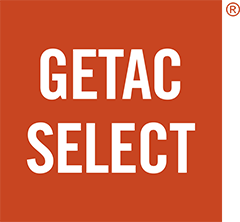 What is "Getac Select® Solutions?"
As a leader in providing rugged mobile solutions in the industry, we listen to customers and want to take our Customer Experiences to the next level. We understand the challenges in your daily business and the frustrations you may have while selecting suitable solutions to achieve your business objectives or solving these challenges. To further separate Getac from the competition, Getac now offers a comprehensive Industry solutions program, called "Getac Select® Solutions". With our years of industry knowledge and experience, and combined with our successful deployments to our customers globally, "Getac Select® Solutions" shortlists the most appropriate solution options for you to choose from.
Need a quote? Let's talk!