Intrinsically Safe Tablets for Hazardous Locations
Getac offers various intrinsically safe tablets in different screen sizes, purpose-built and customizable for multiple industries and use cases.
With the suffix "EX" (as in ATEX/IECEx) following their model names, all of our explosion-proof tablets are easy to identify.
Getac intrinsically safe tablets are fully-rugged devices built to withstand impact, extreme temperatures, water, dust, vibration, and many other forms of stress in hazardous areas.
They're the ideal solution for improved mobile productivity in hazardous areas.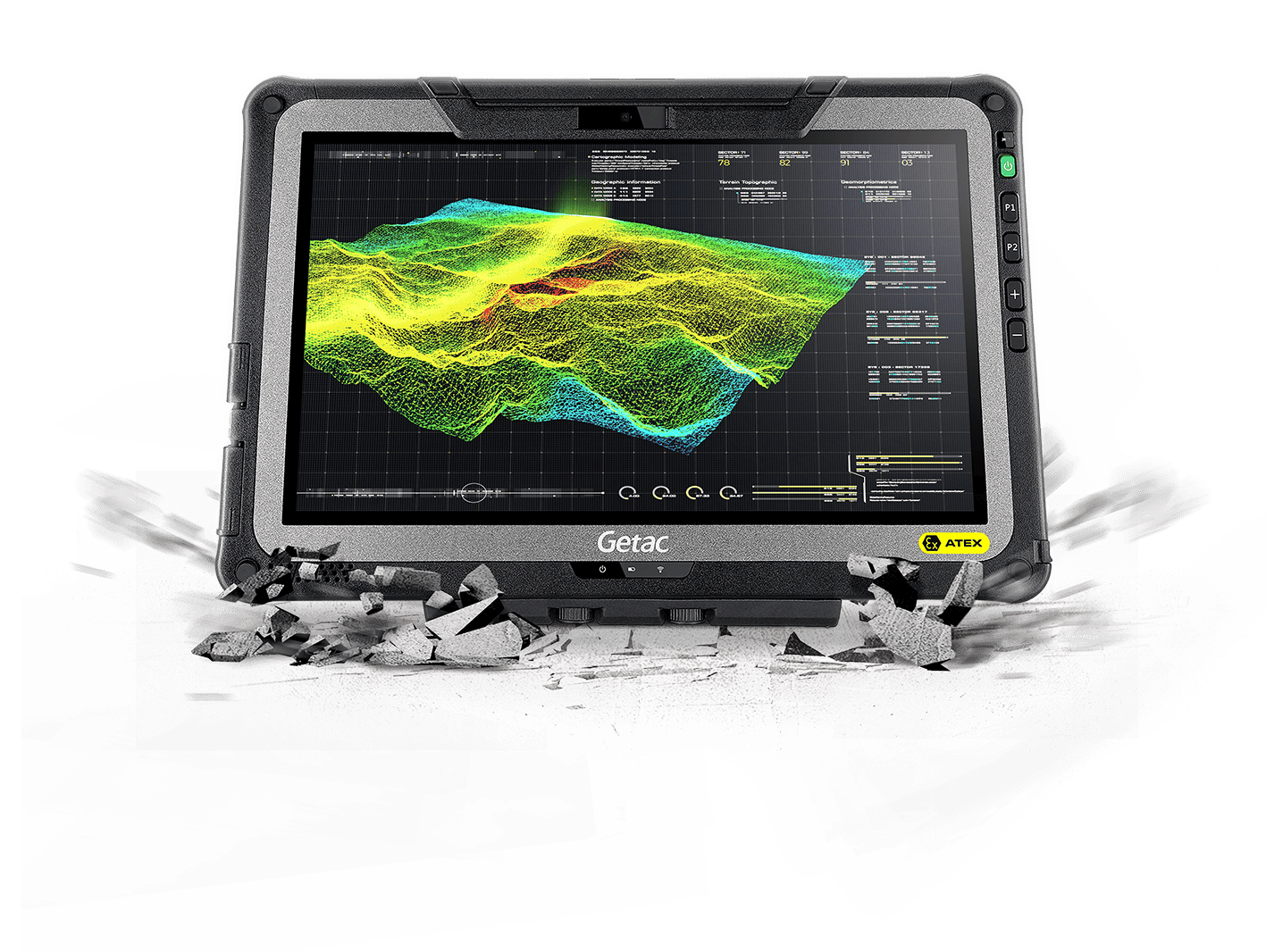 GETAC Intrinsically Safe Tablets ATEX IECEX
F110-EX - Intrinsically Safe Tablet
The Getac F110-EX ATEX-certified fully rugged tablet brings powerful computing capabilities to Atex Zone 2/22 hazardous environments.
The new F110-EX delivers more power, enhanced data storage, improved battery capability, and faster connectivity, minimizing your workday's wait time, lag time, and downtime.
The display utilizes LumiBond technology to achieve better contrast and more crisp colours.
ZX70-EX - Intrinsically Safe Tablet - Android
The Getac ZX70-EX ATEX and IECEx certified fully rugged tablet is easy to hold in one hand, making it the ideal solution when looking for ergonomic design.
This explosion-proof Android tablet is Certified for hazardous locations, the ZX70-EX fully rugged tablet offers ATEX and IECEx Zone 2/22 certification for use in potentially explosive atmospheres.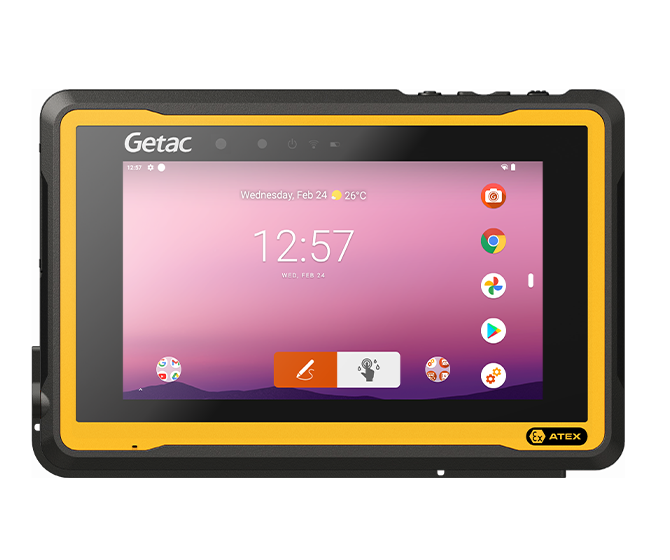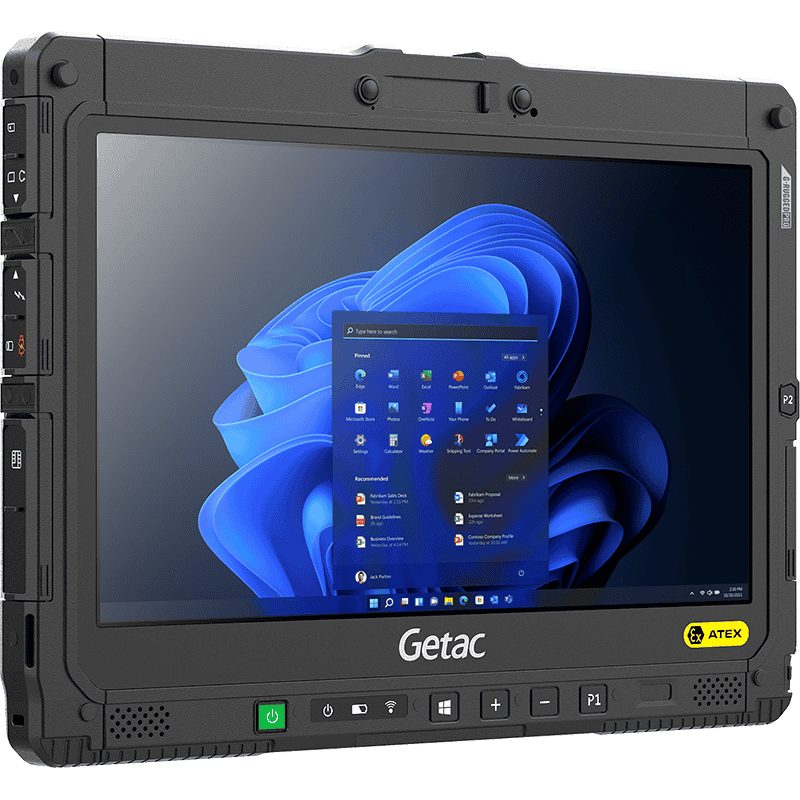 K120-EX  - Intrinsically Safe Tablet
The K120-EX tablet delivers more power, more connectivity, and more convenience than ever before, in a fully rugged form factor that meets the latest military-grade specifications.
Superlative performance. With the latest-generation Intel Core Processor, the K120-EX can carry out multiple tasks at once without slowing or overheating, even computationally intensive tasks such as real-time data collection, while its Intel® Iris® Xe Graphics lets you see more with less battery drain.
Touch input can be done using whatever is most convenient, whether pen, finger, glove, or digitizer (optional), while its backlit buttons (and optional backlit keyboard) mean fewer input errors, even in the dark.
T800-EX - Intrinsically safe tablets
The Getac T800-EX fully rugged tablet is always there when you need it. Its 8.1" screen is just the right size to get things done and its thin, ergonomic design allows you to hold it comfortably in one hand.
Security redefined. Experience an industry-leading suite of security features, including multi-factor authentication, to protect against malicious threats and intrusions.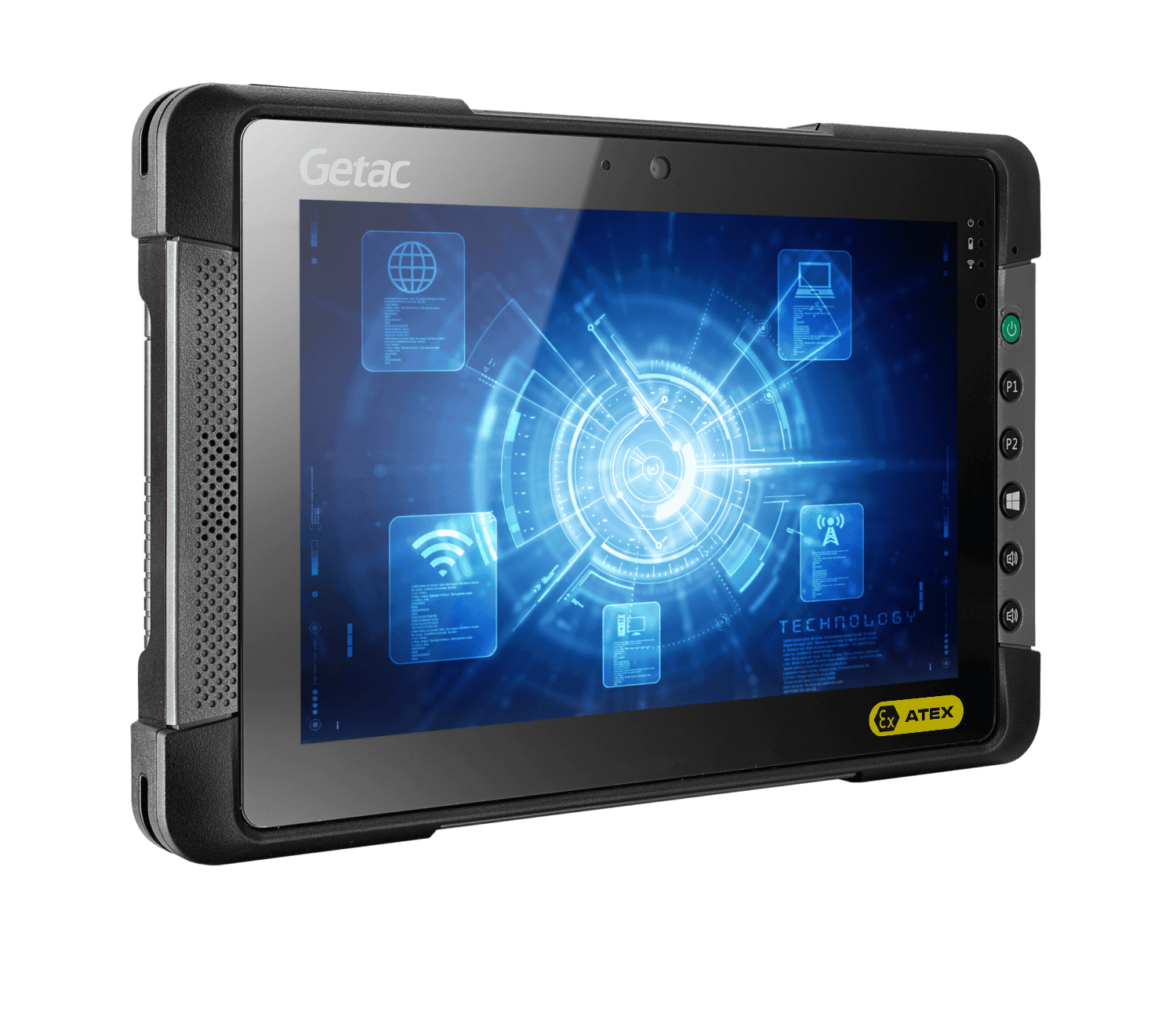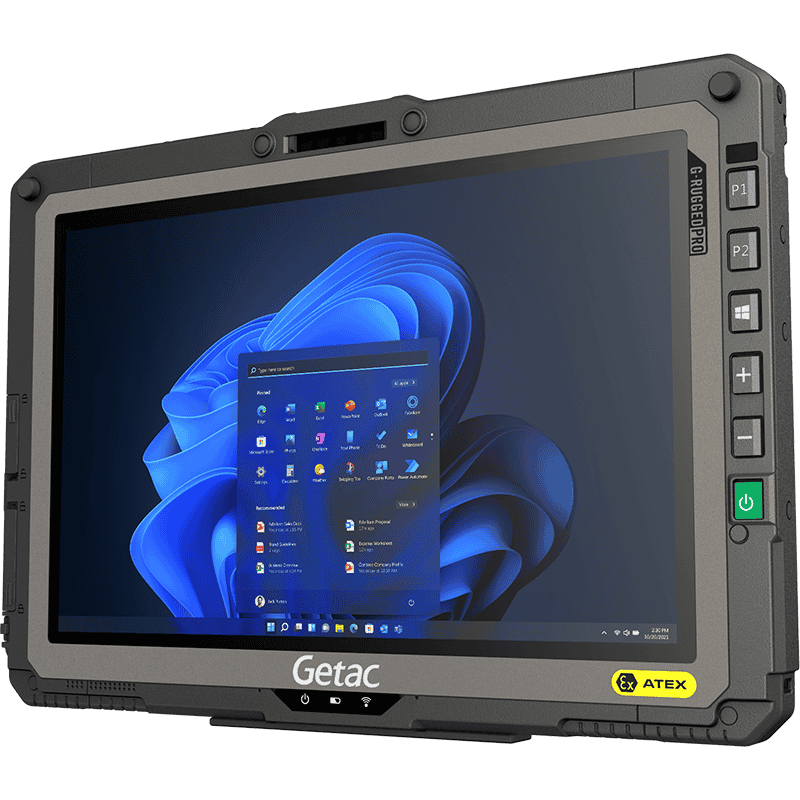 UX10-EX - Intrinsically Safe Tablets
A versatile and portable explosion proof ( ATEX and IECEx certified ) tablet ready to deliver digital transformation in potentially explosive environments where rugged performance is required.
The UX10-EX seamlessly supports digital transformation, offering digital connectivity through BT, Wi Fi, and optional 4G LTE.
WHAT ARE INTRINSICALLY SAFE DEVICES?
Intrinsically safe devices are those that have been thoroughly tested and proven to work safely in environments with explosive atmospheres. These devices are given ATEX or IECEX certification.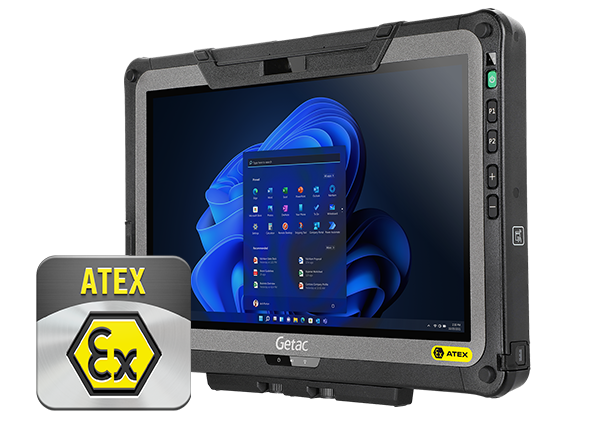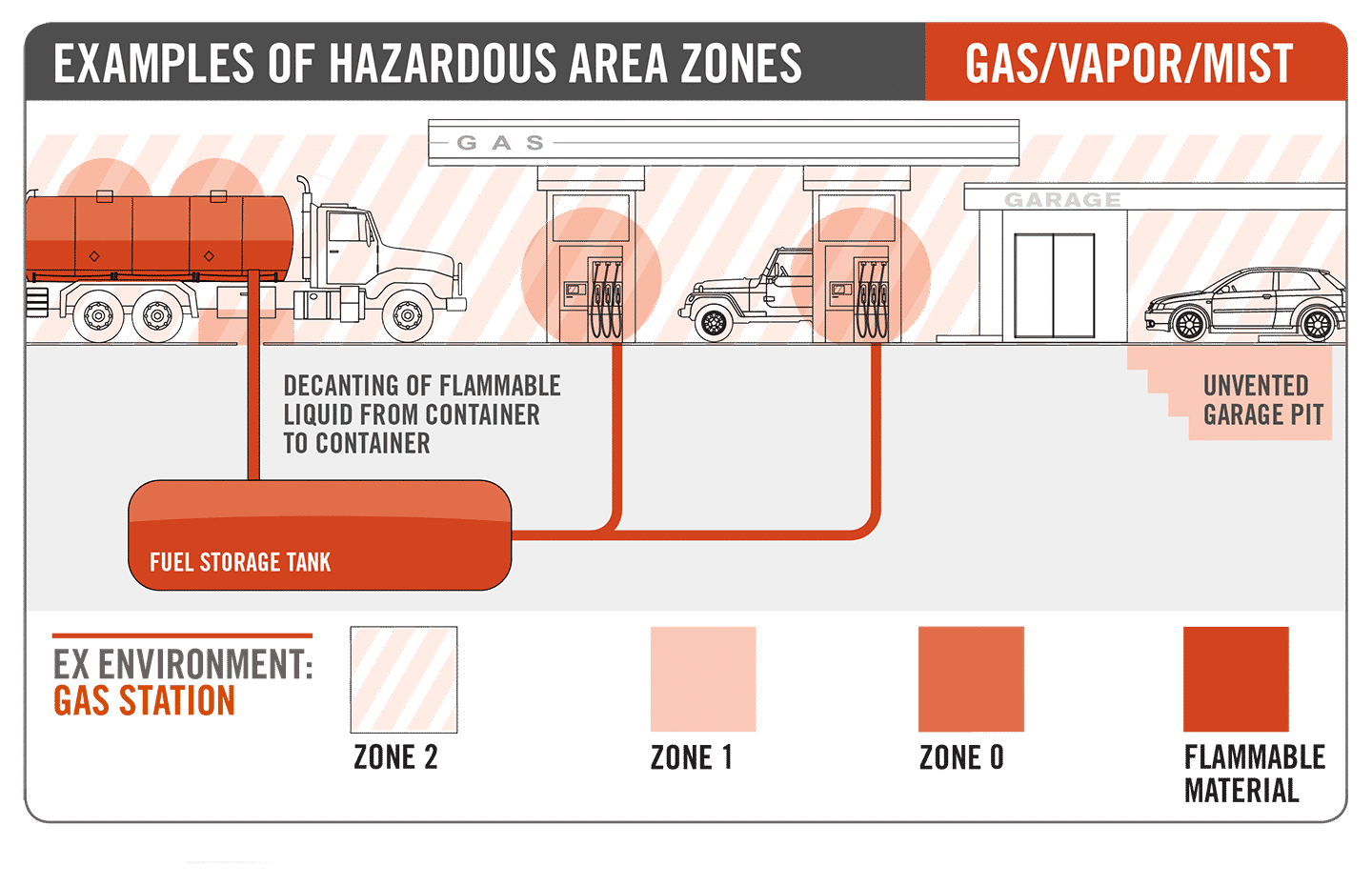 Zone 0 – Explosive mixtures are present continuously. Category 1 equipment required.
Zone 1 – Explosive mixtures are present intermittently. Category 2 or 1 equipment required.
Zone 2 – Explosive mixtures are present abnormally or infrequently. Category 3, 2, or 1 equipment required.