Smart Meter Reading and Installation, On-site Safety, Utility Asset Management, Workforce Management for Utilities, Mobile GIS, Surveying and Mapping
Why do utilities professionals choose Getac?

Excellent Low TCO
Getac computers deliver excellent total cost of ownership (TCO). Our rugged and durable products work as hard as you do, with extensive product lifecycles that increase productivity across the workforce and ensure minimal disruption through unforeseen IT failure.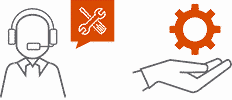 Comprehensive Customer Support
Getac customers benefit from comprehensive engineering services and customer support. Our services range from joint development of docking solutions, kitting to save customers time, imaging of individual customers' software and after-sales support.

Fully Integrated Eco-Solution
We work closely with our partners to deliver a fully integrated eco-solution that minimises installation times. This includes excellent hardware, mounting kits, mobile power supplies, security and connectivity software, for complete peace of mind.

Industry Leading Warranty
Customers choose Getac because of our unrivalled commitment to customer satisfaction. We are so confident in our rugged computing technology that we offer an industry leading three-year bumper-to-bumper warranty, including accidental damage cover as standard.

Product Longevity
Customers choose Getac because of our unrivaled commitment to customer satisfaction. We are so confident in our rugged computing technology that we offer an industry leading three-year return to base warranty, including bumper-to-bumper accidental damage cover as standard.

Years of Rugged Innovation
Getac has more than 30 years of rugged innovation, with USD 987M sales revenue in 2020. A key subsidiary of MiTac-Synnex group, Getac provides a full range of cost-effective commercial off-the-shelf (COTS) solutions for utility companies.
Success Stories
We are happy to have Getac with us. It has provided us a sense of reliability for our daily routine job."
Zoltán Simon, IT Manager, EDF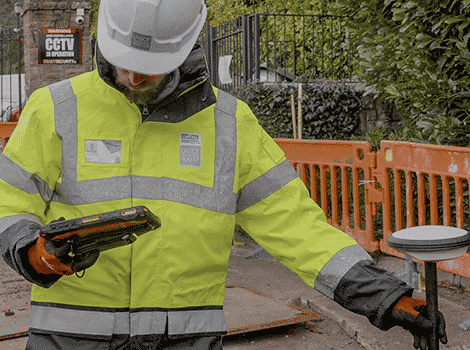 Leica Geosystems
Leica Geosystems trusts Getac's ZX70 Tablet to power their new Zeno GGO4 Plus Solution. It brings comprehensive geospatial data collection capabilities to its customers in all terrains like Coffey Group in Ireland or the Water Industry Association in Germany.
"The Getac ZX70 is extremely durable and reliable, but the powerful Android operating system and flexible connectivity make it the perfect partner to our solution. The fully rugged ZX70 is designed for use outdoors and can withstand the rigors of the toughest working environments. In the unlikely event that the device is damaged, Getac's Bumper 2 Bumper service covers accidental damage, and will deliver a replacement to the customer as soon as possible. This service helps our customers plan for the future with confidence, knowing that work will not be delayed by accidental damage to equipment."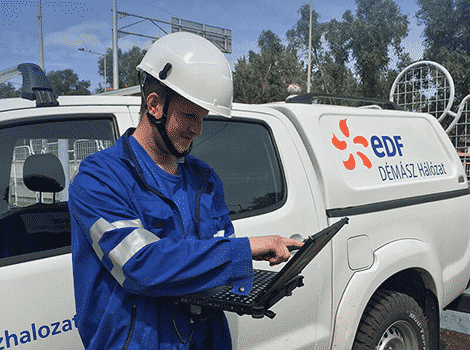 EDF
EDF Hungary maintenance teams use the Getac V110 to carry out field tasks in all types of extreme weather and rough handling conditions.
The rugged construction, backlighting keyboard, thin weight and SIM/GSM slot enable tasks to be performed efficiently and precisely whilst on-the-go. Using the V110, workers are able to check on data, complete daily tasks, communicate with head office and upload reports for real-time tracking, enhancing work capacity and competitive performance across the field team.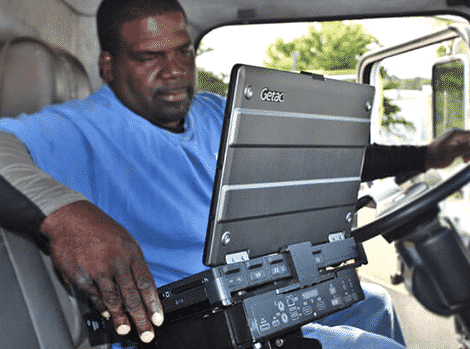 Alabama Gas Corporation
Slower response time in the field for work orders. Need to integrate with new workforce management system.
S400 semi-rugged notebook computers equipped with Gobi (3G) and GPS. In the service vehicles, Alagasco pairs the S400 with a wireless mouse, external antennas, Itron handhelds, and Gamber-Johnson docking stations. They also load the notebooks with PragmaCAD, Outlook, and ESRI software to help field technicians complete their work orders. Alabama Gas now have faster response time in the field and are fully integrated with workforce management software for higher operation efficiency.
Need a quote? Let's talk!