ROBUST EMS SOLUTIONS
Resilient Technology for Emergency Medical Response Teams
We recognize that modern Emergency Medical Services (EMS) crews rely on digital technology to help them respond faster, deliver skilled patient care, and ultimately, save lives. We pride ourselves on delivering proven mobile computing devices that are as reliable as the first responders who depend on them.
STRENGTH IN EVERY RESPONSE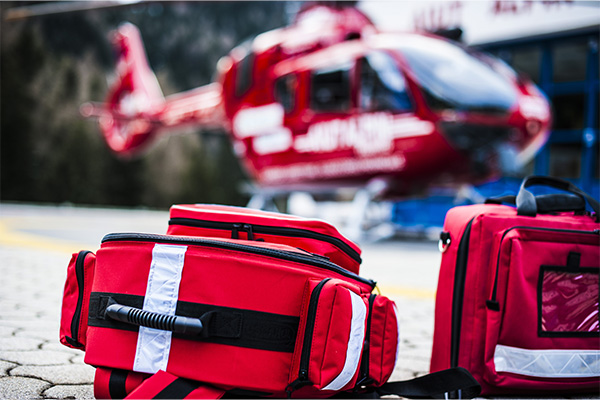 Connected for Fast & Informed Response
We understand the unpredictable and challenging environments that EMS crews operate in. Where minutes, even seconds can make a difference. Our rugged computing solutions integrate with leading emergency response mobilisation software platforms, with connectivity options to help your team to coordinate efforts and access the information in real-time when it matters the most.
Built to Improve Patient Outcomes
Our devices are engineered to be rugged from the ground up. They are independently tested and certified to ensure your emergency crews have devices which are resistant to shocks, drops, water, dirt and more. They can also be cleaned and sanitised, maintaining full functionality, so you can focus on patient care.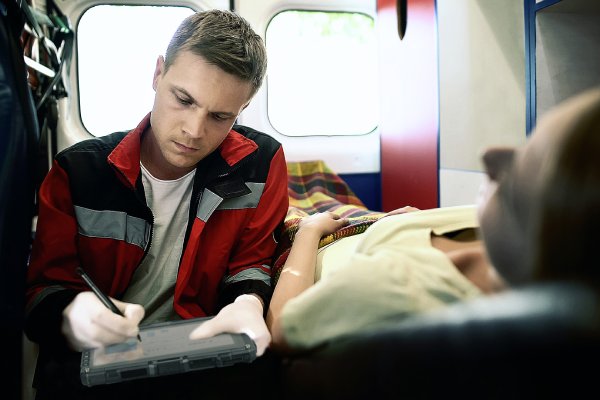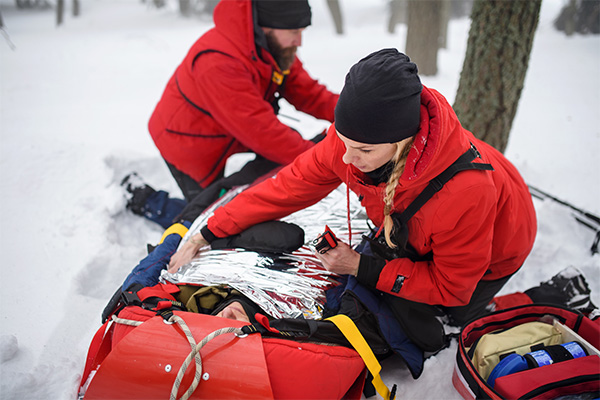 Minimize Device Downtime
We value your trust in us and work to ensure you get the most out of your investment. With Getac, you can have a fixed budget even in the case of an accident. Our industry-leading warranty covers accidental damage and offers replacement if a unit cannot be repaired.
GETAC EMS SOLUTIONS
In every industry we support, we are passionate about ensuring uptime across mobile workforces. In emergency situations our rugged and complete solutions enhance operational efficiency, maintain connectivity, and improve patient outcomes.
Whether you are receiving incident information, accessing patient records, or completing the hospital handover process, Getac offer a comprehensive range of rugged devices to assist you when lives are depending on it.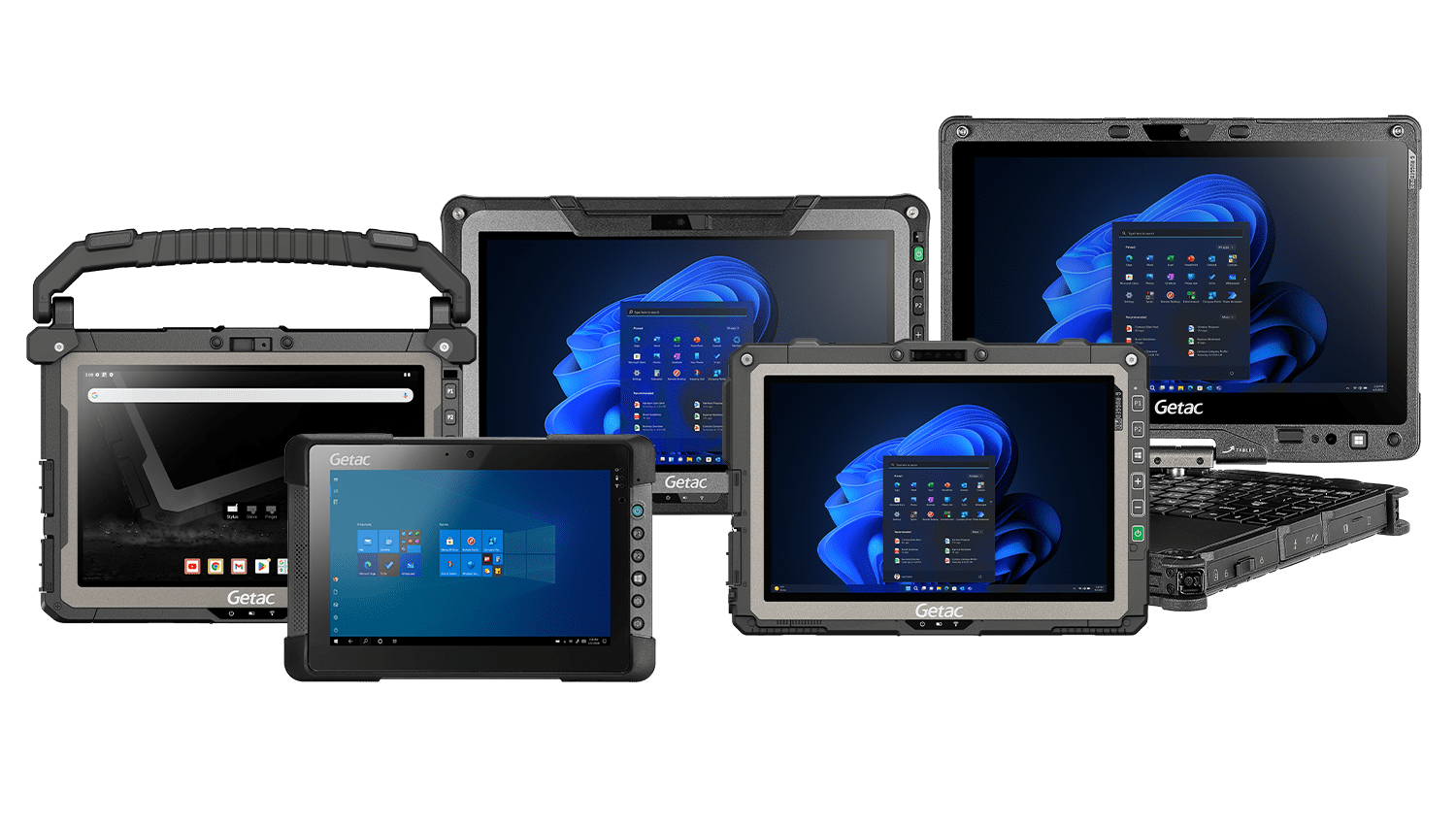 SOLUTION FEATURES
Getac together with strategic partners work together to deliver robust and reliable demountable mobile computing solutions ideally suited to emergency medical response and effective patient care.
YOUR HEALTH, OUR PRIORITY:

GETAC SUPPORTS INFECTION PREVENTION

Designed with Infection Prevention in mind, the UX10-IP is available with sealed buttons and a rubber hand strap, to permit frequent cleaning and decontamination, supporting infection prevention for emergency medical professionals and patients.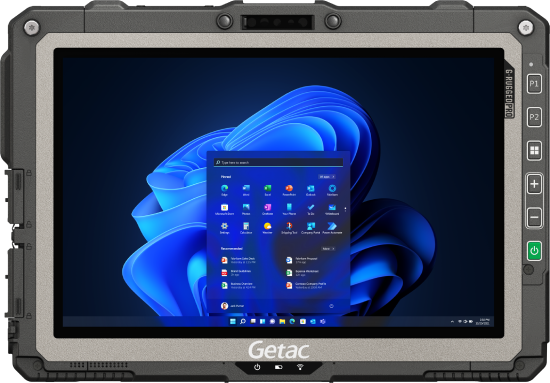 TRULY MOBILE & FLEXIBLE
Our devices are both rugged and demountable, securely docked during transit for safety, but allowing the user to quickly remove the device from the vehicle when required. Flexible mounting options help to meet your individual requirements and further accessories permit extended portability.

FULL PRODUCT PORTFOLIO
Whether you require a Mobile Data Terminal (MDT) in-cab, or an ePCR device for critical patient care and data sharing, our range of solutions help medical professionals access the information they need where they need it.

ENHANCED CONNECTIVITY
Enhanced connectivity ensures access to patient records and core systems in real-time. Data can be collected and transmitted to our devices through a range of communications technologies such as 4G/5G, Wi-Fi 6, RFID and Bluetooth.

GREAT PRODUCT LONGEVITY
We deliver innovative rugged devices with product development stability at its core. Our fully rugged solutions deliver excellent total cost of ownership (TCO) and return on investment (ROI), with one of the lowest average failure rates in the industry.

FIT FOR PURPOSE
Our solutions are ideally suited to enhancing your operational performance and effectiveness of patient care. Our touchscreen displays are responsive with a gloved hand at the roadside, delivering the optimal balance between weight and performance.

FULLY INTEGRATED ECOSYSTEM
With our world class network of partners, we deliver fully integrated solutions that include hardware, software, and a range of accessories, for you to create your ideal total solution.
SEE HOW EMERGENCY MEDICAL SERVICE TEAMS ARE SUCCEEDING WITH GETAC RUGGED SOLUTIONS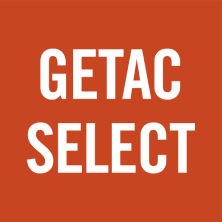 What "Getac Select Solutions?"
As a leader in providing rugged mobile solutions in the industry, we listen to customers and want to take our Customer Experiences to the next level. We understand the challenges in your daily business and the frustrations you may have while selecting suitable solutions to achieve your business objectives or solving these challenges. To further separate Getac from the competition, Getac now offers a comprehensive Industry solutions program, called "Getac Select Solutions". With our years of industry knowledge and experience, and combined with our successful deployments to our customers globally, "Getac Select Solutions" shortlists the most appropriate solution options for you to choose from.
PROFESSIONAL SERVICE AND SUPPORT

Service
Main Unit Warranty Extension
Battery Warranty Extension
Keep your SSD / HDD Warranty
Getac Office Dock Warranty
3rd Party Vehicle Dock Warranty

Support
Self-maintainer
Drivers & Manuals
Product Registration
FAQ & Help
Online Support
Getac Diagnostic Assistant
Getac System Recovery
Warranty Check
Need a quote? Let's talk!