If you are in operations or IT, there is an excellent chance that you are already familiar with the abbreviation "TCO." For the uninitiated, TCO stands for Total Cost of Ownership. It is the measurement that we use to assess the value of hardware and software through direct and indirect costs.
Sometimes also known as a "life cycle cost analysis," most people have a few common factors that they consider when calculating TCO; these include upfront payments, cost of installation, cost of future upgrades, accessories, and so on. However, there are a few other factors that people often forget because they are usually less tangible. Here are some things that you might not be thinking about when calculating TCO for new tech.
Cost of Maintenance and Refurbishment
With any equipment — particularly tech — maintenance will inevitably be required. When you are looking into new hardware, consider maintenance costs. This is not just "how much maintenance will be required?" It's the actual cost of that maintenance. Thus, two questions to ask are:
Is device care readily available and affordable?
When users need to replace certain parts, will they be hard to find and/or expensive? 
The latter is crucial. Think of it using an auto-based analogy. Buying that two-decade-old imported luxury car seems like a cheap way to get a fancy model — but as soon as you face the first round of repairs, you discover just how much it costs to ship in a replacement part from the other side of the world. The same principle applies when you consider maintenance and repairs in analyzing TCO.
Software
You may have considered software in terms of integration and compatibility, but it should also be a part of your TCO analysis. This means looking for "hidden" costs; that is to say, not intentionally hidden fees, but those that may not easily be apparent. For example, is all the necessary software included in the quoted cost for your organization? Will you have to pay to upgrade for certain key features or scale it to the level you need? You should also consider any software subscriptions required for the devices to function at total capacity.
Customer Support
IT downtime costs businesses an estimated $1.55 million per year. Yes, the ideal solution would be never to have tech issues, but in the real world, tech issues are inevitable. And since the longer you experience downtime, the more money you are losing, capable and responsive customer support is essential. In other words, you cannot afford to adopt a wide-scale solution that does not come with good tech support.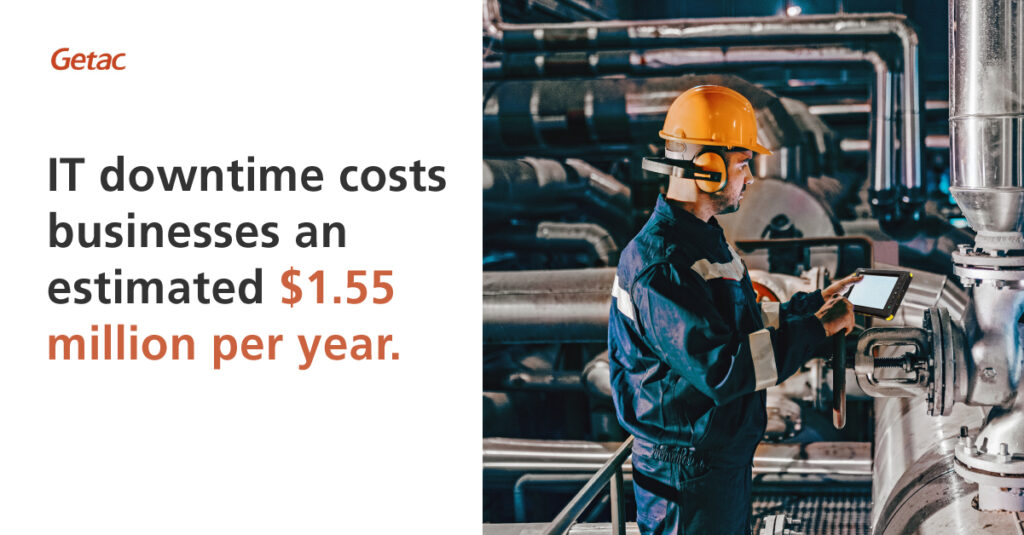 Useability and Adoptability
As mentioned, installation costs are typically at the forefront of the TCO conversation when onboarding new systems. Other things that you may commonly consider are the time it takes to physically switch out old hardware for new, the time it takes to make necessary software downloads, and the logistics behind getting everything up and running.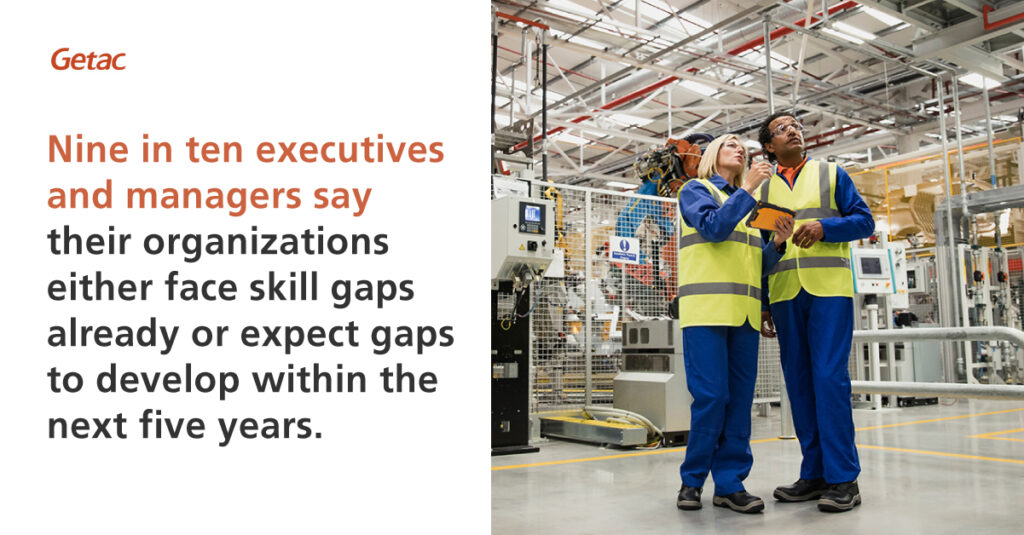 However, another aspect of new tech adoption that many forget about is user experience. This again begs two main questions:
Is the new technology — both hardware and software — easy to learn, and will there be a dip in productivity as employees get used to new devices?
Will this new technology require a lot of extra training, and is it included in the price?
Skill gaps can be costly, and they are expected to grow. As technology evolves, upgrading is not something you can ignore unless you want to risk your organization being left behind. Retraining or reskilling the workforce becomes a requirement, and management should consider this in the TCO assessment. If the potential exists to opt for a solution that is simple to use, it could save you a lot of time and money on reskilling in the long run.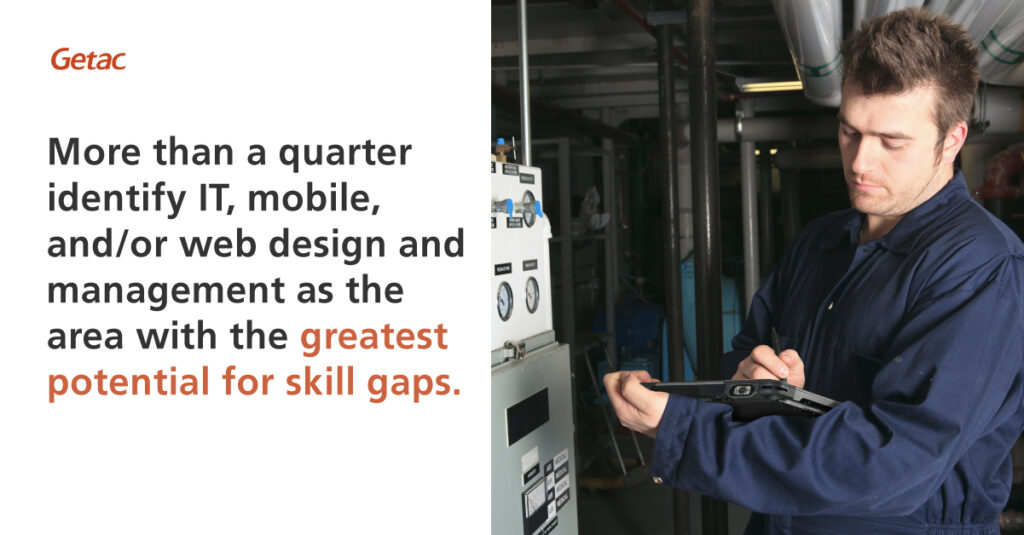 Life Expectancy
The expected lifespan of tech is a primary consideration of most managers when estimating TCO. And technology has evolved into a competitive landscape, which means there are often many similar options available. In these situations, it can be tempting to fall back on "a laptop is a laptop" and opt for something mid-range in terms of cost.
However, this is a situation where thinking more long-term could pay off. For example, rugged tech provides a much smaller chance of failure and has a much longer estimated lifespan than non-rugged systems. So, where something may cost you more upfront, the long-term cost savings will more than make up for it. In one survey, 91% of rugged tech users reported that they had seen a reduction in long-term costs.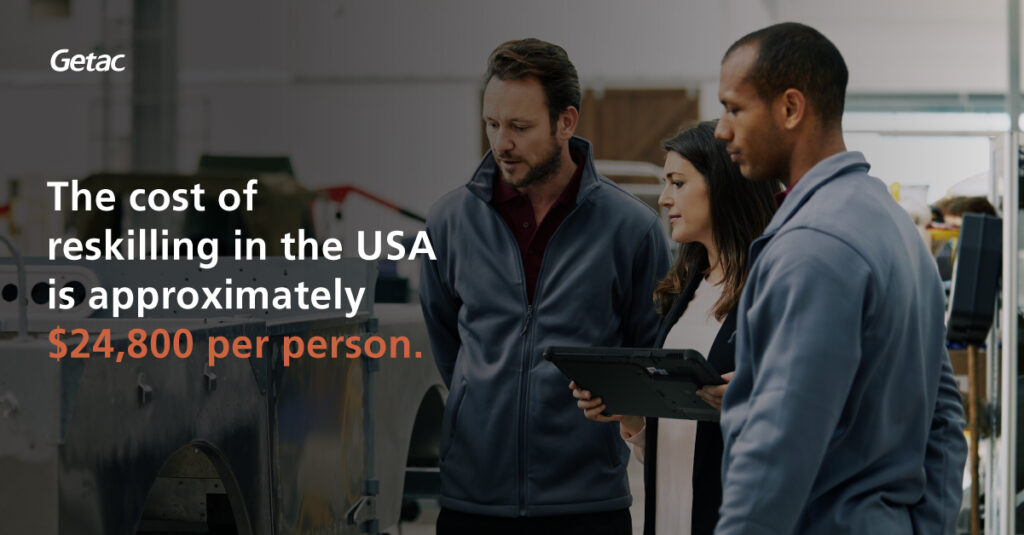 Rugged By Design
Getac solutions are built from the ground up to thrive in extreme working environments and easily withstand drops up to six feet. With industry-leading service, we work with our customers to resolve operational challenges at every level. We are so confident in our products that we have extended warranty options and accidental damage cover as standard. Contact us to see how we can get started on a solution for you today.