Oil & Gas
Primagaz SHV Energy Group uses Getac's fully rugged tablets to enhance their gas distribution services
Approximate reduction in failure rate, from 10% to about 2% annually
Fully compliant with ATEX safety regulations
Simple tracking of bulk and cylinder gas distribution
Background
To meet their need for advanced mobility, functionality and safety, Primagaz SHV Energy Group has selected Getac's fully rugged tablets for their widely dispersed team of delivery drivers.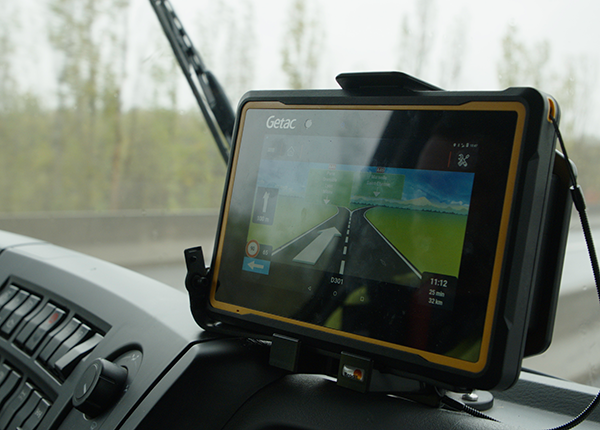 Challenge
As well as complying with stringent safety regulations, Primagaz needs mobile technology that can handle the demands of a far-reaching and complex delivery network.
With their commitment to supplying gas products to wherever their customers need it, Primagaz relies on powerful technology that can go the distance.Delivery drivers serve a wide variety of locations such as family homes, industrial sites and farms located in remote areas. Their mobile devices can often be exposed to harsh weather, dusty conditions and moist environments—and accidental drops and bumps are an inevitable part of the job.Because of the hazardous nature of gas products, it's important that equipment complies with ATEX regulations, which also helps to ensure the safety of drivers and customers.Primagaz's ability to deliver on time is a fundamental aspect of their service and central to building long-term customer loyalty. To achieve this, the technical solution must offer the tools to quickly access real-time information about orders throughout a shift.In addition, Primagaz needs the flexibility to configure their tablets to meet the unique demands of their business.
Solution
With a six-year working relationship built on trust, Primagaz has once again chosen Getac for their ATEX-certified IT equipment.
To create a solution that meets their specific needs. Primagaz combines Grizzli software and Getac's ZX70 ATEX tablets.Grizzli is a service company that develops onboard tour management software for petroleum product suppliers and has been involved in the transportation of hazardous materials for more than 20 years.Because the Getac ZX70 is powered by the Android 9.0 operating system, it has the capability to leverage the full functionality of this specialised application and provide a seamless user experience.Thanks to its rugged design, the ZX70 is ideally suited to fieldwork and can withstand rain, vibrations, dust, accidental drops and more.Through GPS + 4G LTE connectivity, it can keep drivers in constant contact and be configured to meet the requirements of a gas delivery service.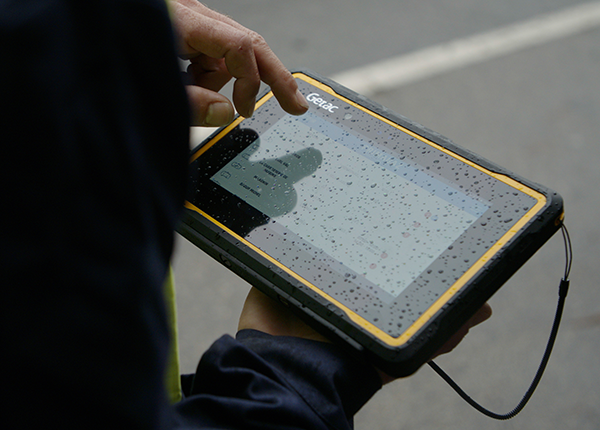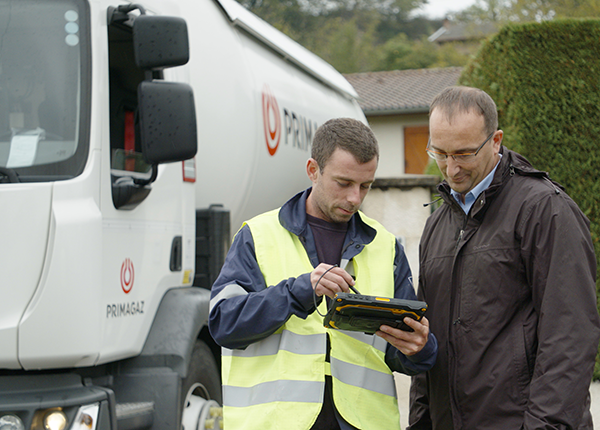 Benefits
The solution provides Primagaz with the functionality and mobility to maintain on-time deliveries and build stronger customer relationships.y
Through compact design and outstanding performance, the Getac ZX70 is small enough to hold in one hand yet big enough to provide drivers with all the information they need to keep their delivery schedules on track.The 7" sunlight-readable display offers multiple touch options, including glove or pen, which helps drivers to easily capture signatures and make notes on maps or drawings, without interrupting their delivery.The three-year bumper-to-bumper warranty helps reduce IT costs by covering accidental damage.Through flexible configuration options, Getac's ZX70 tablet enables Primagaz to add an RFID reader that helps to accurately identify customers' tanks and reduce delivery errors.Importantly, the Getac ZX70 is fully compliant with ATEX regulations, making it safe for Primagaz to use in potentially hazardous environments.The failure rate has also decreased to about 2% per year, compared with 10% on the previous platform.
Getac products meet our expectations in terms of screen readability and compliance with ATEX regulations. The screen is very pleasant, and Android allows new functionalities while facilitating the speed of execution of operations which is appreciable. Getac solutions also have a high-quality finish with a robustness that seems to be fool proof.
Pierre-Antoine Barré
AMOA Supply Chain Project Manager, Primagaz

Founded in 1938, Primagaz is a long-standing French player in the distribution of propane and butane and was the first group to obtain authorisation to distribute in the 27,000 municipalities not served by natural gas. Since 1999 Primagaz has been the French subsidiary of the Dutch family group SHV Energy, the world's leading LPG distributor with 30 million customers and 14,000 employees in Europe, Asia and Latin America. In 2017 the company was the first to offer CNG on the motorway network and in 2018 introduced the renewable biopropane fuel, Primagaz Next.
Explore the solutions which are helping Primagaz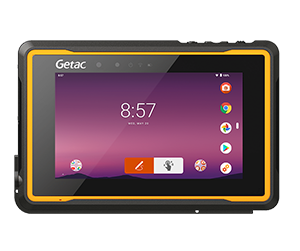 ZX70-EX Fully Rugged Tablet
The Getac ZX70-EX ATEX and IECEx certified fully rugged tablet is easy to hold in one hand, making it the ideal solution for improved mobile productivity.
Have any questions? Talk to us.