Is your organization in the market for a rugged tablet or laptop with the sturdiest construction and extreme tolerances available? An ultra-rugged model would seem indicated.
However, do not confine your search to mobile devices that vendors designate as ultra-rugged. There may be mobile devices designated fully rugged out there that are just as rugged or even better and could offer a better value.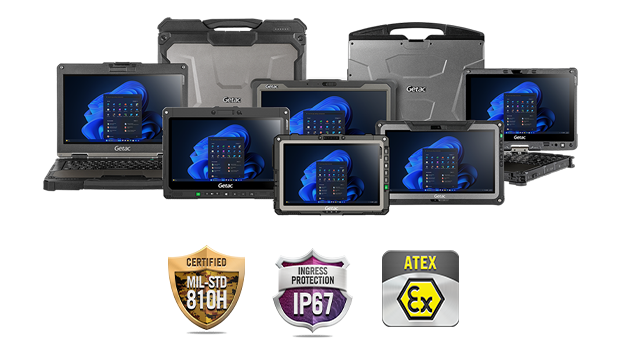 What Are Ultra-Rugged Devices?
Ultra-rugged devices will generally have the same certified tolerances and performance capabilities as fully-rugged devices (i.e., everything mentioned in the previous section), but typically they'll also have more.
Ultra-rugged devices may be MIL-STD-461G rated for electromagnetic interference protection and insulation, as is often required in military applications and in the presence of aircraft. They often have ATEX/IECEx (such as ANSI C1D2) or an equivalent rating for intrinsic safety in explosive atmospheres, and they may also feature tolerances to salt fog.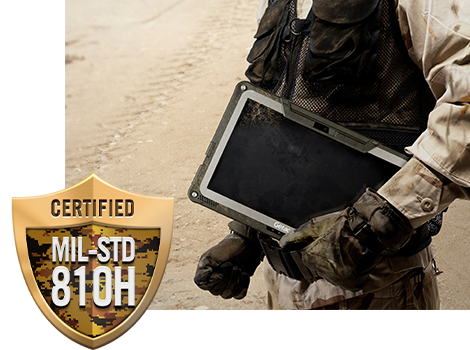 What Are Fully-Rugged Devices?
Fully-rugged tablets or laptops are built for extreme performance and to withstand harsh conditions and are more durable than semi-rugged or business rugged models. They will be MIL-STD-810H (formerly MIL-STD-810G) rated for a diverse variety of stresses, extreme temperatures, and harsh environments.
They will be dust and water-resistant with an IP66 rating or higher. They will sport a long battery life. They will tolerate a drop from a height in the four-to-six-foot range while powered. And they will tolerate heavy vibration without impacting device operation.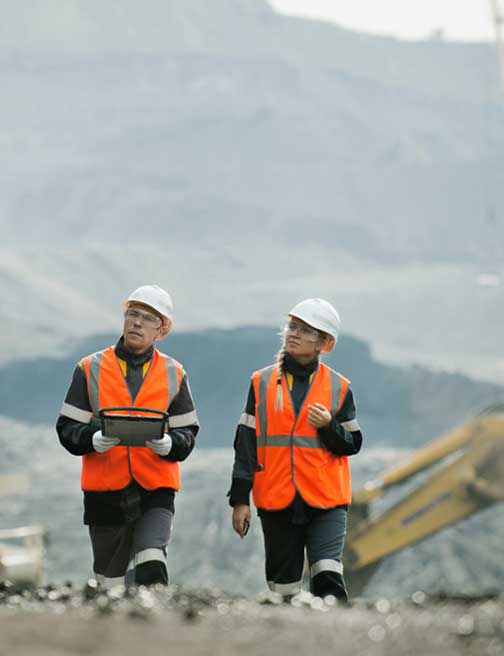 Does Getac Sell Ultra-Rugged?
Getac has numerous rugged models available, both tablets and notebooks, that offer everything you've just read, either as standard or optional.
However, Getac designates such solutions as fully-rugged, not ultra-rugged. There are two primary reasons why we do things this way. First, as previously stated, ultra-rugged has no formal definition. It's marketing, in other words, and Getac makes solutions according to customer needs, not marketing categories.
Second, while there are clear benefits to the MIL-STD-461G and intrinsic safety ratings that often come with an ultra-rugged model, an ultra-rugged device will not necessarily offer more durability/protection or greater tolerances of the stresses that come from impact, drop, vibration, dust, and temperature extremes than a fully-rugged device would. Nor will it necessarily be equipped with more computing power or a better screen. Therefore, Getac does not see ultra-rugged as entirely useful as a device category.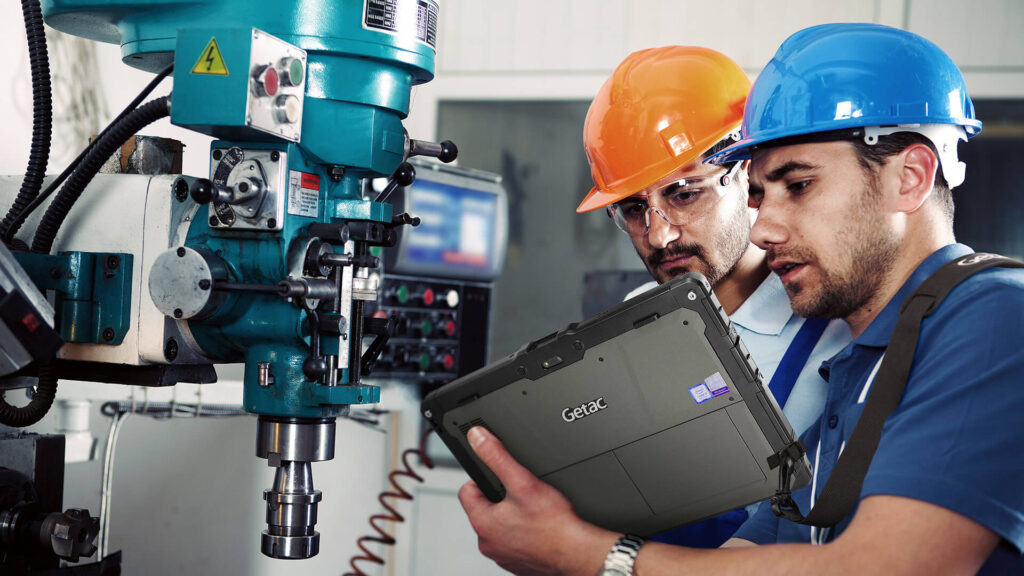 And there's another reason for buyers to be skeptical when it comes to ultra-rugged mobile devices. If you're a vendor, designating a device ultra-rugged instead of fully-rugged is a good way to increase the pricing on that particular model, and to get it seen by industries and customers who are seeking (and presumably can afford) the best.
When doing an online search, Getac suggests keying in terms more specific to the needs of your business or industry, such as "ATEX laptop" or "salt fog tablet" or "high-capacity battery" or "barcode reader." Also include the name of the industry you're in. Those are often the capabilities and compatibilities that are most crucial to finding what you really need.
Getac's Fully-Rugged Solutions
Our fully-rugged solutions, whether laptop or tablet (Windows or Android), are built for extreme environments, extreme stresses, and extreme workloads. But they're not just rugged, they're also designed to be sleek and compact so that mobility and easy access in tight spaces are not sacrificed. And they're designed and built to meet customer needs, with the features, capabilities, integration, services, shipping, and support they and their industries call for.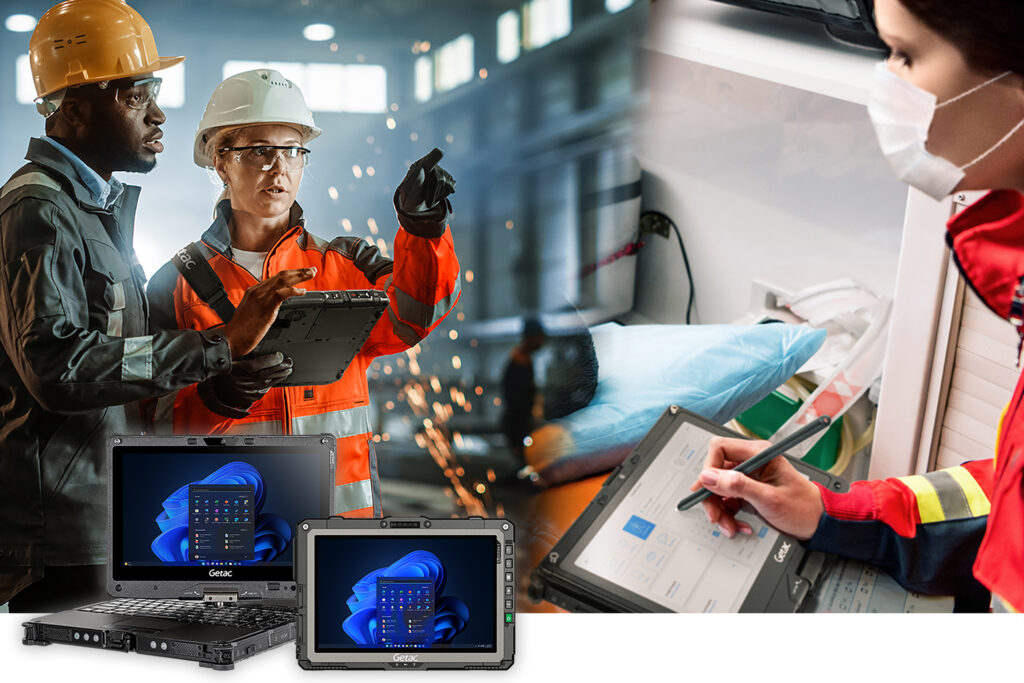 If you have questions about Getac's fully-rugged solutions, you can contact us here
FAQ
What Are Rugged Devices?
The term "rugged" has no formal and/or specific definition authored by an ISO or IEEE type of authority. Therefore neither do terms like fully-rugged or ultra-rugged. However, there are some agreed-upon conditions amongst professionals regarding rugged devices.
Rugged Devices Are Durable
A rugged mobile device will probably have some or all of its vital components more protected and/or sealed than a typical consumer-grade or business-grade device would offer. It will also probably be more tolerant of impact or drop and probably be waterproof while offering other environmental tolerance features.
Rugged Devices Are Reliable
Rugged devices may offer a stable power supply through hot-swappable batteries, high-capacity batteries, or both.
They may offer superior internal computing hardware than a consumer or business device of the same generation would offer (since rugged are designed for a longer usage life and heavy mobile computing load).
They may also offer a brighter screen designed for use under direct sunlight.
Rugged Devices Are Versatile
Rugged devices may be designed to be mounted in a vehicle stand or office dock. They also may sport industry-oriented features, such as hardware-based barcode scanners with integrated IR sensors, or various connectors for industry and/or legacy technology, such as a vehicle antenna
Rugged Devices Are More Secure
Finally, consumer-grade devices may offer standard multifactor authentication options like facial recognition, fingerprint sensor, or anti-theft protection. Still, rugged devices typically provide additional security measures, such as RFID or smart card authentication, a user-removable hard drive, or enterprise network-based device monitoring.