TRANSPORTATION & LOGISTICS
Getac F110 and T800 tablets boost efficiency of Spinelli's port operations in Italy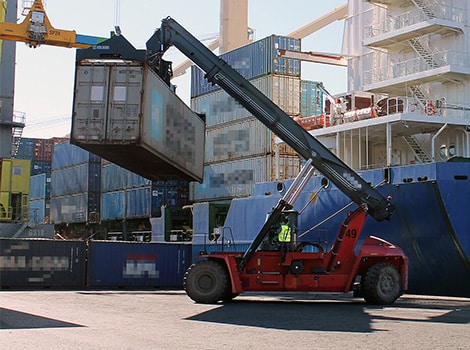 Rated for extreme weather and saltwater
Robust connection even with physical obstructions
Easy integration with third-party software
Background
Getac F110 and T800 tablets have enabled Spinelli to enhance efficiency of its port operations through the smooth integration of a new IT system. Genoa-based Spinelli Group is Italy's leading provider of port and intermodal transport logistics. For over 50 years, the group in the marine and ports industry has offered a wide range of logistics services, from port terminal to intermodal transport, truck transportation, warehousing and storage, as well as container sales and repairs.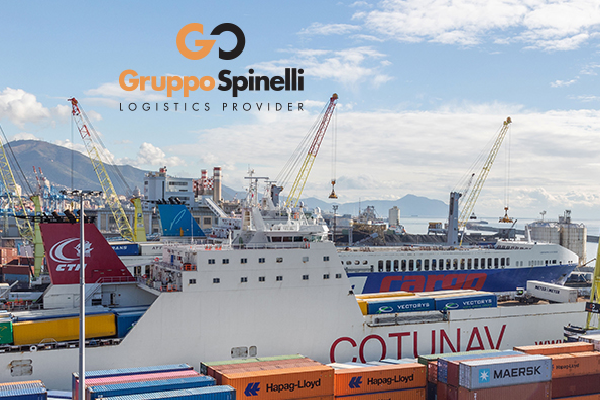 Challenge
Saltwater container ports must withstand the elements, and Italian port-operator Spinelli needed a fully-rugged tablet that could take a beating without sacrificing technical capability.
The Genoa based Spinelli Group is the leading Italian provider of port and intermodal transport logistics solutions; it needed to find a rugged and reliable solution to manage the information flow digitising process between the port terminal and Head Office. The loading and unloading of ships and container transport are fast-paced operations taking place outdoors, under difficult conditions, in all kinds of weather, and at any time of the year. Both reach stacker operators and ground handling staff needed lightweight, easy-to-operate, technologically advanced devices to send and receive in real time all the necessary information to manage the flow of both inbound and outbound data.
Solution
Spinelli selected Getac's fully-rugged F110 and T800 tablets for their extreme environmental tolerances, and reliable connectivity amidst obstructions.
After testing numerous rugged hardware solutions, the company settled for Getac's Fully Rugged F110 and T800 Tablets, which proved to be the ideal choice in terms of reliability and efficiency in a critical environment such as a port terminal, where risk factors such as wind, rain, salt, humidity, and extreme temperatures can greatly affect daily operations. Both the 8″ screen of the T800 and the 11.6″ screen of the F110 are perfectly readable in sunlight or in the rain, can be used while wearing work gloves, operate both at high and low temperatures and ensure excellent WI-FI and 4G/LTE connectivity, which is essential for data transmission in an environment where poor reception is likely due to container stacks stored inside the port area.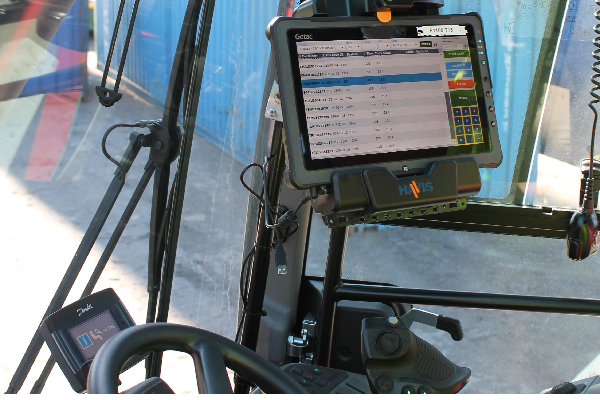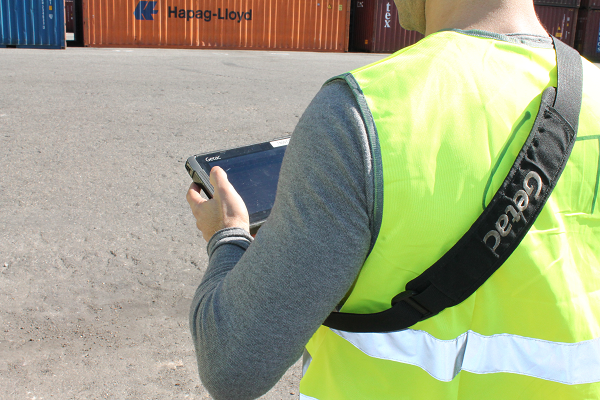 Benefits
Getac has helped Spinelli improve efficiency of its port management operations without integration headaches.
The F110 tablet installed in the reach stackers on a dock station, and the T800 provided to operators with a support belt so they can work hands-free, along with the software solution developed in-house by the Spinelli Group, have simplified and sped up data reception and transmission methods from the port area to the Group's headquarters, and vice versa. In the past, these activities were performed entirely manually with paper and pen, with the risk of incorrect copying. Digitising the data transmission process has allowed the Spinelli Group to significantly reduce the amount of time for each task, which is absolutely crucial to the efficiency of logistics and transport management in port areas.
Today's shipping companies require an efficient and highly organized port logistics platform, and thanks to innovative suppliers such as Getac, we've been able to provide increasingly efficient services for our customers. Thanks to our technology partner, Sanval of Genoa, which has continually supported us in this process of innovation, we have identified the fully-rugged F110 and T800 by Getac as the most appropriate products to support our technologies. Our operators, can manage all loading or unloading stages independently while keeping to the schedules and adhering to the correct operating methods, without fear of work interruptions due to adverse weather conditions, and actually improving the efficiency of their day-to-day tasks.
Ivo Bonomi
ICT Manager, Spinelli Group
Sanval is a Genoa-based supplier of industrial automation and network management systems, distributing electronic and electromechanical components, producing optical cabling, and design and supply of components and systems for industrial Ethernet networks and custom industrial computing solutions. It is widely recognized as a partner that can supply hard-to-source products, primarily for the process automation sectors, the marine and railway industries, telecommunications, and the military.
Explore the solutions which are helping Spinelli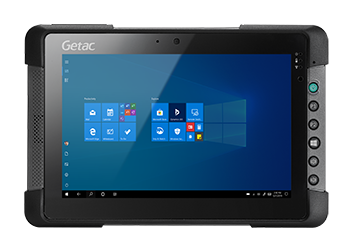 T800 Fully Rugged Tablet
The Getac T800 fully rugged tablet is always there when you need it. Its 8.1" screen is just the right size to get things done and its thin, ergonomic design allows you to hold it comfortably in one hand.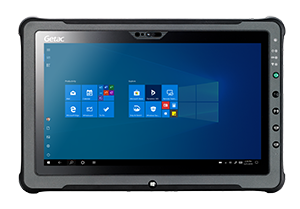 F110 Fully Rugged Tablet
Built around a large 11.6 inch widescreen display and powerful enough to run Windows 10, The F110 meets the needs of public safety, utilities and industrial manufacturing applications.
Have any questions? Talk to us.