East Midlands Ambulance Service (EMAS) has chosen Getac as one of their patient care technology providers. An investment of more than £3 million is set to enhance the electronic patient record system during the next two years and includes the purchase of Getac RX10 rugged tablets in order to help support clinical decision making, increase integration of care systems across the healthcare environment and improve the legibility of patient specific information, amongst other care benefits.
Steve Bowyer, EMAS Head of Information, Management and Technology: "We involved a staff group in the development of our business case for this project and have chosen to replace the current Toughbook laptops with a new tablet which has been chosen based on feedback relating to its weight, handling, infection prevention and control compliance and screen ease of use. The devices will also have 4G connectivity to improve data transfer."
an Jenner, Emergency Services Business Development Manager at Getac UK: "We had a clear understanding of the EMEAS' requirements and were able to provide the hardware, services, solutions and support that would meet their business and user needs. We're delighted to have been selected by EMAS ant to further grow our 3ES customer base".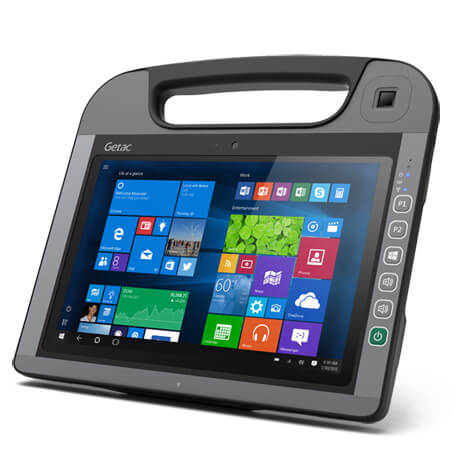 The Getac RX10 rugged tablets will enable EMAS staff to access and update patient medical records in real time, which is critical for the immediate and long term care of the patient. These new devices will replace the current Panasonic Toughbooks and are set to be in all East Midlands ambulances by September this year.