Ambulance: Critical Awareness
In the midst of an emergency, information can be the difference between life or death. Utilizing fast and powerful WiFi and 4G LTE connectivity , Getac solutions can quickly deliver life-saving data and information, including patient records and incident status reports, to those who need it.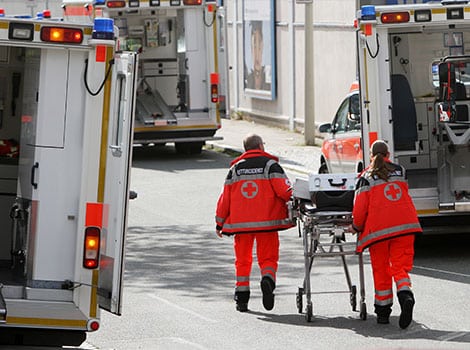 Durable and portable emergency service equipment
You have enough stress on the job, don't let your technology add to it. While you focus on patient care, Getac rugged tablets are ready for whatever situations you will find. Independently tested and certified to MIL-STD-810H, IP67, and MIL-STD-461G standard, our tablets can handle dust, vibration, shocks, water, drops, and extreme temperatures while still being thin and light. We stand behind our products and offer a standard bumper-to-bumper warranty for your peace-of-mind.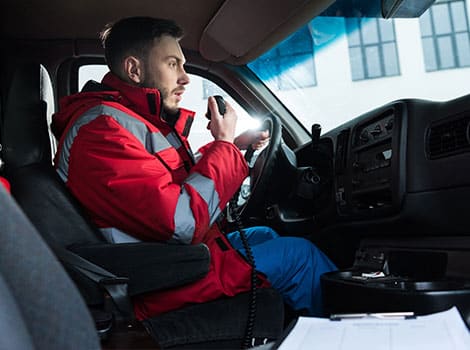 Enable EMS situational awareness, despite location
Responding to life-threatening situations requires you to be agile and adaptable and with Getac's configurable solutions, your technology is, too. Quickly remove your tablet from its vehicle mount in the ambulance and strap it to your hand for information that is within reach. Getac offers dozens of ways to configure your technology to fit your crew.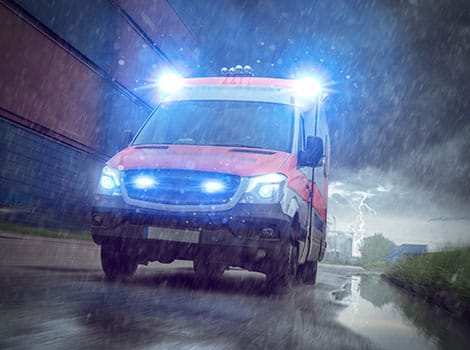 Works when first responders do, no matter the weather
First responders are on-duty in all conditions, and with our LumiBond® touchscreen, Getac devices are too. Using technology that has bonded glass with a touch panel and LCD, the tablets are easy to use in the sunshine and can handle mother nature's challenges. The touchscreen can be used with a pen or stylus, in the rain, with fingers, or with gloves. A digitiser mode allows you to capture signatures or make notes on forms.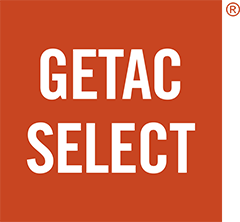 What is "Getac Select® Solutions?"
As a leader in providing rugged mobile solutions in the industry, we listen to customers and want to take our Customer Experiences to the next level. We understand the challenges in your daily business and the frustrations you may have while selecting suitable solutions to achieve your business objectives or solving these challenges. To further separate Getac from the competition, Getac now offers a comprehensive Industry solutions program, called "Getac Select® Solutions". With our years of industry knowledge and experience, and combined with our successful deployments to our customers globally, "Getac Select® Solutions" shortlists the most appropriate solution options for you to choose from.
Need a quote? Let's talk!