Workers across various industries face safety considerations around air quality, temperature, and equipment operation. Keeping employees safe in utilities, oil and gas, public safety, transportation, manufacturing, and natural resources requires the right technology. Workers need to be equipped with technology for safety that keeps them in touch, on top of risks, and protected from known hazards as much as possible.
The International Labor Organization (ILO) estimates 2.78 million deaths related to workplace accidents or disease every year. Worldwide, there are approximately 374 million occupational accidents and 160 million victims of work-related illnesses. The ILO found that hazardous substances cause more than 650,000 deaths per year and that the construction industry has a disproportionately high rate of recorded accidents.
In the United States alone, more than 5,300 workers died in 2019 while on the job; that's 15 deaths every day. Work-related deaths in the US have reached their highest levels since 2007. The cost of work injuries in 2019 was more than US$170 billion.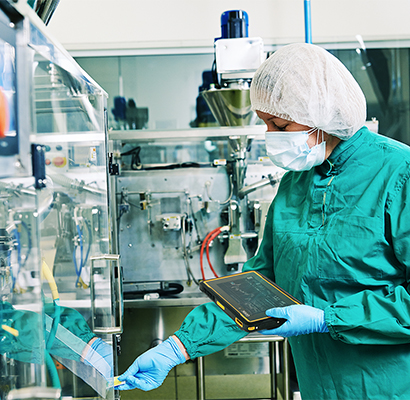 Industrial safety technologies can deliver a significant return on investment. An effective safety program has a return on investment (ROI) of 200% by helping reduce workers' compensation costs and improving productivity in the workplace. Safety can also help improve job quality, with a report covering 1.2 billion of the world's workers finding that improved job quality is important for workers and employers alike. The report found that improved job quality includes less exposure to risks, including fumes, chemical contact, unsafe work practices, etc.
In the US, companies using technology for safety—including systems and software to measure contractors and track and monitor employees' and contractors' safety before they even step on site—can see safety incident reductions of as much as 50% compared to averages from the Bureau of Labor Statistics.
The emerging role of technology in keeping workers safe
In 2021, most organizations across industries have embraced technology in the workplace to improve productivity. Automating and streamlining work processes using robots and other technological innovations can help businesses do more with less, reduce costs, and increase efficiency. However, emerging technologies in the workplace have seen businesses realize that technology can also help improve their safety profile.
For example, businesses are using digital technology and software to become better aware of their workplace surroundings and the dangers they may encounter. By using industrial safety technologies to improve awareness of and mitigate risk, organizations can more easily comply with the latest regulations and standards applicable to their industry in their country, such as OSHA.
There are five ways technology can help improve worker safety: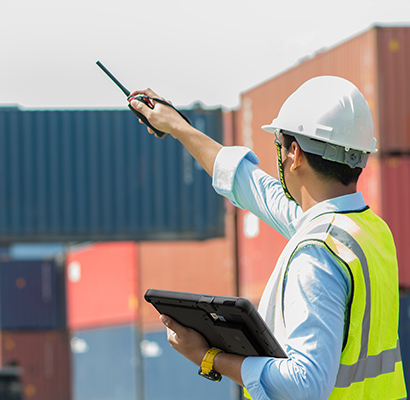 1. Communications

High-speed communication and real-time insights let employers know the status of air quality, heat, and specific risks so they can address these hazards in time before they cause an injury. If an injury were to occur, employees need reliable communications to call for help and let first responders know where the injured person is.
2. Hazard identification

On-the-spot safety management through a mobile device can help organizations ensure they're identifying and rectifying hazards as they arise. Workers can take pictures of hazards and complete mobile safety checklists and site inductions to ensure everyone is protected.
3. Virtual and augmented reality

Virtual reality and augmented reality can help train employees on how to cope with dangerous situations without putting them in danger at work. Augmented reality can let technicians or experienced workers coach others through processes such as machine repair without having to increase the number of people physically in the environment. This can be useful if the repairs are dangerous, conditions are hazardous, or in the case of social distancing requirements.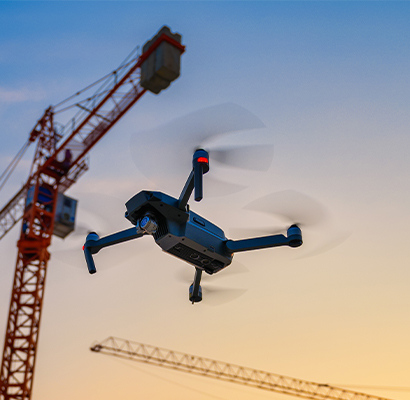 4. Drones

Drones can be used when sites are too dangerous for people to investigate, such as if there is a gas leak or other chemical spill. These drone technologies can capture information and let clean-up teams determine the safest course of action without having to be exposed to the danger.
5. Automation and robotics

Automation improves safety by removing the burden of heavy, manual work from people. Robots can do the heavy lifting, leaving people more time to focus on creative tasks. This is particularly useful in understaffed warehouses and other facilities where the pressure to maintain productivity can create a culture where some risk is accepted in exchange for getting work done more quickly. Adding robots to the workforce can alleviate the pressure and reduce the risk.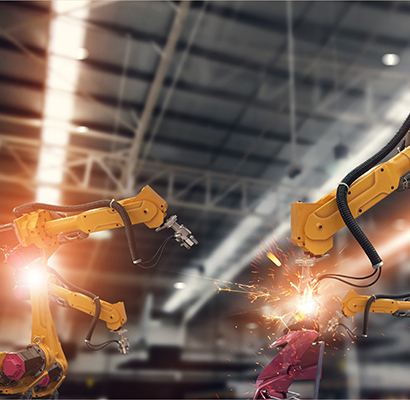 Robots are emerging as a key technology for safety in production facilities or construction sites where people no longer need to walk from place to place to pick up the materials they need for their portion of the assembly or build. Instead, robots can bring them the parts they need, when they need them, reducing the distance walked by people and thus reducing fatigue and the risk of accidents.
Getac is a leading global provider of rugged computing solutions designed to help deliver a safer, more productive workplace with reliable technology that stands up to harsh and unpredictable environments.
Contact the team today to find out how Getac's rugged solutions can help keep workers safe in your organization.