Getac Goes Above and Beyond
In addition to state-of-the-art fully rugged products, Getac offers a variety of valuable support services to help ensure that your Getac devices remain supremely reliable and cost-effective. You may never even need these services – after all, Getac products are custom-built for the most extreme work environments – but we provide them to give you even greater confidence and peace of mind. People depend on you, so we go above and beyond to offer total solutions for your operational challenges, including not only our industry-leading devices but also critical software, accessories, and support services.
Getac Diagnostic Assistant
Ensure the optimal performance of your Getac device with the Getac Diagnostic Assistant. Taking only minutes to run, this one-click software accurately identifies any outdated BIOS or drivers impacting device performance and provides appropriate service suggestions accordingly.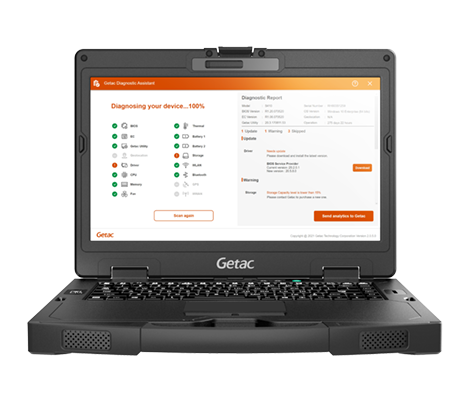 Getac System Recovery
In four simple steps, Getac System Recovery can prevent the need to return your device to the service center. Easily reset to the Windows factory default settings using a copy of your factory default image downloaded via Getac System Recovery.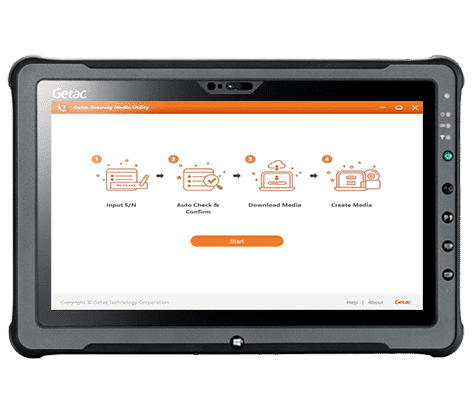 Warranty Introduction
Keep your enterprise IT costs low with Getac's industry-leading warranty packages. Our warranty covers damage from unforeseen accidents. We'll have your unit back in service or replaced within days should the unexpected happen, minimizing costly equipment downtime.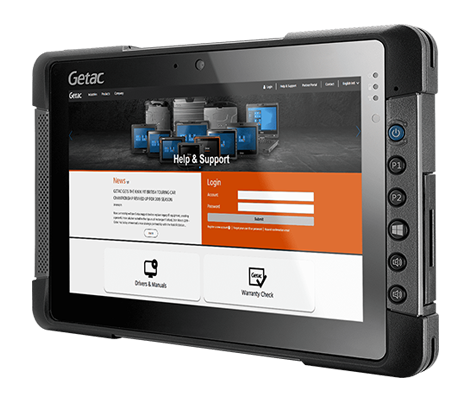 Premium Service Sales
Getac's Premium Service Sales (PSS) ensures satisfaction with your Getac product long after you've purchased it. Getac's PSS provides a hassle-free guarantee of industry-leading post-purchase service.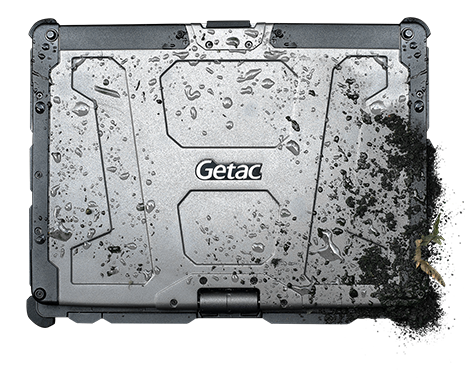 Self-Maintenance Program
Enjoy maximum flexibility with Getac's Self-Maintenance program, which empowers you to perform warranty-protected repairs on Getac products without shipping them to Getac's Repair Center. With detailed training documents & videos provided, the program enables easy in-house repairs, minimizing costly downtime.