Getac Premium Service Sales
Getac's Premium Service Sales (PSS) ensures satisfaction with your Getac product long after you've purchased it. With benefits such as our pack and collect service , Getac's PSS provides a hassle-free guarantee of industry-leading post-purchase service.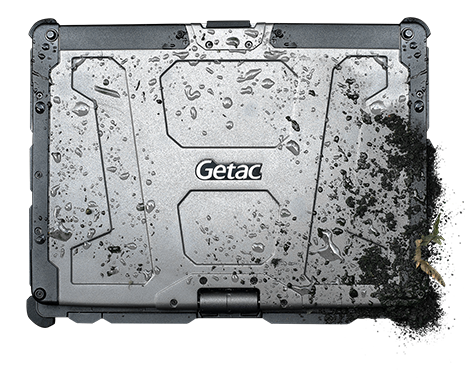 Bumper-to-Bumper Warranty
Getac's Bumper-to-Bumper warranty is your hassle-free guarantee against product failure under normal and anticipated usage. Our warranty covers damage from unforeseen accidents for our fully rugged devices, this industry-leading warranty covers all system components, protecting against costly equipment downtime to minimize your enterprise IT costs.
Extend Warranty
With Getac's extended warranty option, you can extend the original warranty on your device for an additional 1 or 2 years. An extremely cost-effective way of providing long-lasting peace of mind, our extended warranty guarantees Getac quality repairs using original manufacturer parts in the unlikely event of a product failure.
Extended Warranty for Battery
Get powerful power-source protection with Getac's extended batteries warranties. With the option to add a further 4 more years of protection to Getac's industry leading standard one-year batteries warranties, this enhanced warranty service gives you even greater freedom to decide the best fit for your organizational and project demands.
Drive Retention
For enhanced privacy and data security, Getac's KYHD ("keep your hard drive") service option lets you keep a device's hard drive and SSD when sending the device in for repair. Moreover, if the hard drive is causing the issue, Getac will offer you a new one when returning the device.
Expedited Service
With one of the lowest annual failure rates in the computer industry, Getac computers are built-to-survive. If one does need repair, we want to make it as convenient as possible. That's why Getac rugged computers are serviced by FedEx Logistics - a fast, convenient, and reliable service so you can quickly get back to doing what you do best.
After Point of Sales
Happy with Getac's comprehensive, industry-leading service and want your coverage enhanced or extended? You can order our extended warranty, hard drive retention, and Priority Express Service options as long as your device is still under warranty. Let Getac keep you covered and worry-free for longer.
See the Terms and Conditions for details.