TRANSFORM YOUR
WAREHOUSE OPERATIONS
Stay competitive in an increasingly digital world.
Getac's rugged computing solution, which comprises devices, software accessories, and professional services, improves the efficiency, cost-effectiveness, and security of your warehouse.
WHY DIGITIZE YOUR WAREHOUSE?
As industrial automation evolves, doing tasks with less manual labor is no longer enough — the work done by floor walkers, forklift drivers, packers, and dispatchers must be done even better and more efficiently. Getac specializes in technology that has both the robustness required in warehouse environment as well as computing power to transform many areas of warehouse operations.
6 WAYS GETAC CAN TRANSFORM YOUR WAREHOUSE
DIGITIZED WORKFLOWS
More efficient processes with less human error — from stock management to dispatch and delivery
BUILT TO LAST
Fully operational in extreme temperatures, direct sunlight, dust and any type of warehouse environment
MOBILE FOR EASY TRANSPORT
Modular solutions allow devices to be fixed and hands-free or demounted and used on-the-go
FULL-SHIFT BATTERY LIFE
Reliable power supply and high-capacity battery support full-day work with no recharging issues
HIGHLY INTEGRATED SOLUTION
Configurable settings and compatibility with Warehouse Management Systems ensures smooth integration
REDUCED DEVICE DOWNTIME
High connectivity with real-time WMS access combat network interruptions or drop outs
RECOMMENDED RUGGED HARDWARE
F110:

IDEAL SOLUTION FOR FORKLIFT TRUCKS
Getac's F110 warehouse management system (WMS) solution is cost-effective and designed specifically for warehouse vehicle mounting. This fully rugged tablet, combined with one of the vehicle docking solutions, provides a reliable way for forklift drivers to stay connected and maximize productivity in any type of warehouse environment.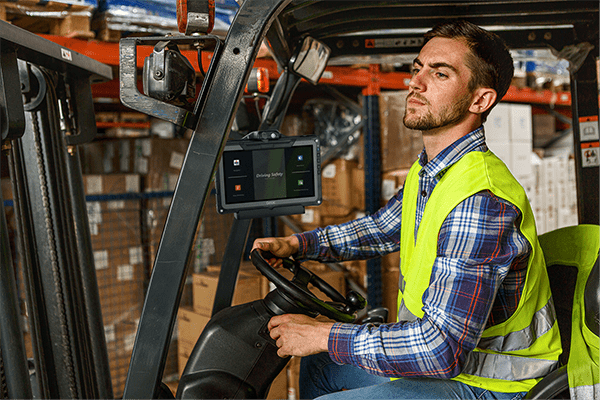 UX10 & ZX10:

BUILT WITH WAREHOUSE OPERATIVES IN MIND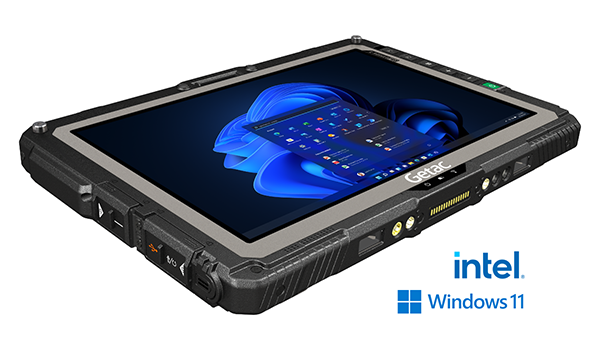 12th Generation Intel® Core™ i7/i5 Processor

Enhanced Wi-Fi, GPS and LTE performance
* Available in more cost effective option - The UX10-LITE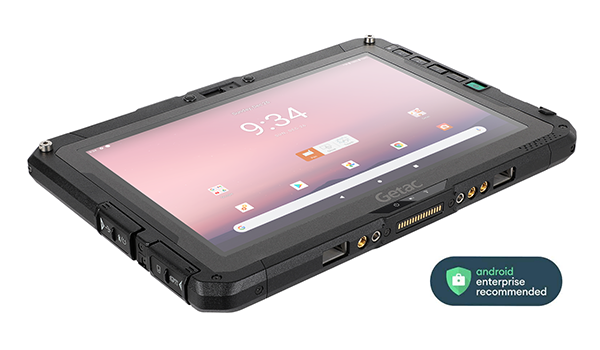 Qualcomm® Snapdragon™ 660, Octa-core Processor

Dual hot-swappable batteries for uninterrupted operation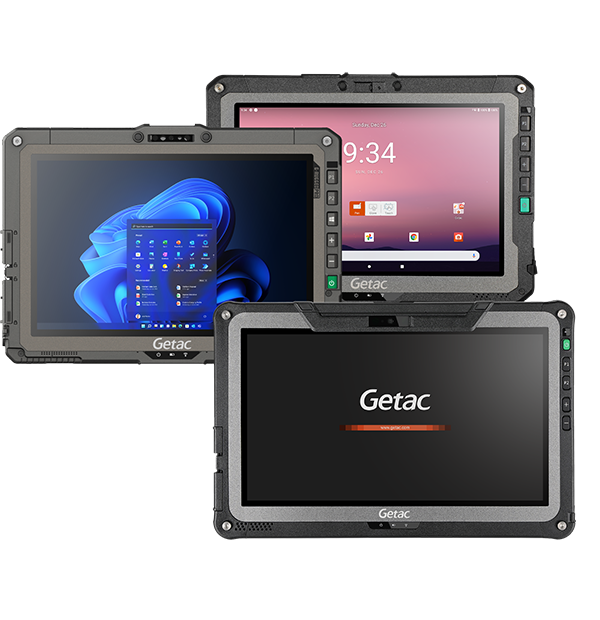 FEATURES OF OUR RUGGED TABLETS
Fully rugged & seamlessly operate in warehouse environments.
Truly demountable device with battery that lasts a full shift.
Lumibond® display with Getac sunlight readable technology.
Screen blanking with Getac Driving Safety for health and safety.
Barcode reader, RFID readers for easy inventory management.
Stay connected with excellent wired and wireless connectivity (WLAN, BT, WWAN,GPS)
Ability to support legacy peripherals with RS232 port.
Complete software for easy device deployment and device management.
Compatible with your WMS (Warehouse Management System)
ADVANCED SOFTWARE SOLUTIONS FOR WAREHOUSE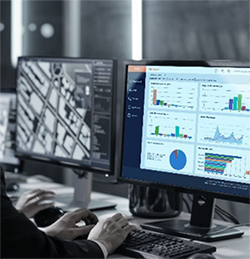 Getac Device Monitoring System (GDMS)
Helps you know which devices are optimally working, and which are not — spots potential problems with hardware which reduces device downtime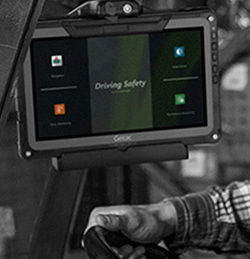 Getac Driving Safety Utility
Reduces distracted driving — promote workforce safety for forklifts and commercial vehicles
On estimate, the time saved in man hours can cover 100% of the device deployment costs within the first year.
A major transportation and logistics carrier with over 300 warehouses in the United States was facing several operational challenges, including worker productivity, warehouse efficiency, and increased labor and fuel costs.
As a result, they decided to outfit their entire fleet of over 10,000 forklifts with Getac ZX10 fully rugged Android tablets to improve connectivity and output.
Following the initial deployment, early return on investment (ROI) calculations demonstrated a significant advantage in choosing Getac's ZX10. Since deploying the tablets, the team reported a 93% decrease in device boot-time, resulting in cost-savings. By dramatically reducing device boot-time, it was estimated that the time saved in lost man-hours would cover 100% of the deployment costs within the first year.
Getac solutions — barcodes, RFID readers and in-vehicle tablets with wireless real-time data (RTD) — ensured quick and accurate collation of all warehouse management data for a company that sustainably produces recycled paper/packaging as well as Integrated Waste Management across ten countries.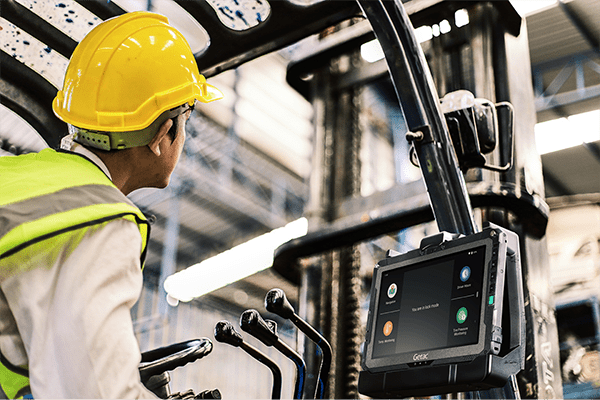 GETAC'S WORLD CLASS PARTNER ECOSYSTEM









NATIVELY RUGGED
Certified to MIL-STD 810-H and IP66 standards

3-YEAR WARRANTY
3-year pack and collect warranty + accidental damage cover

EXCELLENT TCO & ROI
One of the lowest average failure rates in the industry

FULLY INTEGRATED
We offer complete solutions — hardware, software, service and accessories

DEMOUNTABLE
Mobile, full-shift technology for cross-use throughout the workforce
LET US WALK YOU THROUGH YOUR WAREHOUSE TRANSFORMATION
Get in touch with one of our warehouse solution experts.