Warehouse Materials Handling
Effective warehouse operations require efficient workflows, accurate records, low costs and minimal handling errors. Getac's rugged devices are built to withstand this demanding environment, operating seamlessly with leading inventory management, and warehouse management system. They can also link directly with yard management or transportation systems, further improving operational efficiency.
See the solution in action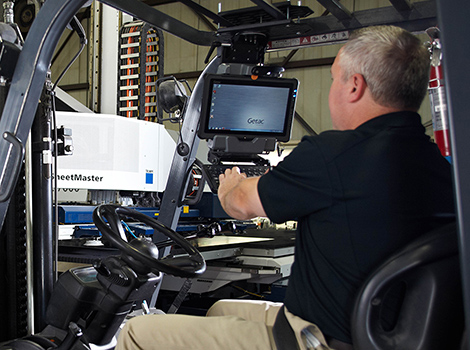 Our Solution and Your WMS
We ensure smooth integration by offering you devices that are compatible with the market's leading warehouse management systems, as well as mounts, docks and other accessories you need for a complete warehousing solution. From forklift mounts to hands-free carrying options, our solutions include what you need.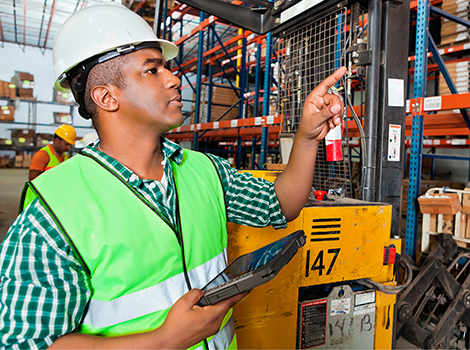 Ruggedness that Saves You Money
Inventory and warehouse management professionals work in a variety of environments that can present strong challenges to conventional devices. Our solutions are inherently rugged, built to thrive in challenging environments and withstand impacts and drops up to six feet. They are certified by international third parties to MIL-STD 810H and up to IP67 standards and ready to face the challenge. Longer product lifecycles and less disruption to operations help you save money.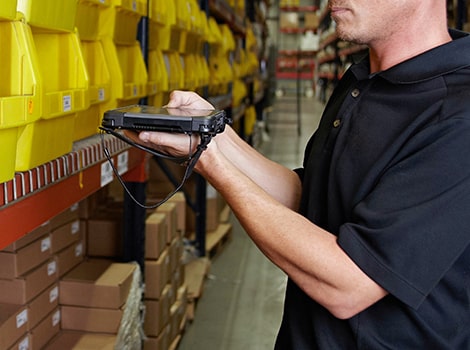 Inventory, Shipping, Packing and Cross-Docking Accuracy: Barcode and RFID Reading
Barcode scanners and RFID readers are commonly used to identify assets and inventory, both for quality control and shipping accuracy purposes. Getac's rugged computers offer integrated 1D and 2D barcode readers for a compact, easy-to-use device.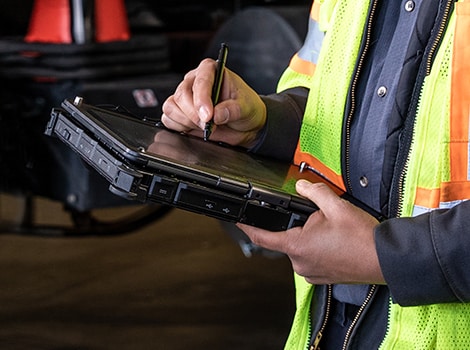 One-Handed Operation with Digitizer Pen
Our offering includes multiple rugged tablets that bring the configurable options that professionals need in warehouses in a lightweight, rugged format. Our digitizer pen (optional) and stylus also help replace pen and paper for digital record-keeping, while the devices' cameras render many verbal descriptions unnecessary, thus making data easier to capture and transfer.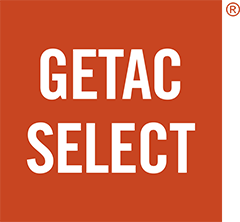 What is "Getac Select® Solutions?"
As a leader in providing rugged mobile solutions in the industry, we listen to customers and take our customer service to the next level. We understand the challenges in your daily business and the concerns you may have while selecting suitable solutions to achieve your business objectives. Getac now offers a comprehensive industry-focused solutions program, called Getac Select® Solutions. Combining our years of industry knowledge and our global deployment excellence, Getac Select® Solutions collates the most appropriate solution options for you to choose from.
---
Get in touch with a solution expert