Port Management
Ports are busy places where it can be difficult to keep track of all the activity. Getac devices provide a tool to execute comprehensive strategies for container yard management, terminal capacity optimization, and improved visibility of performance and maintenance needs. They can also be deployed on harbor pilot boats to help guide larger vessels to their assigned berths, facilitating smooth logistics and timely loading/unloading of cargo.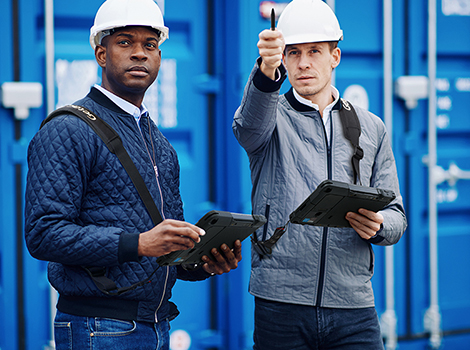 Rugged Computing for Smart Ports
Finding a rugged computing solution that can perform at a high level and withstand the harsh environmental conditions of a port, including corrosion and weather, can be challenging. Our solutions bring you the ruggedness and power you need to increase port productivity.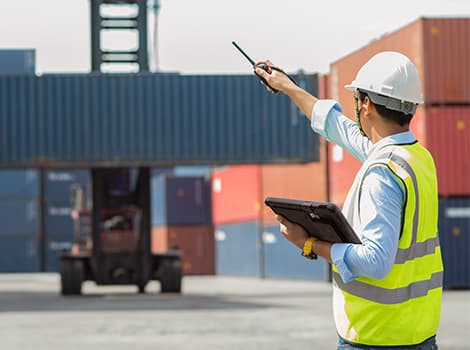 Processing Power for Maritime Automation
Running multiple applications, such as maritime navigation and yard management are needed to run a smart port, requires reliable connectivity and significant processing power to work smoothly. Getac's solution offers devices with powerful Intel® Core™ i7 and i5 vPro™ CPUs, with the processing power needed for your applications..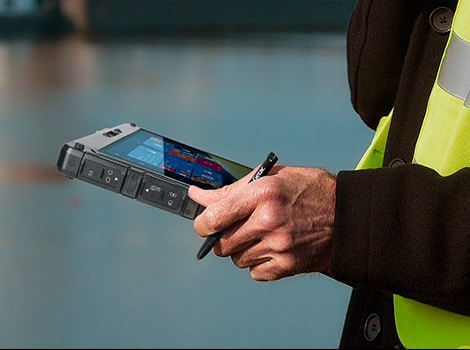 Advanced Connectivity with Wi-Fi and 4G LTE WWAN
Connectivity is vital for any port management solution. With dedicated GPS, 4G LTE WWAN and IEEE 802.11ax Wi-Fi, our solutions help professionals in tasks such as container handling or truck identification by sending and receiving data directly from the port's system. This includes location data, which helps organize cargo pickups..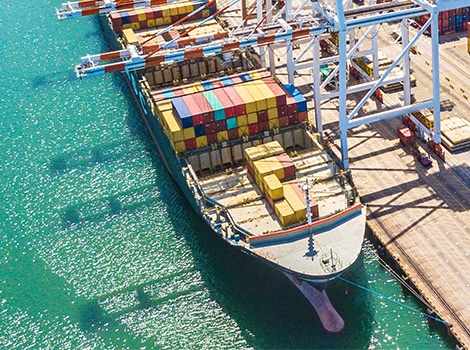 Salt Fog Resistance
Maritime environments and the exposure to salt they involve are a great challenge to computing devices. Getac offers a unique anti-corrosion technology. We test our salt fog resistant products in a rigorous salt fog chamber test, using a 2-cycle 24 hours exposure and drying testing process. Our sealed port design prevents salt fog from damaging the system, while our microstructure drainage design protects against corrosive salt fog accumulation on internal components. This helps prevent computer failure, work disruption, and additional costs.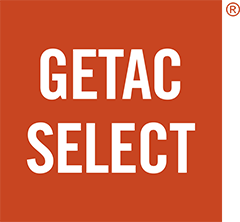 What is "Getac Select® Solutions?"
As a leader in providing rugged mobile solutions in the industry, we listen to customers and take our customer service to the next level. We understand the challenges in your daily business and the concerns you may have while selecting suitable solutions to achieve your business objectives. Getac now offers a comprehensive industry-focused solutions program, called Getac Select® Solutions. Combining our years of industry knowledge and our global deployment excellence, Getac Select® Solutions collates the most appropriate solution options for you to choose from.
Get in touch with a solution expert