DIGITAL TECHNICAL PUBLICATIONS
Provide vehicle manufacturers technical repair and maintenance information directly to the technicians, as part of a Getac rugged mobile solution, to maximize the working time spent on the vehicle and improve the first time fix ratio.
WORKSHOP READY DEVICE MOBILITY,
FOR EASILY ACCESSIBLE TECHNICAL DOCUMENTATION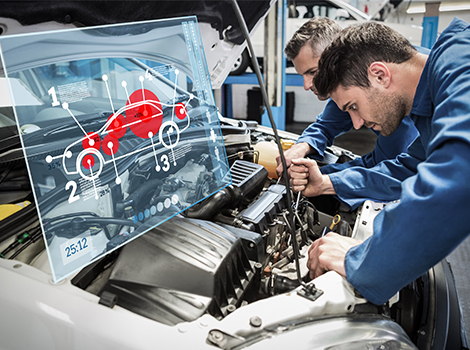 Automotive aftermarket size to reach $513.1 Billion by 2027.*1
The average vehicle car parc age is getting older, in the US it is circa 11.8 years, in Germany it is 9.8 years and in Russia 13.4 years. *2
This will translate into higher investments in the maintenance and upkeep of existing vehicles. *2
"Access to repair and maintenance information is an important part of a safe and effective automotive aftermarket". *3
*1
Source: www.globenewswire.com
*2
Source: Frost & Sullivan
*3
Source: European Automobile Manufacturers Association
WHY YOU NEED IT?
With right to repair legislation at the forefront for OEM's, they are responsible for providing technical parts and service information to its network, customers, and independent repair facilities. Technical portals and websites are available for its franchised service points or through online subscription services, for the independent aftermarket.
Delivering vehicle code details, non-emission related information, reprogramming, or flashing for all makes and models, directly to the technician's rugged mobile device to improve the proficiency of vehicle servicing and repair.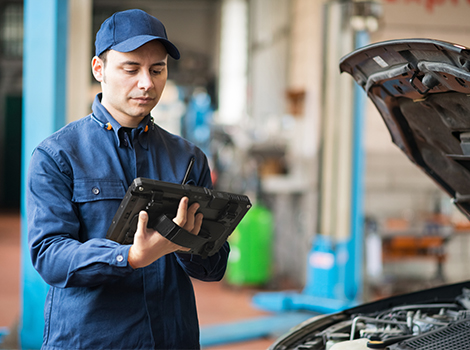 GETAC DIGITAL TECHNICAL PUBLICATIONS GIVES YOU
TECHNICAL DATA FLOW
Integrate your OEM technical data into the Getac Intelligent Planning solution to feed your technician job cards and technical information into a single workflow.
OPTIMAL VIEWING
Getac tablet PC's can access and effectively display VIN based records, vehicle service history, outstanding campaigns, technical instructions and wiring diagrams without the need to zoom in and out.
MOBILIZE YOUR TECHS
Using Getac's workshop ready tablet PC's allows your technicians to be at the side of the vehicle when referencing technical data.
GETAC AUTOMOTIVE SOLUTIONS
Getac believes in eradicating wasted time and reducing costs for workshop operations by providing optimal hardware and software solutions that address the main workshop processes - allowing technicians to spend more time in the service bay attending to vehicles or out in the field at a roadside repair.
The Smart Approach to Combining Workflows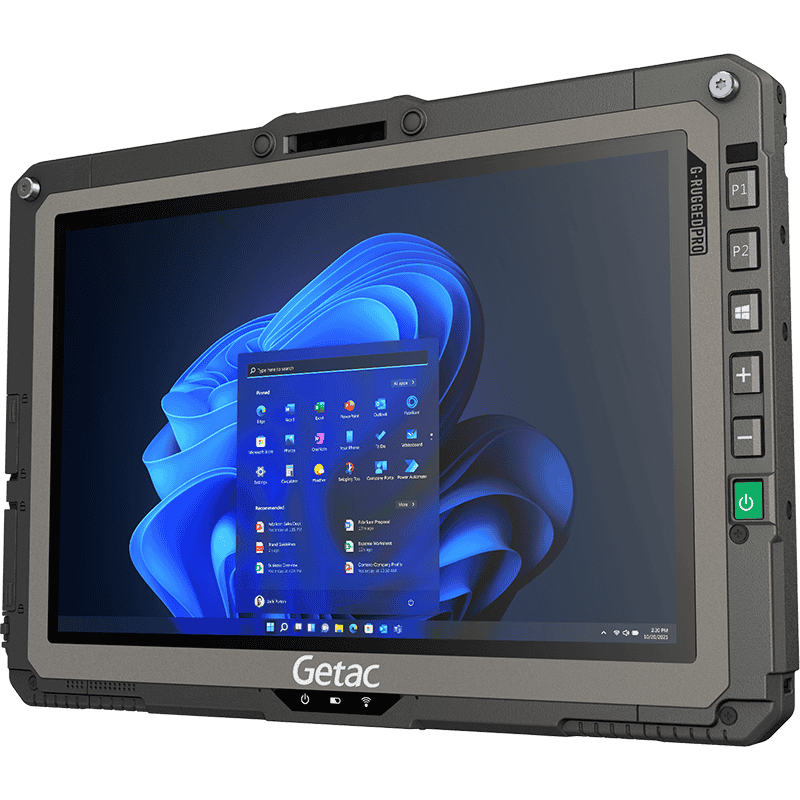 Proven workshop and diagnostic tool of choice by OEM's around the world for durability and mobility.

Getac tablet is a single platform for repair order tasks, time-clocking, technical data and diagnostic.

10" screen or above recommended (11" for optimal experience), to cover your technical documentation needs for wiring diagrams and schematics.

Connect with WWAN for OEM cloud-based technical platforms when out in the field or when the workshop has poor WLAN capabilities.

Ensure access to confidential technical information is secure with Getac optional features, such as RFID, Getac Device Monitoring System and multi-factor authentication.

Dual battery* offer a full-shift battery, avoiding any system crashing during access to the OEM technical systems.
*Certain models offer dual batteries as standard, with various battery options available.
Getac tablets can manage all your workshop process needs (Technical, Diagnostic, Job Card & EVHC) allowing for device consolidation, which in turn reduces IT costs by removing the need for a separate device for each application.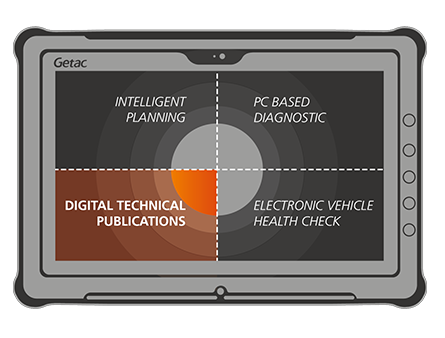 GETAC AUTOMOTIVE SOLUTION BENEFITS

TECHNICIAN TOOL VERSATILITY
Getac devices are the right tool for dealership workshops and mobile technicians alike.



CABLE FREE CONNECTIVITY
Getac devices can connect directly to the vehicle, VCI and workshop infrastructure with dual WLAN and Bluetooth.

SOLUTION AS A SERVICE
Subscription models are available to spread the investment and take advantage of a strong ROI.

GLOBAL CERTIFICATION & SUPPORT
Getac devices are certified for use globally, currently supporting major OEM programs, and strengthened by our world class service and support.



OPTIMAL SCREEN SIZE FOR ALL WORKFLOWS
Datalogging, technical publications, wiring diagrams, and job card information require larger screens for enhanced viewing and input.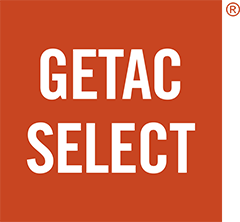 What is "Getac Select® Solutions?"
As a leader in providing rugged mobile solutions in the industry, we listen to customers and want to take our Customer Experiences to the next level. We understand the challenges in your daily business and the frustrations you may have while selecting suitable solutions to achieve your business objectives or solving these challenges. To further separate Getac from the competition, Getac now offers a comprehensive Industry solutions program, called "Getac Select® Solutions". With our years of industry knowledge and experience, and combined with our successful deployments to our customers globally, "Getac Select® Solutions" shortlists the most appropriate solution options for you to choose from.
Professional Service and Support

Service
Main Unit Warranty Extension
Battery Warranty Extension
Keep your SSD / HDD Warranty
Getac Office Dock Warranty
3rd Party Vehicle Dock Warranty

Support
Self-maintainer
Drivers & Manuals
Product Registration
FAQ & Help
Online Support
Getac Diagnostic Assistant
Getac System Recovery
Warranty Check
Ready to transform your aftersales operations? Get in touch today