How can you apply a modern Silicon Valley ethos to an ever-evolving aftersales market?
Russell Younghusband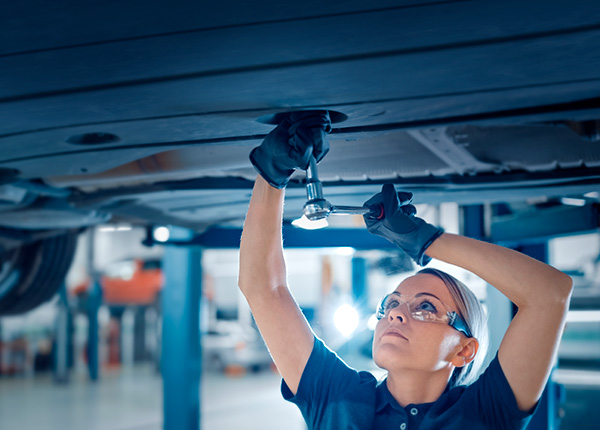 For most businesses, future profitability is a key driver. While future profit can never be guaranteed, creating a business model that will ensure consumer spending is a very strong indicator of future success.
The use of an 'ecosystem' model similar to Apple, for example, has allowed the Silicon Valley giant to achieve very high levels of customer retention. It has created a 'community' of customers that receive the best offers and the highest levels of customer service.
The automotive retail market is one that relies on a multifaceted revenue stream in order to boast a healthy bottom line. A constant challenge is customer retention and building and maintaining customer loyalty. Buying a car from a dealer is often viewed as a one-off purchase, yet buying an iPhone is seen as an initial transaction with more spending to come down the line.
Profit margins from aftersales
The highest profit margins within a dealership's revenue stream come directly from aftersales. Selling a new or used vehicle is no longer as profitable as it once was. This means retaining a customer beyond the obligatory warranty period takes on even greater significance; relationships tend to become more profitable as cars increase in age.
In the world of consumer electronics, Apple is focused on giving its customers the best experience, and empowering workforces with tools that make them as effective as possible. So, what if dealerships were able to do the same? What if many of the manual processes could be replaced with better, more efficient systems that not only supported a more productive workflow but also delivered a better customer experience?
Optimal business efficiency in the aftersales world is currently focused on getting vehicles serviced in as quick a time as possible, but often if there's a setback or delay, it can turn the entire day on its head. This in turn can lead to delayed customer promise times, work being rushed, and ultimately, a potentially unhappy customer.
Digital solutions to improve efficiencies
Utilizing ecosystems built on AI such as Getac Automotive Systems can allow service and aftersales teams to manage their entire aftersales department automatically. Shifting from a paper system to a digital tablet ecosystem can put more power in the hands of technicians resulting in an 8% improvement in efficiency across the board, which when rolled out across multiple units or sites has the potential to increase revenues by millions over the course of the year.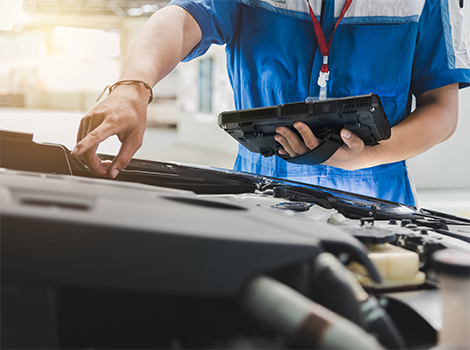 These efficiencies can translate directly to the customers. AI systems can improve booking speeds by 25% and massively improve job allocation, resulting in a technician being able to complete one extra job a day. Translate this across 10 technicians in a busy dealership, and that's more than 200 additional jobs being accommodated every month. Increased efficiencies also directly lead to money saved in wasted time – savings that can be passed back to customers in the form of offers and future incentives to maximize retention.
Digital solutions can improve the customer experience and help build trust with the dealership in other ways. Customers are often skeptical when a shop tries to 'upsell' when they only came in for an oil change or a new set of tires. Give a customer a vehicle health check, however, and they feel more in control of the process, and more inclined to 'buy' additional services.
Data is of course critical. Upselling is something that Silicon Valley has mastered thanks to the amount of data they capture. With a paper system capturing data is almost impossible. However, if technicians could recommend the right brand of tires or suggest a convenient time for their next service based on previous records and customer behaviors, up-selling and cross-selling becomes more personal and therefore more 'saleable'.
Not everything in a workshop will always go smoothly. Some flexibility is nearly always required, and jobs need to be re-prioritized. Being able to manage these setbacks efficiently and offering proactive solutions to customers not only helps maintain an efficient workshop but also builds a symbiotic customer relationship. Most customers understand that delays can happen, so keeping them abreast of the situation can generate more organic loyalty than simply meeting their expectations without fanfare.
So, whilst the aftersales market is considerably different to the world of Silicon Valley, if you look for the similarities and utilize a similar business ethos and systems that they've pioneered, aftersales teams can maximize output and increase revenues whilst simultaneously improving customer retention, and that ultimately delivers greater profits.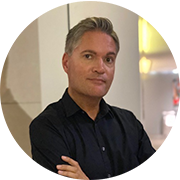 Russell Younghusband has been involved in supporting industry with mobile IT projects for over two decades. For the last 10 years has specialised in Automotive business change and efficiency programs to support the OEM's and their franchised networks with customer retention and aftersales strategies.
Ready to transform your aftersales operations? Get in touch today