The COVID-19-influenced issues in supply chain operations are showing no signs of abating. These concerns are challenging organizations with component shortages, shipping capacity constraints, and rising costs. Organizations with the highest levels of visibility into their operations and across their trading partners, from item-level inventory management to the delivery infrastructure, have been the most successful in navigating these challenges.
However, visibility alone is not enough. Add the labor challenges faced, from high turnover to worker shortages, and organizations are forced to do more with less. Mobile computing solutions are critical conduits to optimizing these workflows.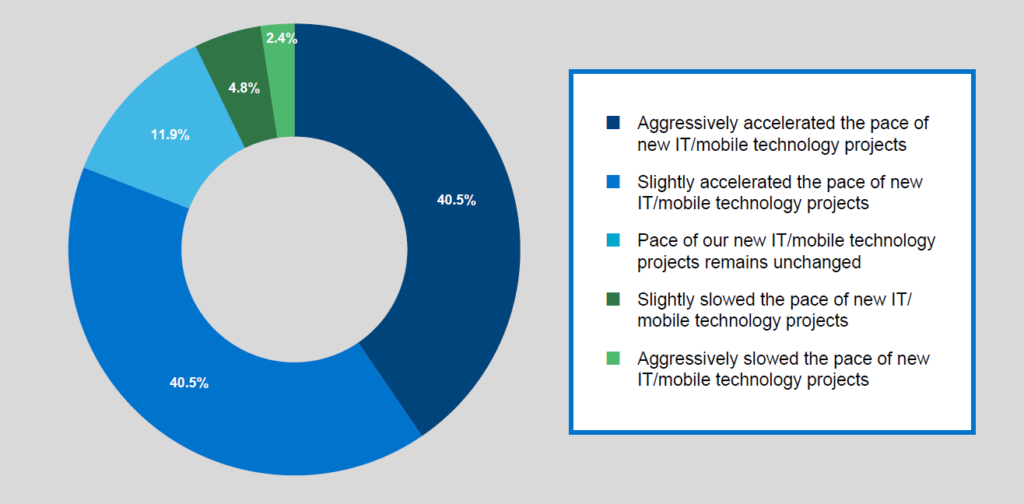 Over 80% of transport and logistics organizations are accelerating their mobile technology investment (Figure 1). As they look to create a more connected transportation and logistics infrastructure, across all channels of transport and levels of conveyance, the need for modern mobile solutions will only grow.
Getac has partnered with VDC Research Group to author a whitepaper, tackling issues on:
where mobility investments are being made in T&L and supply chain operations
addressing problems
benefits involved and who benefits the most
what it all means in the future
Whether you're a carrier, a port operator, a shipper, a warehouse/distribution center operator, or a delivery service, you'll learn something useful, and have some good ideas about where your next investments in mobile IT should be made.