Getac has announced it's sponsoring the Tae-Kwon-Do Association of Great Britain (TAGB) in the run up to the 2016 World Championships, Birmingham, Barclaycard Arena, 16 – 17 July.
Kenny Walton, National Team Coach for England and Great Britain, said, "Tae-Kwon-Do is a growing sport; we're seeing more and more successes at competition level and more young people taking an interest. The sponsorship for Getac is helping put Tae-Kwon-Do firmly on the map. As our only source of funding, this will provide suits, training equipment and venues, to ensure the team are better prepared, help their performance and retain their titles."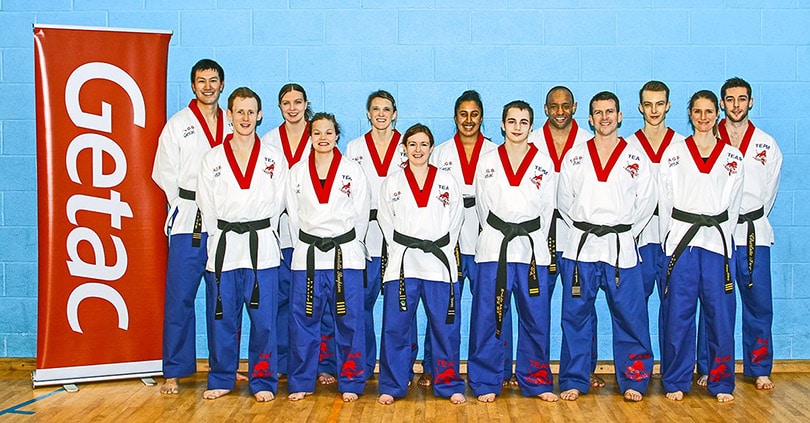 Getac considers this an important sponsorship opportunity as not only is it supporting a growing sport encouraging people to lead healthier lifestyles, but there are synergies with its rugged devices for industry. Chris Bye, President, Getac UK explained, "Getac devices are built to be robust, reliable and flexible and we can certainly see those qualities in the national team. We wish them all success at the Championships."
The TAGB team will be using Getac computers to run its athlete competition notification programme. The 2016 World Championships in Birmingham will be the biggest competition to date, with over 4,000 competitors and 8,000 spectators.
About Tae-Kwon-Do Association of Great Britain
The Tae-Kwon-Do Association of Great Britain (TAGB) is a nationally recognised Tae-Kwon-Do organisation. It was formed in 1983 and has since become the founding member of the British Tae-Kwon-Do Council (BTC) which is recognised by the United Kingdom Sports Council. As the largest martial arts organisation in the world the TAGB has over 25,000 accredited members, 600 schools, and organises seminars with World Masters, demonstrations, and national, regional and international championships every month of the year.