TPS PORT TERMINAL EQUIPPED ITS CORE OPERATIONS WITH GETAC T800 AND F110 TABLETS.
GETAC F110: THE BEST PARTNER TO OPTIMIZE TPS VALPARAISO CONTAINERS MANAGEMENT.
GETAC F110 AND T800 TABLETS: TRUE RUGGED PARTNERS AT THE PORT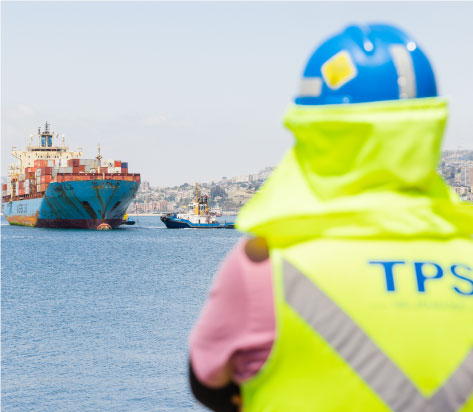 The features of both tablets proved to be ideal for TPS geographic location, environmental salinity and extreme conditions in daily operations.
Easy installation in TPS cranes and trucks, achieving smooth terminal operations and permanent transit.
Capacity to connect with the different operating systems used at the terminal.
Low failure rate and efficient repair process.
Easy to use for operators, who have been able to simplify, streamline and enhance their skills, experience and knowledge.
COMPATIBILITY WITH THE MOST POPULAR CONTAINER MONITORING SOFTWARE IN THE INDUSTRY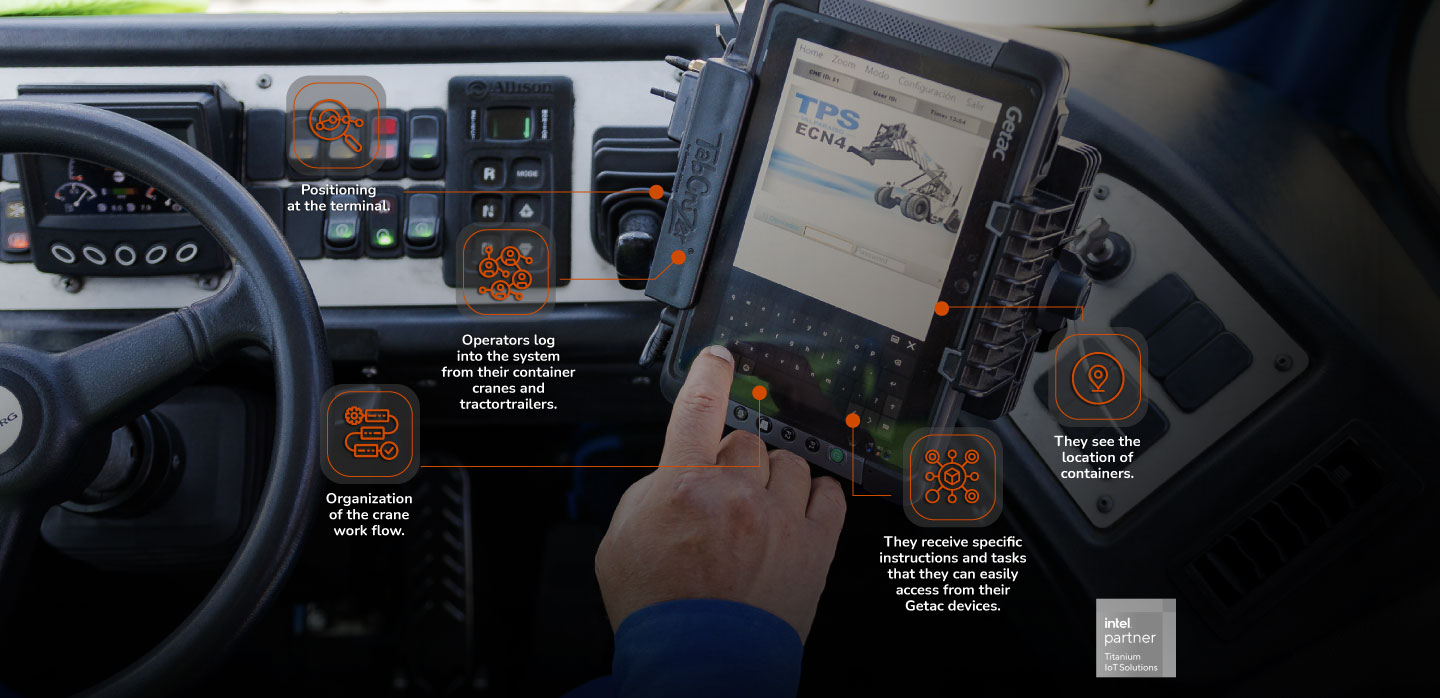 Positioning at the terminal.

Operators log into the system from their container cranes and tractor-trailers.

Organization of the crane work flow.

They receive specific instructions and tasks that they can easily access from their Getac devices.

They see the location of containers.
THE GETAC EXPERIENCE: TESTIMONIALS FROM USERS
READY FOR MARITIME AUTOMATION AND DIGITALIZATION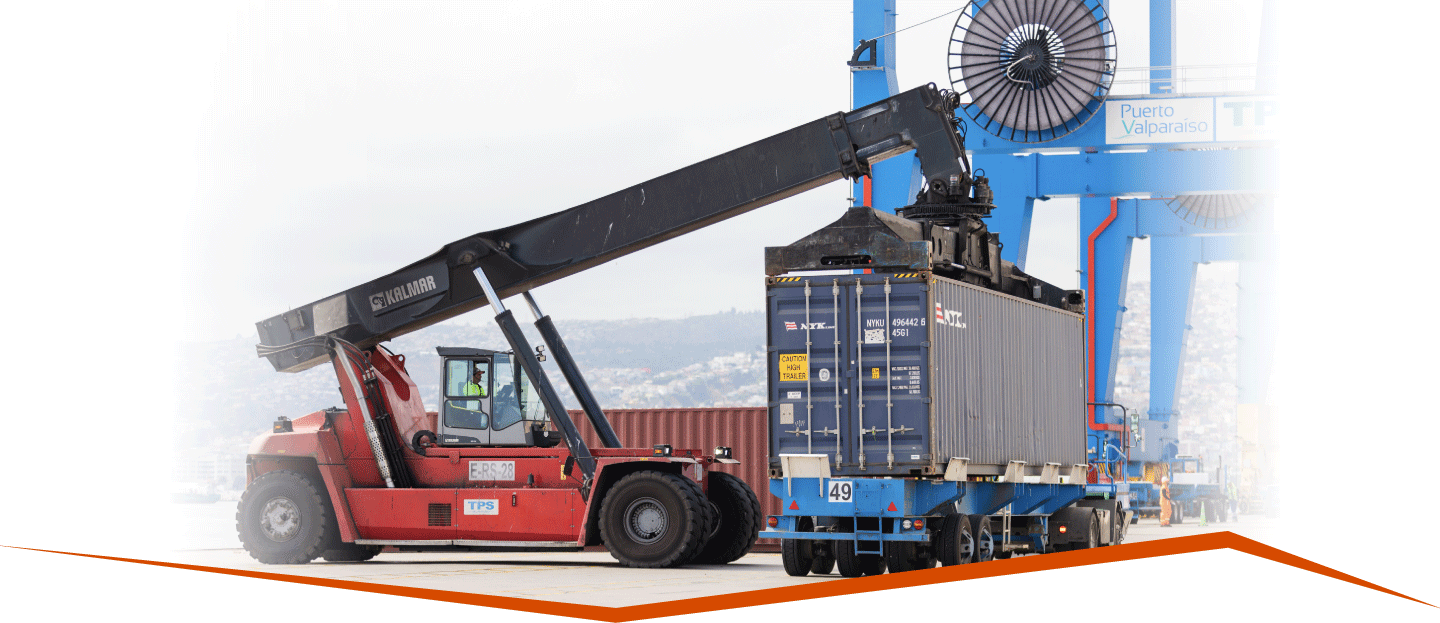 Ports are busy places where it can be difficult to keep track of all the activities. Getac devices provide a tool to execute comprehensive strategies for container yard management, maximizing port terminal capacity.
GETAC DEVICES FOR PORT INDUSTRY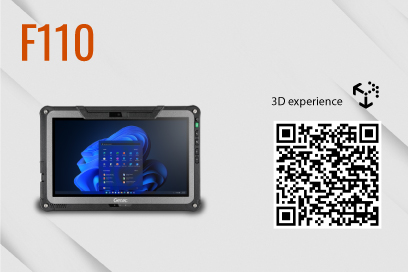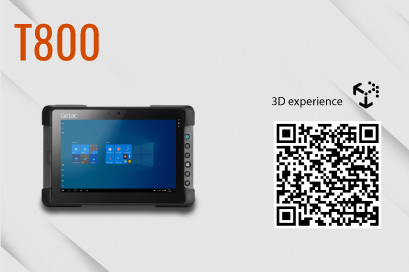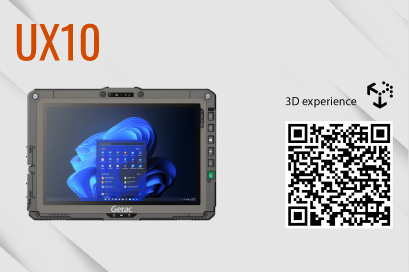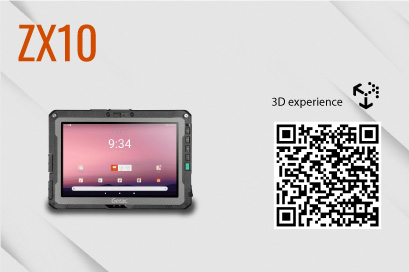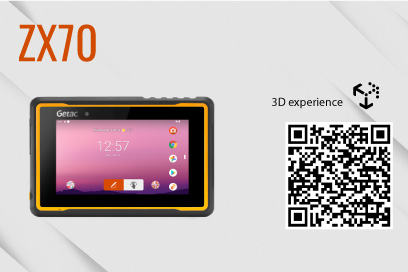 SUCCESS STORIES IN THE TRANSPORTATION AND LOGISTICS INDUSTRY
Have any questions? Talk to us.