We bring you a rugged solution for water, electricity and gas asset management compatible with EAM and CMMS software. Powerful and connective enough to perform at a high level and rugged enough to withstand harsh environments, our solutions are ideal for managing asset lifecycles, maintenance and infrastructure planning, among other tasks.
See the solution in action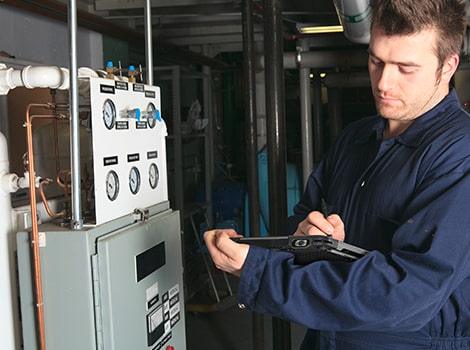 Utilities Benefit from Predictive Maintenance
A digital solution for utility asset management can help implement a predictive maintenance plan for infrastructures; monitoring usage levels and order new parts and tools before existing ones fail, minimising time lost through unexpected downtime and, more importantly, disruption to the utility consumers.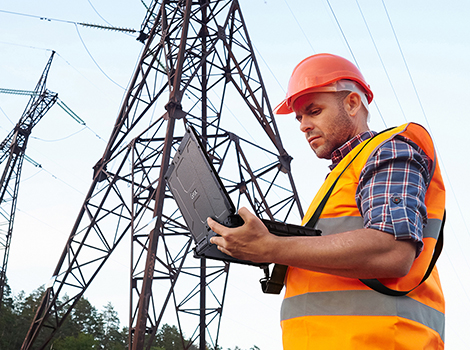 Mobile EAM and CMMS with 4G LTE
Connectivity is vital for remote access to EAM and CMMS. With dedicated GPS, 4G and IEEE 802.11ax Wi-Fi, our solutions help professionals stay connected, transferring and receiving data in real-time from IOT cloud-based systems.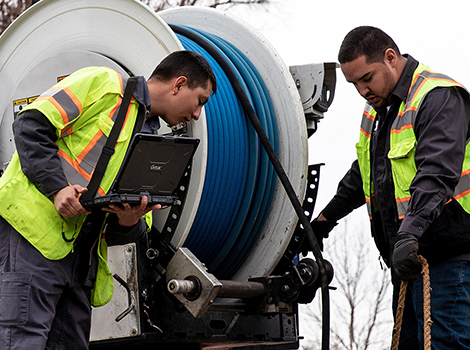 Long Battery Life for Water, Gas and Power Asset Management
Field professionals need to worry about many things; running out of battery should not be one of them. In addition to the long battery life you have with our devices, our solution also includes products with dual battery, hot-swap battery and bridge battery options.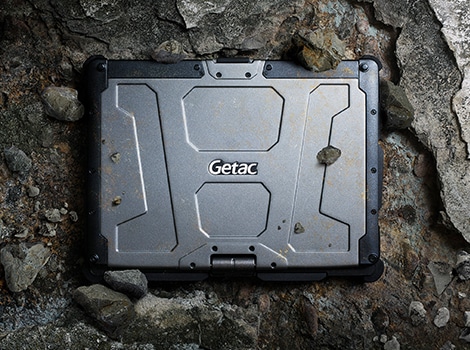 Ruggedness that Saves You Money
Asset management work in the water, gas and power industries requires professionals to be on the move in environments that might be very challenging to non-rugged business tablets or laptops. Our solutions are inherently rugged, built to thrive in all weather conditions and withstand impacts and drops up to six feet. They are manufactured and certified by international third parties to MIL-STD 810H, up to IP67 standards and ready to face whatever challenges professionals meet. Longer lifecycles and reduced disruption to operations help you save money.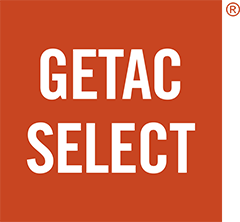 What is "Getac Select® Solutions?"
As a leader in providing rugged mobile solutions in the industry, we listen to customers and want to take our Customer Experiences to the next level. We understand the challenges in your daily business and the frustrations you may have while selecting suitable solutions to achieve your business objectives or solving these challenges. To further separate Getac from the competition, Getac now offers a comprehensive Industry solutions program, called "Getac Select® Solutions". With our years of industry knowledge and experience, and combined with our successful deployments to our customers globally, "Getac Select® Solutions" shortlists the most appropriate solution options for you to choose from.
Need a quote? Let's talk!