Fire and Rescue: Fire Ground Management and Control
Incident commanders can turn any emergency vehicle into a mobile fire command center using specialised software with our durable and rugged tablets. Coordinate all communication, access risk information, standby to manage your crew, and track progress as the incident unfolds–conveniently and efficiently from the palm of your hand.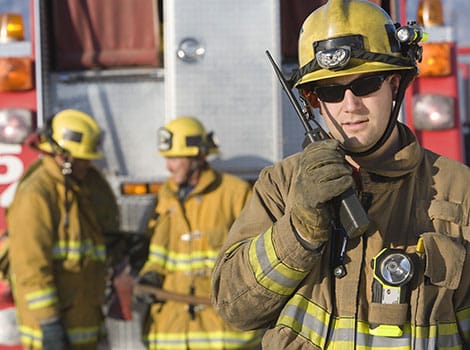 Fast and secure communication for incident command
Getac's devices have industry-leading security features, including multi-factor authentication, Windows 10 security features, OPAL 2.0 SSD, and Trusted Platform Module (TPM) 2.0. Optional log-in security features such as fingerprint, smart card, NFC/RFID, or dual-frequency (LF/HF) readers can also be added. On top of secure communication, our tablets help you connect with your crew using our fast and powerful WiFi and 4G LTE WWAN.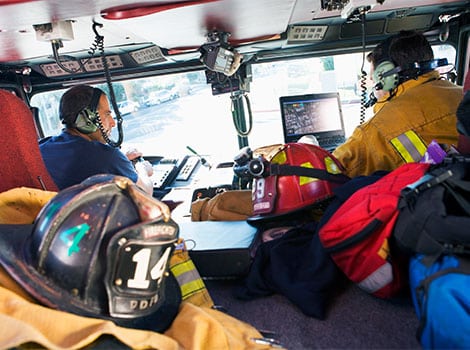 Functional and durable for your fire and rescue needs
Big, usable screens measuring up to 12.5" make frustrations, such as buttons that are hard to press in a bouncing vehicle, a thing of the past. Mounted to the front dash, Getac tablets take up little space and stay out of the way of your gear as you enter and exit the truck. Additionally, our rugged tablets are certified up to MIL-STD 810H and IP67 and can withstand the demands of working in extreme conditions including direct sunlight, vibrations from the tarmac, and temperatures all year round (-29C to 63C).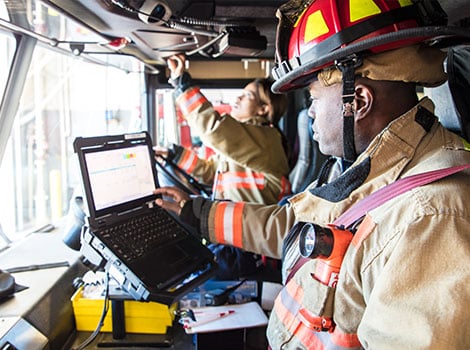 Fire incident management made easier
On scene, incident command requires assessing the situation, accessing information, and sending real-time communication to command and control. Getac tablets make these tasks more manageable with their high readability and wide range of input options, including digitiser pen, stylus, fingers, and gloves, which can also work in the rain. A digitiser mode also allows for writing to be captured, which can be helpful on maps or blueprints for emergency services.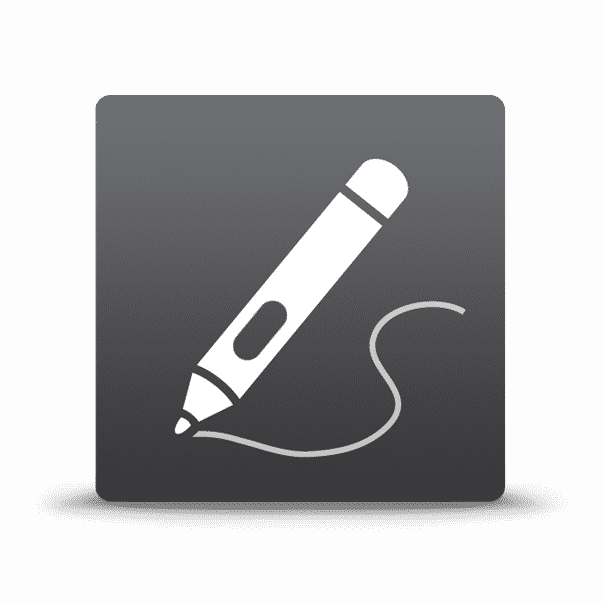 One-Handed Operation with Digitizer Pen
By adopting a digital solution that can send data wirelessly, ports achieve increased efficiency in tasks such as cargo inspection or container handling. Errors are minimised, costs can be reduced, and response times improve because data becomes available to management in real-time. The digitiser pen (optional) and stylus also help replace pen and paper for record-keeping.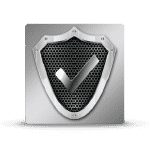 Rugged Means Savings
Getac solutions are inherently rugged, certified by international third parties to MIL-STD 810H, and up to IP67 standards. They thrive in all weather conditions and withstand impacts, vibrations, harsh temperatures, humidity, dust, and drops up to six foot. Getac fully rugged computers deliver excellent total cost of ownership (TCO) and return on investment (ROI), with one of the lowest average failure rates in the industry and an industry-leading three-year warranty that covers accidental damage with our Bumper to Bumper service as standard.

Highly Integrated Solutions
Getting the right mounts and accessories such as barcode readers is important. We work closely with our partners to deliver a fully integrated solution that includes hardware, docking, mounting kits, mobile power supplies, security and connectivity software, and other accessories to bring you complete peace of mind.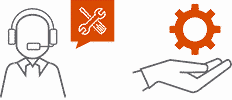 Engineering and Support
Ports make use of a variety of different software and hardware systems, and having your computing solution properly integrated is vital for success. Getac delivers industry-leading engineering services and customer support, ranging from regular security patches and software updates, software imaging, product kitting, joint development of docking, and bespoke logistic vehicle equipment.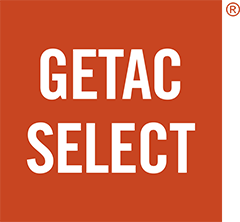 What is "Getac Select® Solutions?"
As a leader in providing rugged mobile solutions in the industry, we listen to customers and want to take our Customer Experiences to the next level. We understand the challenges in your daily business and the frustrations you may have while selecting suitable solutions to achieve your business objectives or solving these challenges. To further separate Getac from the competition, Getac now offers a comprehensive Industry solutions program, called "Getac Select® Solutions". With our years of industry knowledge and experience, and combined with our successful deployments to our customers globally, "Getac Select® Solutions" shortlists the most appropriate solution options for you to choose from.
---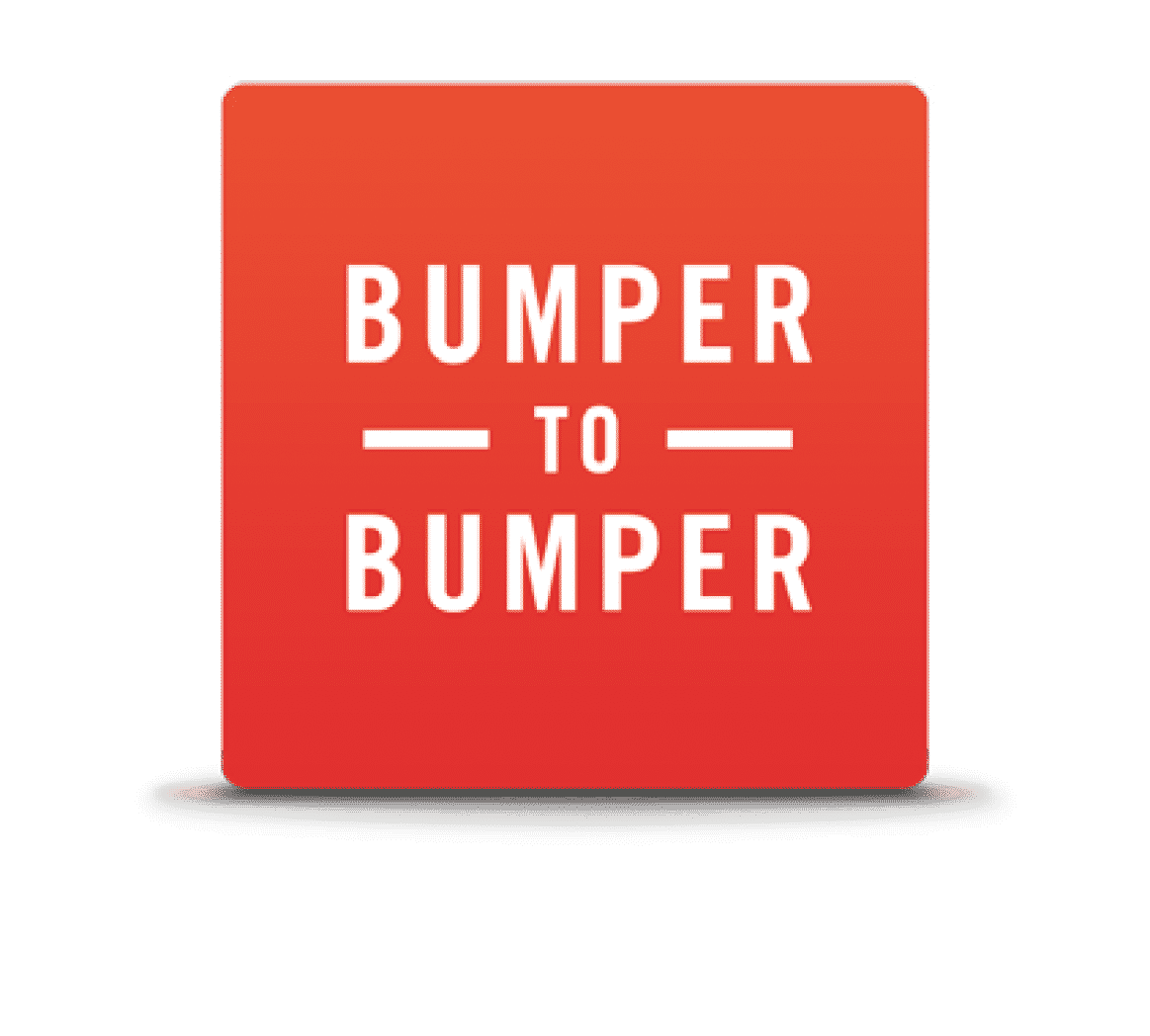 Extended Bumper to Bumper (Accidental Damage Warranty)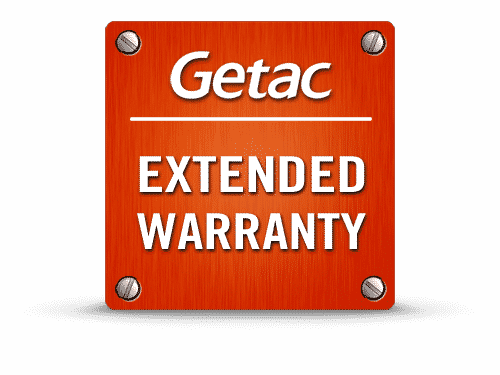 Additional Services can be delivered by Getac's partners directly or via Getac
Advance Exchange Swap Services 3/4/5 year options
Global Warranty 3/4/5 year options
---
Need a quote? Let's talk!