Lumber Management: "Timber Cruising"
When your foresters are out timber cruising, it is essential the data being collected about your stands are received quickly by forest management. Getac solutions are backed with powerful Intel® processors and Android OS systems to ensure that data reaches its destination.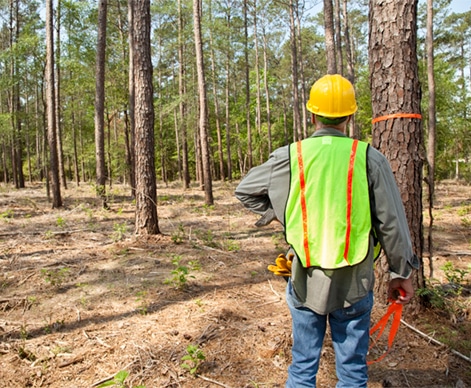 Plot location direction and connection
While timber cruising methods can differ slightly, the overall purpose is the same, and getting the data collected from the plot location to those who oversee the management plans is critical. Getac solutions offer several configurable tablets and laptops to make sending cruise statistics quick and easy. Powerful and fast WiFi, Bluetooth, 4G LTE all configured to your needs ship timber volumes back to the office even from remote locations. Getac solutions optional dedicated GPS enables your crew to mark specific areas which have shown evidence of bugs, disease, or fire. Tracking which plots you have cruised and additional forest blocks that need to be surveyed can also be noted with the GPS, as can stand inventory, and the control of streamside management zones (SMZ).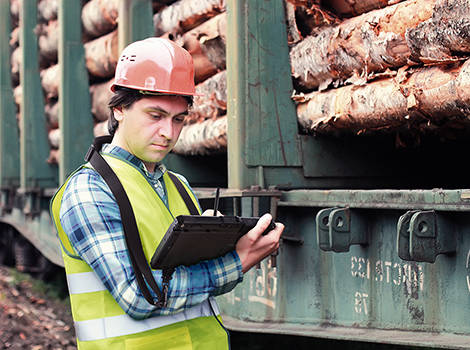 Timber cruising made easy
Unfortunately, not all days can be sunny, but Getac solutions are built to work with you in extreme weather. Our revolutionary LumiBond® 2.0 touchscreen is designed to respond to a finger, glove, pen, or stylus, and functions even in the rain. An optional digitiser mode captures writing, which can be helpful when noting forest inventory on your maps. With screen brightness up to 1000 NITS, those same screens are easily readable in direct sunlight. Our tablets and laptops are manufactured to handle extreme conditions and have been independently certified up to MIL-STD-810H and IP67. Getac solutions are drop, moisture, dust, and vibration resistant and work in temperatures from -29°C to 63°C.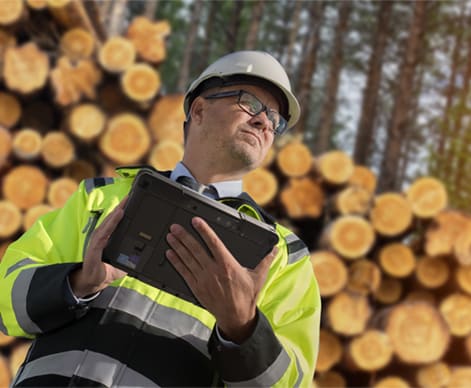 Ergonomic and portable data collectors
Timber cruising often requires two hands, which is why Getac solutions offer a variety of straps, cradles, handles, etc. to allow you to work with your hands and always have your laptop or tablet within reach. Choose between several lightweight and compact Getac solutions to meet the needs of your crew.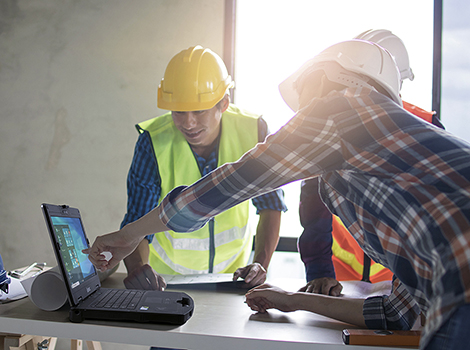 Seamlessly integrate with timber cruising software
Forecasting your harvest, tracking inventory, and managing contracts can be a lot to manage, but Getac solutions will easily integrate with the timber cruising software you are already using. Whether you are using variable plot timber cruising to make a quick estimate of the basal area or fixed plot, our solution allows you to easily enter the data with touchscreen and swiftly send it to management.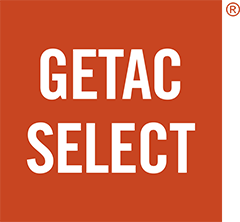 What is "Getac Select® Solutions?"
As a leader in providing rugged mobile solutions in the industry, we listen to customers and want to take our Customer Experiences to the next level. We understand the challenges in your daily business and the frustrations you may have while selecting suitable solutions to achieve your business objectives or solving these challenges. To further separate Getac from the competition, Getac now offers a comprehensive Industry solutions program, called "Getac Select® Solutions". With our years of industry knowledge and experience, and combined with our successful deployments to our customers globally, "Getac Select® Solutions" shortlists the most appropriate solution options for you to choose from.
Need a quote? Let's talk!