GIS Mapping and Forest Management
Coordinating GIS surveying equipment in forests and woodlands across the country or the world can be a daunting task, but Getac solutions are here to help. Getac solutions integrate smoothly with the latest GIS mapping and surveying software solutions allowing management to make the most informed decisions using up-to-date information gathered from the field. Robust systems, including Intel® Core™ vPro™ processors and Android OS, enable quick transmission of information to those who need it most.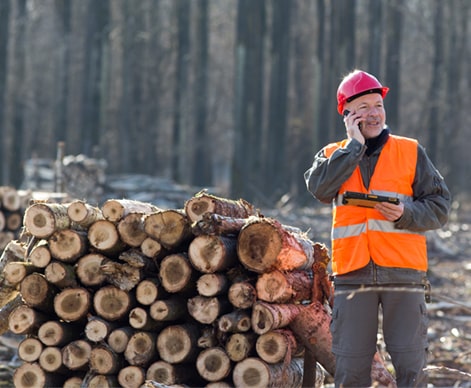 Access and update natural resource management data easily
For the crew working in the field, accessing and updating data is made easy with Getac solutions. Powerful and fast WiFi and Bluetooth ready your team to pull up the latest geographic and tabular data, whether they are in the office or the woods. That connection also promotes a smooth evaluation, analysis, and recording of tree species, diversity, age, size, density, volume, etc. Enter information with Getac solutions touchscreens ranging in size from a 7" to an 11.6" display and bolster your forest management plans, update forest inventory, and assess insect and disease threats.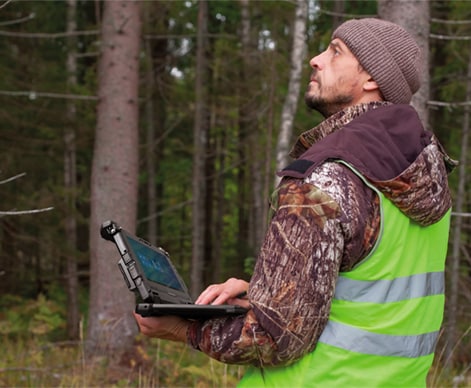 GIS for forestry applications using GPS
Direct your team to a specific plot or forest block using Getac solutions optional dedicated GPS, even without connectivity. Search capacity, faster location positioning, and improved accuracy are just a few of the features on the dedicated GPS. Natural resource management down to the tree with GPS reference, determine which forest blocks have been recently surveyed and schedule which areas will be surveyed next, with precision.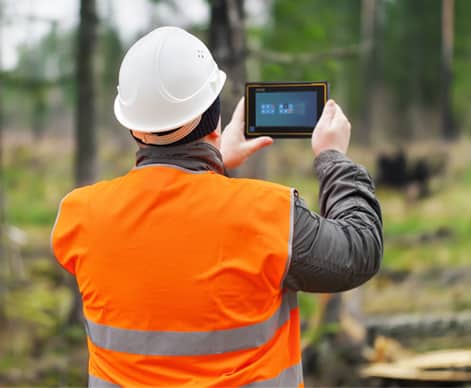 Battery life for as long as you need
When you are in the field swinging traditional plots and calculating the merchantable height of your trees, there isn't time to run out of battery. Getac solutions offer dual batteries with hot-swapping capabilities, meaning you don't have to log out of your GIS software applications or turn off your device when you change your battery. Bridge batteries or multi-device charging stations are also options for extending your Getac solutions' battery life.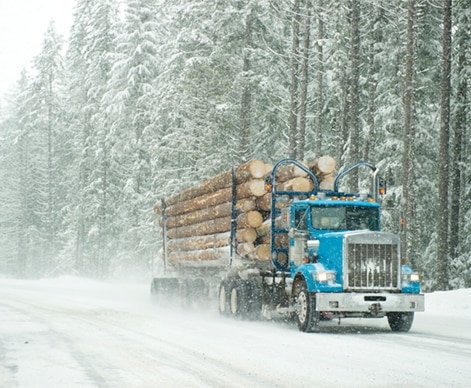 A solution that works when you do
Nature can be unpredictable, but luckily, Getac solutions work in extreme conditions. Whether you have a Getac tablet mounted in the front seat of your vehicle or strapped to you in the middle of a woodland, our devices are built rugged to handle even your toughest day using GIS surveying equipment. Independently certified up to MIL-STD-810H, IP67, and MIL-STD-461G standards, our laptops, and tablets are vibration, dust, moisture, and drop resistant. Even in extreme temperatures, Getac solutions thrive, rated for operation between -29°C to 63°C.
Our revolutionary touchscreen technology, LumiBond® 2.0, created by bonding glass with a touch panel and LCD to form a single pane, allows for users to touch the screen with fingers, gloves, a pen, a stylus, or even in the rain. An optional digitiser mode captures notes or other writing on maps or forms a perfect addition for your GIS application in natural resources. With up to 1000 NITS of brightness, our screens can be read even in direct sunlight.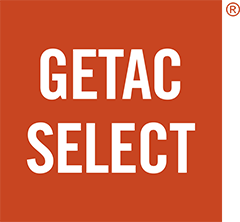 What is "Getac Select® Solutions?"
As a leader in providing rugged mobile solutions in the industry, we listen to customers and want to take our Customer Experiences to the next level. We understand the challenges in your daily business and the frustrations you may have while selecting suitable solutions to achieve your business objectives or solving these challenges. To further separate Getac from the competition, Getac now offers a comprehensive Industry solutions program, called "Getac Select® Solutions". With our years of industry knowledge and experience, and combined with our successful deployments to our customers globally, "Getac Select® Solutions" shortlists the most appropriate solution options for you to choose from.
Need a quote? Let's talk!