Streamline Automotive Operations
All Day Performance With the S410 Semi-Rugged Laptop
Automotive Professionals Need A Computer That Doesn't Quit
TThe new Getac S410 laptop compatible with the latest workshop diagnostic software while featuring the latest in wired and wireless connectivity, including the Intel® Wi-Fi 6 AX201, which delivers real-time access to on-board diagnostics. The S410 is also ideal for R&D and engineering, which requires fast and accurate data collection and vehicle testing and verification in challenging environments.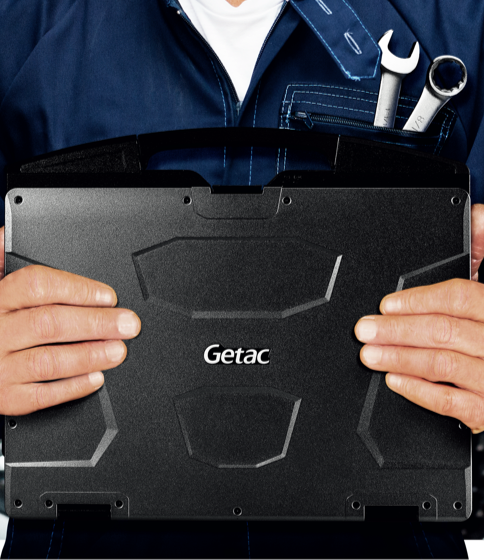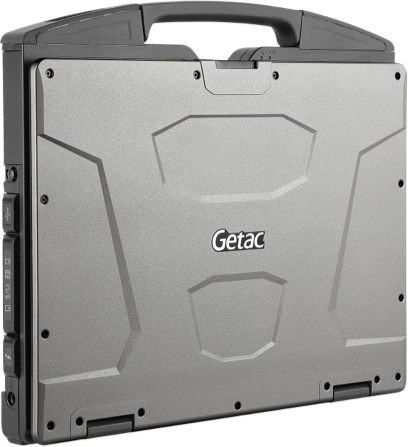 The Next-Gen S410 Semi-Rugged
The new S410 is a tool for many jobs, delivering more power, mobility, connectivity, and capability than ever before. With a brighter screen, more storage, super-fast data transmission, and up to three hot-swappable batteries, the semi-rugged S410 enables a superbly productive workday without interruption, working where you need it, when you need it, and how you need it.

Getac recommends Windows 10 Pro for business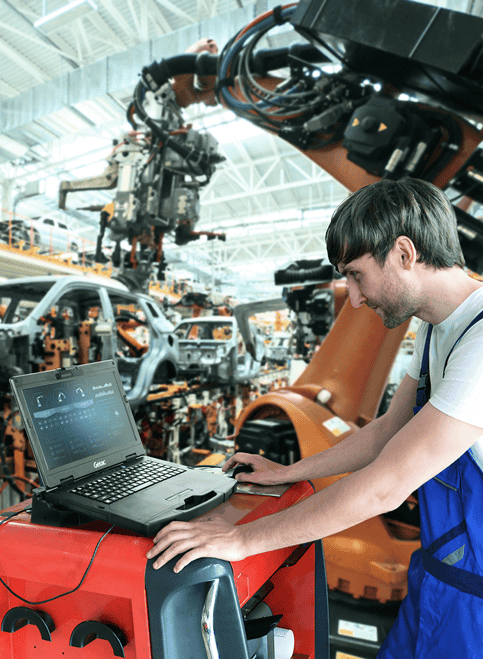 All-Day Operation: With up to 3 hot-swappable batteries, you never have to plug in your device during your shift.

Handy Connectivity:Supports Wi-Fi 6, 4G/LTE, & GPS, enabling easy communication, navigation, geolocation, and data collection.

Highly Adaptable: It can be configured for simultaneous new and legacy interfaces, while diverse mounting options make it easy to use when a desk or table isn't available.

Easy Multitasking: 11 th -Gen Intel® Core™ i5/i7 w/integrated Intel® Iris® X e graphics support simultaneous computationally-intensive tasks.

Built Rugged: Operates in dust, light rain, and extreme temperatures of of -29°C to 63°C (-20°F to 145°F), while handling a 3-foot drop.
The S410 features a new ultra-bright screen (up to 1,000 nits) with LumiBond® 2.0 technology that can be viewed under direct sunlight. It also remains operable in extreme temperatures of -29°C to 63°C (-20°F to 145°F), or in dusty conditions or light rain. A solid carrying handle makes it very easy to take on the go, and diverse mounting options enable you to operate it easily and safely.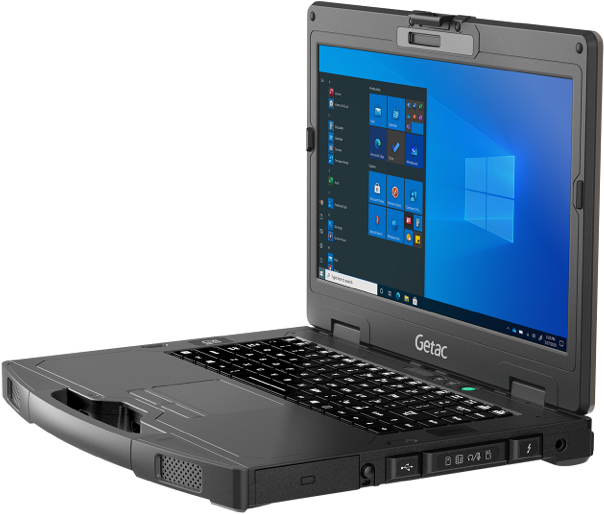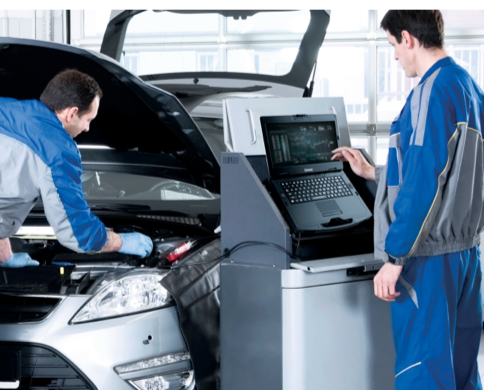 The new S410 offers power under the hood. Its 11th Generation Intel® Core™ i5/i7 Processor with integrated Intel® Iris® Xe Graphics, PCIe NVMe SSD as default, and user-removable storage assure that no computing task overwhelms it. And with its cutting-edge Wi-Fi 6 capabilities, coupled with 4G/LTE, provide smooth wireless connectivity with minimal drop-offs.
HOW YOU NEED IT
The S410's versatility makes it well suited to diagnostics, engineering, manufacturing, maintenance, and R&D. Extensive input/output configuration keeps it compatible with new and legacy devices. Thunderbolt™ 4 technology is also included, enabling ultra-fast wired data sharing. The backlit keyboard, with a new larger touchpad, minimizes input errors, even in the dark. Simultaneously, multiple touchscreen alternatives, including stylus pen, finger, or gloved finger, adapt the S410 to whatever is most convenient. Superior data protection is also enabled through a variety of US Federal CJIS-compliant multi-factor authentication options, including Windows Hello webcam, RFID reader, fingerprint scanner, and smart card reader.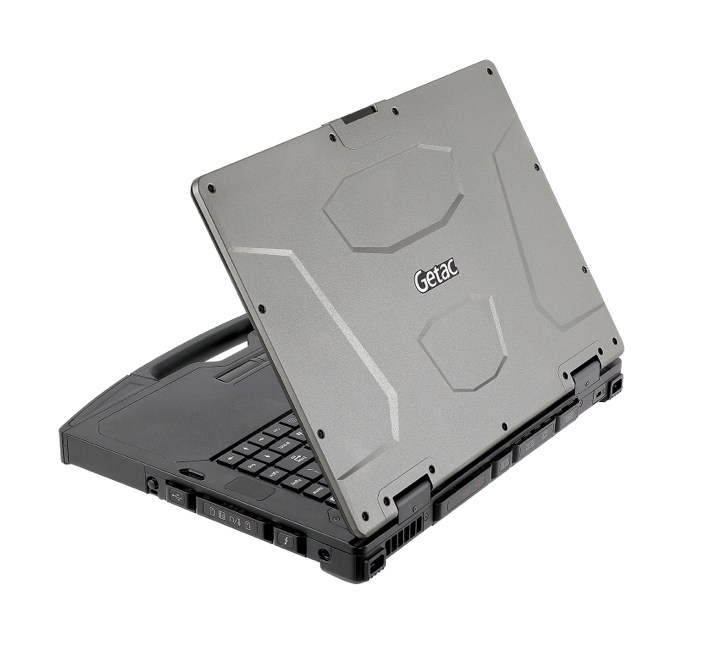 GETAC – TRUSTED GLOBALLY TO
DELIVER TRUE RUGGED MOBILITY
Getac has over 300 full-time dedicated engineers designing products to meet the challenges of the mobile worker. Our rugged engineering expertise is at your disposal from end to end, whether it be scoping, planning, development, deployment, or maintenance, ensuring that you can go mobile and stay mobile.
Leading Automotive Companies That Use Getac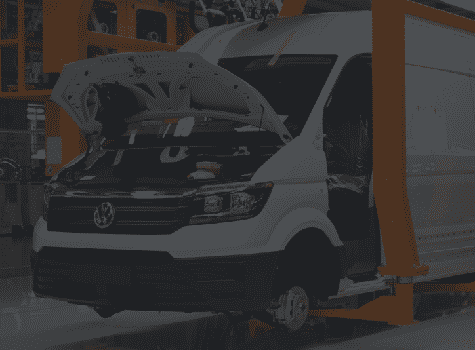 Volkswagen AG
Working closely with Volkswagen AG, we developed two new computer solutions based on our S410 semi-rugged notebook and A140 fully-rugged tablet, for use in group-wide vehicle diagnostics and other automotive applications.
Getac Select® – Trusted Globally
to Mobile Rugged Computing Solutions
The S410 is part of the Getac Select® program, which combines pre-configured rugged devices, software, accessories and professional services.

If you need to resolve a complex IT challenge rapidly, you can deploy a Getac Select® solution safe in the knowledge you have the support of a partner that not only understands the needs of you and your industry but can innovate with you every step of the way.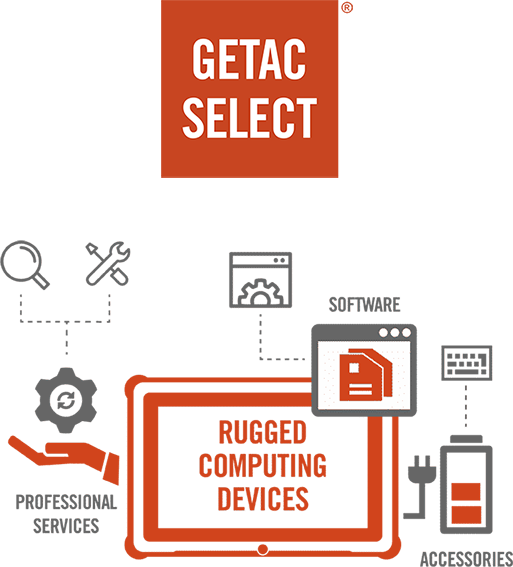 Need a quote? Let's talk!