Как переход на цифровые системы может повысить уровень удержания клиентов в автомобильной промышленности
Russell Younghusband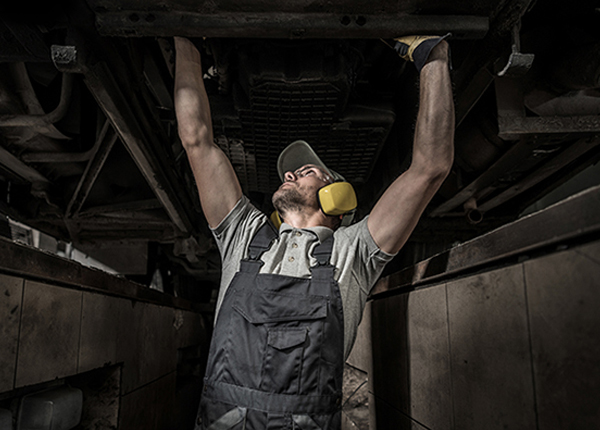 Практически любому предприятию для успешной работы нужны постоянные клиенты. Несмотря на то, что отток клиентов - неизбежная реальность, предприятия редко строят свои бизнес-планы вокруг клиентов, совершающих покупки эпизодически. Так почему, имея дело с изделиями, требующими обслуживания по мере износа, сеть автосервисов по послепродажному обслуживанию находится в пресловутой черной дыре, когда речь идет о лояльности и удержании клиентов. Интеграция систем ИИ между работниками мастерской и зоны обслуживания клиентов может способствовать повышению уровня удержания клиентов.
В современном мире потребители всё большее значение придают поведению брендов и наличию сервисного обслуживания изделий. Отчасти это объясняется перенасыщением поставщиками услуг. Производители автомобилей постоянно стремятся использовать эти перемены в поведении потребителей. Это подтверждается такими брендами, как Toyota и Kia, предлагающими гарантию на семь лет и более. И хотя эти изменения помогают удержать клиентов на установленный срок, будет ли их достаточно для организации повторных сделок?
Предоставление индивидуального обслуживания
Индивидуальное обслуживание - фактор, утерянный в процессе стремительной цифровизации бизнеса. Приложения исключают посредника и сразу переходят к оформлению заказа, при этом клиенты все меньше чувствуют поддержку. Много можно говорить (и умалчивать) о старом добром индивидуальном подходе "местных" гаражей, но как же крупным центрам послепродажного обслуживания установить такой же уровень приватности обслуживания, сохраняя при этом максимальную эффективность?
Цифровизация стремительно захватывает все основные отрасли промышленности. Книжные магазины перешли в онлайн режим, кофейни последовали их примеру благодаря возможности делать заказы через приложение. Однако основное их отличие от автомобильного сектора состоит в том, что для обслуживания автомобиль придется доставить в гараж.
Поэтому проведение цифровизации в мастерских поможет улучшить процедуры решения невидимых задач, включая повышение эффективности за счет лучшего распределения заданий и управления задержками, а также лучшей организации за счет сокращения бумажных систем. В свою очередь, благодаря слиянию человеческого фактора с автоматикой, повышение эффективности в мастерских даст сотрудникам зоны обслуживания клиентов новые инструменты для развития взаимоотношений с клиентами на основе индивидуального подхода.
Как сохранить превосходство в ответственный момент
Одним из главных улучшений цифровизации в мастерских можно считать сроки, озвученные клиенту, иначе именуемые сроками готовности "под ключ". Это одна из крупнейших проблем, с которой сталкиваются дилерские центры, говоря о покупательской удовлетворенности, и тут все сводится к субъективной оценке. Очень часто клиенты считают, что срок выполнения работ легко спрогнозировать, и потом наступает разочарование, когда он переносится, особенно без предупреждения. Это негативно отражается на значении индекса удовлетворенности потребителей. Однако, если гараж работает в условиях крайне сжатых сроков с непредсказуемыми задержками, обещанные сроки и задержки могут создавать дополнительный стресс.
The use of digital workshop management systems can enable dealerships to consistently maintain customer communication as well as use AI to replan and reprioritise jobs when an unexpected delay occurs. In general, customers don't mind a slight delay as long as they're made aware of it in advance and managed accordingly.
Not only can dealerships effectively manage delivery time, but they can manage a customer's vehicle maintenance with them directly. Customers often see upselling as a way for aftersales to 'rinse them for cash', but effective upselling can increase the longevity of their vehicle, to their considerable advantage. With a digital system, aftersales teams can involve a customer directly in the maintenance of their vehicle, giving them more visibility and control by explaining complex issues and technicalities with comprehensible language and supporting visuals. On top of this, the systems, crucial, give customers the opportunity to manage their own budget.
In tandem with this comes cost management. Customers are forever dismayed when the cost of their service or repair is more than their initial quote and whilst finding more problems when inspecting will always be an issue, managing it can build customer affinity.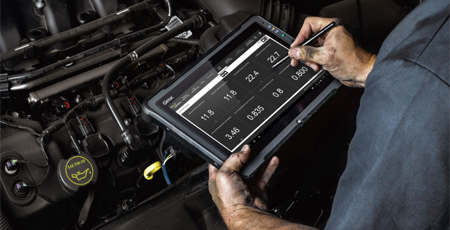 Укрепление лояльности
Взаимоотношения с клиентами крайне важны для проведения повторных сделок, и, хотя удержание клиентов не ограничивается лишь обещанными сроками, стоимостью и апселлингом, эти три фактора, убивающие лояльность, могут изменить мнение клиента за одно посещение. Поскольку местные гаражи часто учитывают местные интересы, имеют меньше накладных расходов и затрат, основой деятельности центра послепродажного обслуживания должен стать высокий уровень сервиса, что станет для него дополнительным плюсом, а не повторным шоком.
Удержание клиентов — это системный вопрос в автомобильной дилерской сети. Интеграция цифровых систем на основе ИИ, таких как Getac Automotive Systems, поможет сервисным отделам эффективно удовлетворять запросы клиентов, чтобы они ощущали искреннее внимание и заботу.
Клиент, к которому проявляют внимание, склонен совершать повторные покупки услуг для эффективного управления транспортными средствами. В конечном итоге все транспортные средства имеют свой срок эксплуатации и, если дилерскому центру удастся построить хорошие рабочие взаимоотношения, он сможет управлять переходом от не подлежащего ремонту транспортного средства к покупке нового, включая предложение зачесть остаток расходов по обслуживанию как скидку за новый автомобиль. Системы ИИ позволяют эффективно управлять всеми этими вопросами.
Использование систем ИИ для интеграции мастерских с центром обслуживания клиентов способно улучшить взаимодействие с клиентами, степень их удовлетворенности и в конечном итоге уровень удержания клиентов, что приведет к росту числа повторных сделок и значительному увеличению прибыльности после окончания обязательного гарантийного срока.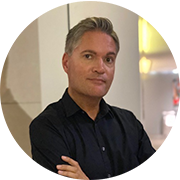 Russell Younghusband has been involved in supporting industry with mobile IT projects for over two decades. For the last 10 years has specialised in Automotive business change and efficiency programs to support the OEM's and their franchised networks with customer retention and aftersales strategies.
Need a quote? Let's talk!