How System Digitisation Can Boost Automotive Customer Retention
Russell Younghusband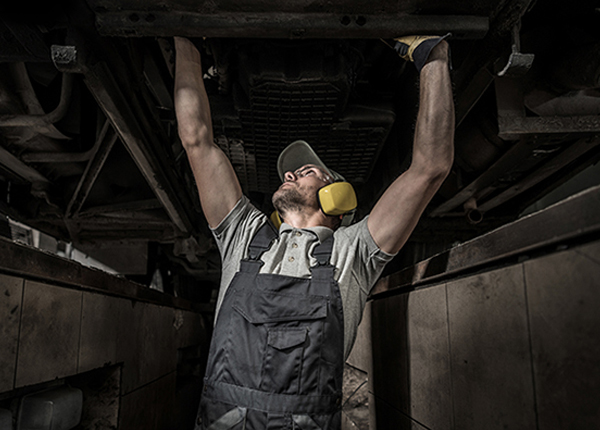 For almost all businesses, repeat customers are essential for success. While churn is an inevitable fact of life, rarely do enterprises design a business plan around customers spending on a singular occasion. So why, with a product that requires more maintenance as it ages, does the automotive franchised aftersales network find itself in a proverbial black hole when it comes to customer loyalty and retention? Integrating AI systems between the workshop and front-of-house team can help improve automotive customer retention.
In today's world, consumers are increasingly placing value on brand behaviour and service ahead of their products, in part due to an oversaturation of providers. Automotive manufacturers are consistently trying to tap into this changing consumer behaviour, evidenced by brands like Toyota and Kia offering warranties of seven or more years . Whilst these changes are good for locking customers in for set periods of time, are they really enough to build true repeat business?
Maintaining personable service
Personable service is something that has been lost through the rapid digitisation of businesses. With apps cutting out the middleman and linking directly to checkout, customers are feeling less and less supported. There's a great deal to be said (and missed) about the age-old personable approach of a 'local' garage, so how can a large-scale aftersales team adopt the same level of service intimacy while still maximising efficiency?
Digitisation has swiftly taken effect across all major industries. Bookstores have transitioned online, and coffee shops have followed suit thanks to app-based ordering. However, a key difference within the automotive sector is that customers still need to get their car into a garage for a service.
Therefore, focusing the digitisation on the back-end will improve out-of-sight issues, including boosting efficiency with better job distribution and delay management and better organisation with the reduction of paper systems. In turn, by blending a human touch with automation, the back-end efficiency improvements will provide front-of-house teams with more tools to manage a customer relationship with a personable approach.
Staying on top of key times
One of the biggest improvements of digitising the back-end can be seen with promise times , otherwise known as key to key times. It's one of the biggest issue's dealerships face when it comes to customer satisfaction, and it all comes down to perception . Often customers see promise times as an easy thing to predict and are, in turn, frustrated when they're delayed, especially without notice, which can negatively affect CSi scores. However, when a garage is running to an extremely tight timeframe with unpredictable delays, promise times and delays can quickly become an added stress to manage.
The use of digital workshop management systems can enable dealerships to consistently maintain customer communication as well as use AI to replan and reprioritise jobs when an unexpected delay occurs. In general, customers don't mind a slight delay as long as they're made aware of it in advance and managed accordingly.
Not only can dealerships effectively manage delivery time, but they can manage a customer's vehicle maintenance with them directly. Customers often see upselling as a way for aftersales to 'rinse them for cash', but effective upselling can increase the longevity of their vehicle, to their considerable advantage. With a digital system, aftersales teams can involve a customer directly in the maintenance of their vehicle, giving them more visibility and control by explaining complex issues and technicalities with comprehensible language and supporting visuals. On top of this, the systems, crucial, give customers the opportunity to manage their own budget.
In tandem with this comes cost management. Customers are forever dismayed when the cost of their service or repair is more than their initial quote and whilst finding more problems when inspecting will always be an issue, managing it can build customer affinity.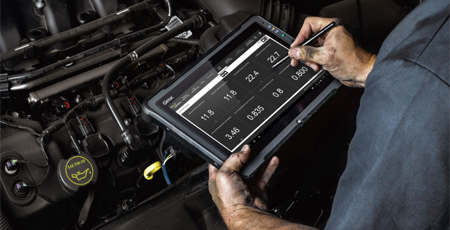 Building loyalty
Relations with customers are imperative for repeat business, and whilst retention will always include more than just promise times, costs, and upselling, these three loyalty 'killers' can change an opinion in a single visit. With local garages often having a local appeal, lower overheads, and less expenditure, offering a high level of service should be at the heart of the business making aftersales an added value, not an aftershock.
Customer retention is a systemic issue within the Automotive franchised dealer network. The integration of digital AI-based systems like Getac's Automotive Systems can help enable service departments to effectively manage customers so that they feel genuinely 'appreciated and valued'.
A customer who feels valued has the potential to become a repeat repurchase with effective management of their vehicles. Ultimately all vehicles have a shelf life and if a dealership maintains a good working relationship, managing the transition from an unserviceable vehicle to a new purchase, including offering final services costs as an offset discount on new vehicles, all of which is more effectively managed through AI systems.
Using AI systems to integrate the workshop with a front-of-house service desk will improve customer communication, customer satisfaction, and ultimately customer retention leading to more repeat business, greatly improving profitability once the obligatory warranty periods end.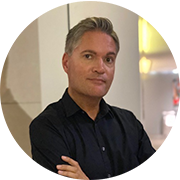 Russell Younghusband has been involved in supporting industry with mobile IT projects for over two decades. For the last 10 years has specialised in Automotive business change and efficiency programs to support the OEM's and their franchised networks with customer retention and aftersales strategies.
Ready to transform your aftersales operations? Get in touch today