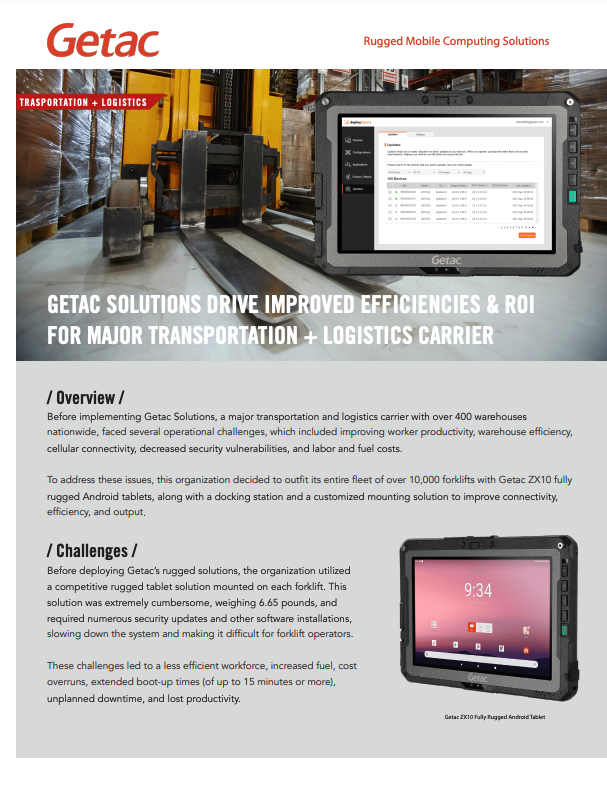 Forklift Operators play a critical role in this transportation & logistics

.
But what happens when productivity drops due in-part to outdated computer hardware and software?
​
Before implementing Getac Solutions, a major transportation and logistics carrier with over 400 warehouses nationwide, faced several operational challenges, which included improving worker productivity, warehouse efficiency, cellular connectivity, decreased security vulnerabilities, and labor and fuel costs.
To address these issues, this organization decided to outfit its entire fleet of over 10,000 forklifts with Getac ZX10 fully rugged Android tablets, along with a docking station and a customized mounting solution to improve connectivity, efficiency, and output.
To Unlock Instant Access to This Exclusive Case Study Now - Fill Out The Form Below!
Read This Case Study Now!