The
Rugged Computing

Value Proposition
Download our FREE whitepaper and learn the true meaning of rugged devices.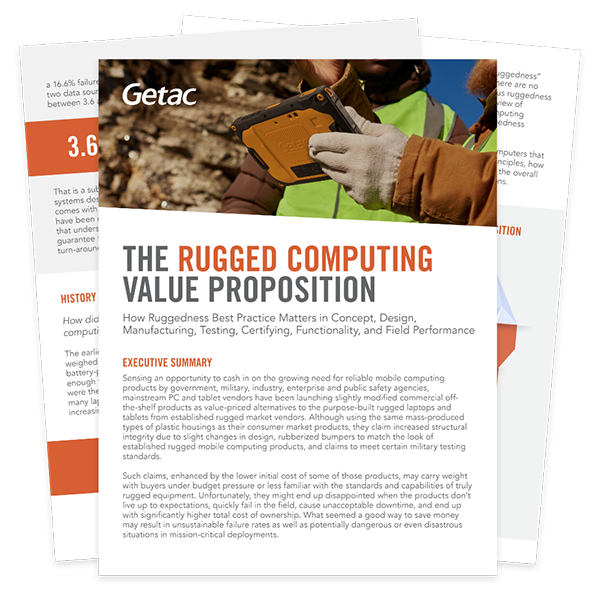 What makes a device "rugged"?
There is no universally accepted definition. With a growing need for reliable mobile computing, PC and tablet vendors have seized the opportunity to cash in by releasing modified versions of mainstream laptops as cheaper alternatives. This will inevitably lead to disappointment, devices that fail in the field, or potentially disastrous situations in mission-critical deployments.
This white paper will shed light on the key differences between "knock-off" and professional-grade ruggedness, why ruggedness matters, and why ruggedness lowers the overall cost of ownership.