LIND ELECTRONICS, INC.
As a leading provider of mobile power solutions for more than 25 years, Lind Electronics is the first name in rugged mobile power. With power adapters and battery chargers designed specifically for their your devices, they ensure that you can continue working in even the harshest of environments.
Lind is highly regarded worldwide for their ability to design, engineer and manufacture custom mobile power solutions that meet specific industry and environmental standards. That means no matter if you are taking your laptop into the desert, or you are using a tablet in the Amazon jungle; their adapters and chargers can charge your device and keep you moving, working and connected.
Already a leading provider of rugged mobile power solutions to the military, public safety and warehousing industries, Lind products are gaining popularity in other demanding environments where ruggedized devices are being used.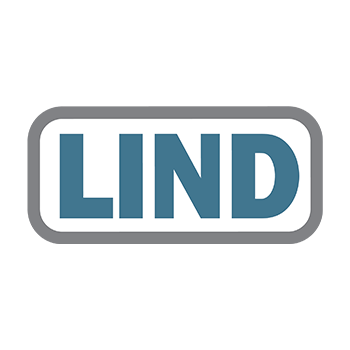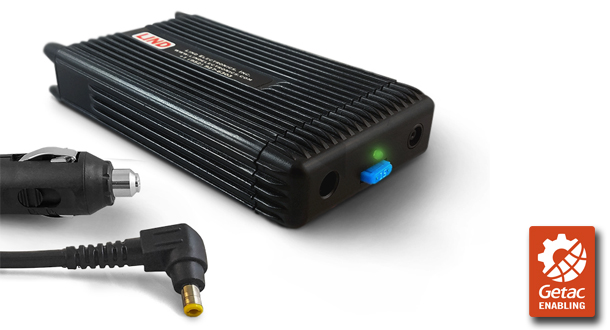 Fully Rugged Standard
Epoxy potted for durability, and sealed to protect the adapter from moisture and high humidity, these adapters are designed to power your Getac device in your vehicle, truck, boat, etc. They are equipped with many safety and technical features to ensure the highest level of performance and safe operation when charging your Getac device from 12-16 or 12-32 Vdc power sources.
Fully Rugged Extreme
These adapters meet the most common electrical and environmental MIL-Standards: MIL-STD461F, MIL-STD1275D, and MIL-STD810G. They are epoxy encapsulated and sealed to resist shock, moisture and dust, as well as complying to RTCA/DO-160D, Section 21 standard.
Fully Rugged Forklift
These adapters are especially designed for forklift and railway applications. The electrical isolation between input and output prevents ground loops, and filters voltage spikes or power surges occurring in these environments. This eliminates potential damage to the adapter itself and to your Getac device.
Powerful & Reliable Charging Solutions for Demanding Environments…
At Lind Electronics, innovation, reliability and customer satisfaction are the key principles behind every product they build. The combination of Getac's powerful ruggedized mobile computing with Lind's reliable charging technology answers the specific needs of our customers to provide Getac Total Solution straight out of the box!
Lind's rugged power solutions allow our customers to charge Getac notebooks and tablets reliably and safely, even in the harshest and toughest environments.
This collaboration enables Getac and Lind to build new opportunities in Automotive, Manufacturing, Oil & Gas Exploration, Utilities, Transportation & Logistics, Public Safety and Defence sectors around the world.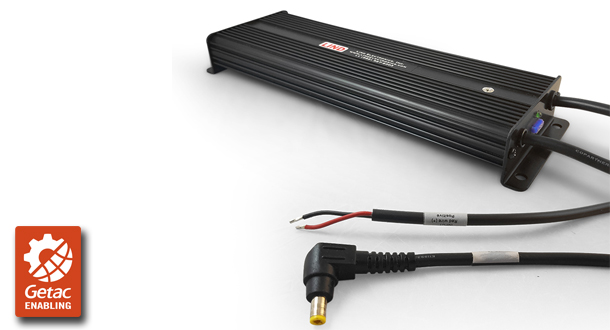 To learn more about Getac Total Solutions, contact a Getac sales representative using the form below…
Do you have a Getac Total Solutions Enquiry? Let's talk!
Join the
GETAC SELECT ENABLING PROGRAM
Growing together to shape our business for tomorrow
Become a Total Solutions Partner