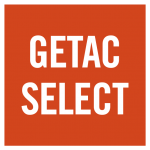 IRVINE, Calif., 30th September 2019: Getac has today announced the launch of its new Getac Select® program, offering a faster and more streamlined approach to channel sales across a number of industries, including industrial manufacturing, utilities, transport & logistics, natural resources/energy, and public safety. Getac Select® combines carefully chosen, pre-configured rugged devices, software, accessories and professional services into a range of specialized solutions, optimized for specific applications and user groups. Each solution draws on extensive customer and partner feedback, as well as Getac's deep industry experience to create particularly advantageous combinations of products and services that can't be found anywhere else as a single offering.
Getac Select® offers numerous advantages to partners throughout the channel. Not only does it make identifying and recommending the right solutions to specific customer applications easier than ever before, it optimizes product availability and cuts delivery times to just a matter of weeks. Consultative selling opportunities are also increased, while Getac's extensive third-party testing and certification program ensures customers receive high quality products at all times.
The new Getac Select® forklift solution for warehousing applications is a great example. At the center is Getac's award winning F110 tablet, ideal for both indoor and outdoor warehousing environments thanks to its fully-rugged design, 11.6" screen and all-weather functionality.  A series of pre-selected mounting options, power adaptors and carrying accessories optimize worker productivity, while Getac's Driving Safety Utility safeguards drivers and warehouse employees whenever forklifts are in operation. Additional connectivity software helps sustain seamless, real-time data transmission from anywhere in the warehouse. Also included is Getac's Device Management Software (GDMS), which enables customers to remotely monitor device health, proactively spot potential issues and prevent unplanned downtime.  The whole solution is supported by a series of Getac professional services including extended warranty options tailored to a wide range of different needs and lifecycles.
"Getac Select® is the result of extensive dialogue with industry around the world, listening to the challenges faced and applying our extensive experience to deliver solutions that help overcome them as efficiently as possible," says Scott Shainman, President of Getac North America. "Not only does Getac Select® help our partners quickly identify comprehensive solutions to even the most specialized applications, it lets them put those solutions into customers' hands within weeks rather than months, so they start to benefit much faster."
About Getac
Getac is a key subsidiary of MiTAC-Synnex Business Group (2018 consolidated revenue $38 billion USD). Getac was established in 1989 as a joint venture with GE Aerospace to supply defense electronic products. Today, Getac's business includes rugged notebooks, rugged tablets and rugged handheld and mobile video system devices for military, police, fire, utility, insurance and field-service customers. For more information visit: https://www.getac.com
Media Contact
Alexa Ryan
Weber Shandwick (on behalf of Getac)
+1 952-346-6401