Fire and Rescue: Field Command Center Operations
Pre-installed software on our Getac rugged tablets makes any vehicle a fire mobile command center. Our solutions offer a variety of mounting brackets, cradles, docks, pouches, handles and straps, to keep information within reach. Whether you are in an emergency vehicle, command trailer, or on scene, Getac solutions are built to work where you do. External keyboards and other options enable your fire department to select the accessories that work best for your workflow.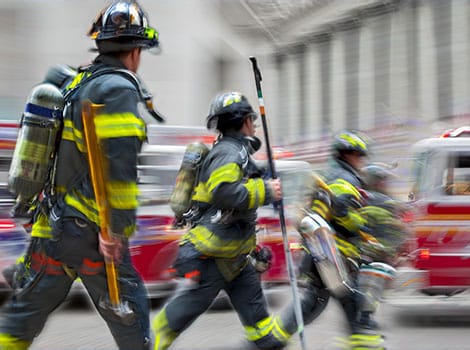 Fast, reliable, and secure emergency management
As an emergency unfolds, incident command coordinates and manages the entire operational procedure. Getac solutions support emergency response with powerful and fast WiFi and 4G LTE WWAN and provide a reliable way for command to transport materials, plan routes, and communicate and coordinate via mobile command radio transmissions with the operation site.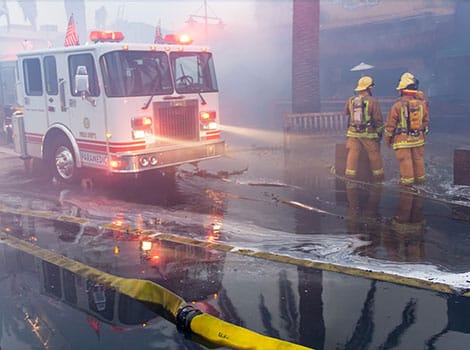 Equipped for mobile command vehicles and more
Firefighters train for every scenario and often work in extreme conditions–your technology should, too. Getac solutions are independently certified up to MIL-STD-810G, IP65 and MIL-STD-461G standards. Our tablets are shock, drop, moisture and dust-resistant, and work in extreme temperatures from -20F to 145F. With up to 1200 nits of brightness, Getac screens can be read even in direct sunlight.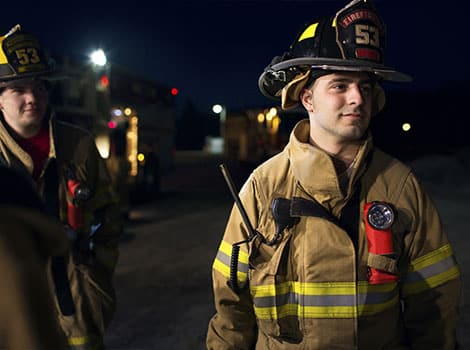 Outfit your command post with long-lasting battery life
Emergencies don't follow regular business hours, and Getac solutions work overtime with your department. Hot-swappable batteries make shutting down a thing of the past. Quickly replace a dead battery with a fully charged one and your device will work as long as you do.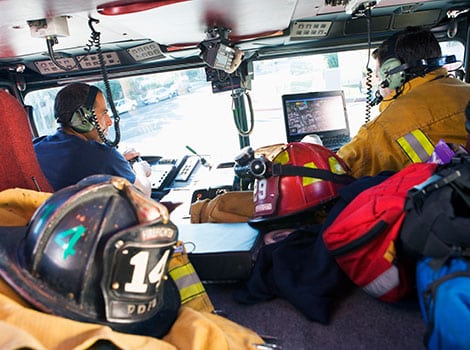 Give your mobile command center an edge with leading technology
Getac solutions offer cutting-edge processing, powered by Intel® Core™ Processors, giving you increased productivity and multitasking capabilities. With dedicated GPS, our tablets enable faster location positioning and improved accuracy that efficiently routes your mobile command vehicles to the scene.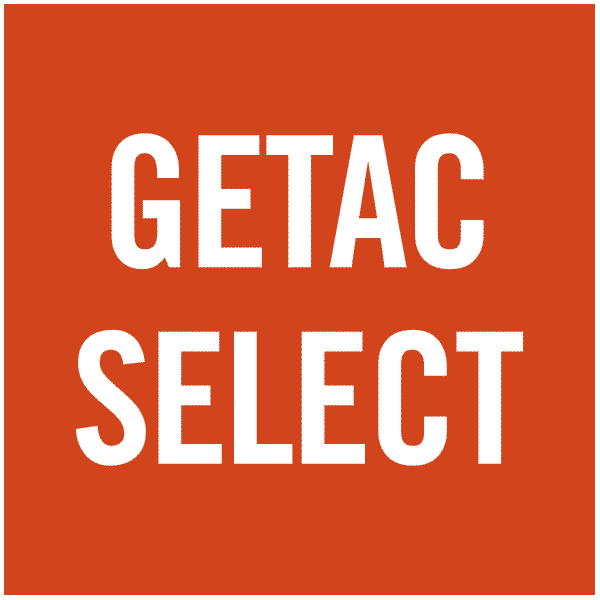 What is "Getac Select Solutions?"
As a leader in providing rugged mobile solutions in the industry, we listen to customers and take our customer service to the next level. We understand the challenges in your daily business and the concerns you may have while selecting suitable solutions to achieve your business objectives. Getac now offers a comprehensive industry-focused solutions program, called Getac Select Solutions. Combining our years of industry knowledge and our global deployment excellence, Getac Select Solutions collates the most appropriate solution options for you to choose from.
Filter & Search
[searchandfilter id="14296"]
[searchandfilter id="14296" action="filter_next_query"] [post_grid id='13781']
Have any questions? Talk to us.